Chicago Bears vs. Pittsburgh Steelers: Who has the Edge?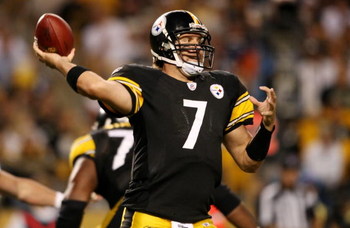 For the first time since 1995, the Pittsburgh Steelers come to Chicago and encounter a Bears team lacking their greatest weapon, big play middle linebacker Brian Urlacher.
How can the Bears compensate for losing a middle linebacker who has the size of a defensive end and speed of a safety? It's up to Hunter Hillenmeyer to replace him, but they would like to see their offense pick up some of the slack.
That means Jay Cutler bouncing back from a four-interception start. Cutler's only game against the Steelers was a success, a 31-28 victory in 2007 over the Steelers. The Bears need him to duplicate that day he had for Denver in order to offset the efforts of Ben Roethlisberger.
The Steelers are favored by three points in this 3 p.m. matchup.
Bears' Running Game vs. Steelers' Run Defense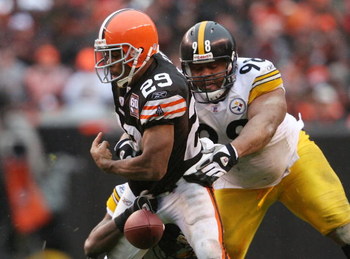 The Bears didn't get running back Matt Forte enough touches in the game with Green Bay, but doing this against the modern day Steel Curtain—at least on running plays—would be inadvisable.
The Steelers gave up only 86 rushing yards to Tennessee and only 23 attempts by backs. Pittsburgh has been third or better against the run for five straight years, and having Casey Hampton at the nose is a major reason why. The Bears had trouble running against Green Bay's 3-4, so it's safe to say it won't be easy against a better Pittsburgh 3-4.
EDGE TO STEELERS
Bears' Passing Game vs. Steelers' Pass Defense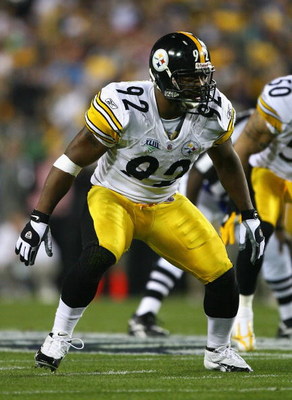 Jay Cutler might be set to rebound from a four-interception game, but Pittsburgh's pass rush might make it impossible.
James Harrison's pass rushing against aging Bears LT Orlando Pace looks like a complete mismatch. The Bears will have to get TE Kellen Davis and FB Jason McKie to that side of the line to provide help. TE Greg Olsen would like to rebound and without injured SS Troy Polamalu, the Steelers don't look quite as strong in coverage. But replacement Tyrone Carter is more than capable.
EDGE TO STEELERS
Steelers' Running Game vs. Bears' Run Defense
Willie Parker and the Pittsburgh ground game accounted for only 36 yards last game and have been below 100 rushing yards in four of their last five regular season games. Meanwhile, the Bears' defensive front dominated Green Bay on the ground, giving up only 76 yards.
However, losing MLB Brian Urlacher for the year weakens the Bears' defense at the point of attack because it removes one of their bigger and fastest defenders. Replacement Hunter Hillenmeyer is sure to be targeted by Pittsburgh's running game.
NO EDGE
Steelers' Passing Game vs. Bears' Pass Defense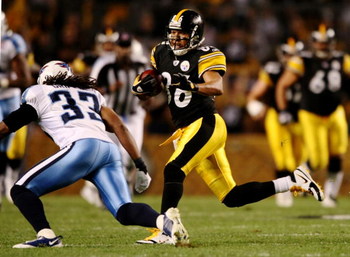 Ben Roethlisberger buys time with his feet and his size. At 6-foot-5, 241 pounds, he is tough to bring down and uses his size edge to get off passes most QBs can't think about because they're on their back sides.
The Bears are starting CB Zack Bowman for the first time and FS Danieal Manning for the first time this year, and surely they'll be targeted by WR Hines Ward and WR Santonio Holmes, but the real target might be TE Heath Miller in the deep middle because Brian Urlacher isn't there to patrol with his standout speed.
EDGE TO STEELERS
Special Teams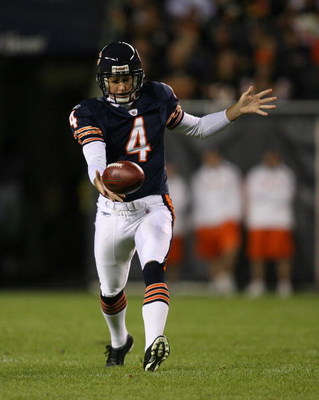 Bears kickoff and punt coverage left a lot to be desired much of last Sunday's game, but normally have been a strength.
They could have some unfamiliar faces out on both coverage units because of injuries that have taken Hunter Hillenmeyer out of his special teams duties. Stefan Logan had an outstanding 29.0 yards per kick return average last week for the Steelers. Bears punter Brad Maynard is off to a solid start with a 49.5-yard average.
EDGE TO BEARS
Coaching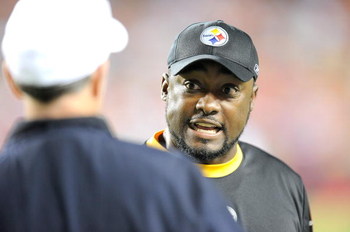 Steelers coach Mike Tomlin came out of the same Tampa system that produced Lovie Smith, but seems to be more open and adaptable than Lovie.
Tomlin didn't mind scrapping his pet Cover-2 defense for the 3-4 that Pittsburgh had been using. Lovie made some questionable replay requests in Game 1, and why his staff would have given long snapper Patrick Mannelly the ability to audible when he thought there were too many men on the field remains a mystery.
EDGE TO STEELERS
Intangibles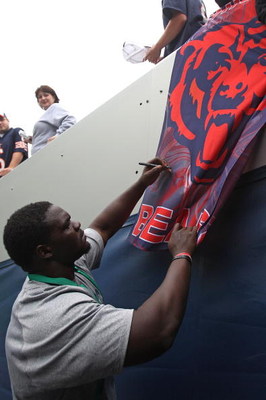 The Bears have always enjoyed an edge over Pittsburgh in games played in Chicago. They are 11-1 against the Steelers here, with the lone loss coming the last Pittsburgh game here in 1995 against Dave Wannstedt's Bears. The Bears are traditionally tough in home openers (60 home-opening wins, tops in NFL history, and a 60-25-4 record for fourth best win percentage in home openers .706).
EDGE TO BEARS
The Final Score: Steelers 28, Bears 19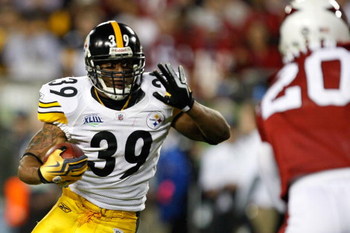 The Steelers still feel like Super Bowl champs after just one game and a standout defensive effort vs. Tennessee. There's always a confidence factor with this.
Also, with Brian Urlacher gone, Pittsburgh will have game-planned to take advantage of the Bears' slower, lighter middle linebacker. Willie Parker figures to get a lot more carries and the Steelers offensive line should be able to wear down the Bears defensive front like they did in 2005 when the teams met at Heinz Field.
Keep Reading

Chicago Bears: Like this team?