Age Ain't Nothing but a Number: 10 NFL Free Agent Vets Ready & Willing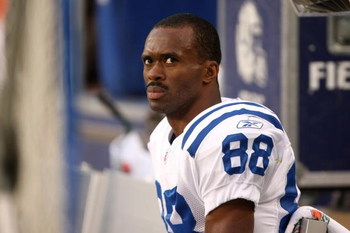 When the beautiful and talented late r&b singer Aaliyah released her platinum debut album Age Ain't Nothing But A Number in 1994, she was echoing an adage that is sometimes true and sometimes not so true.
It's true when cougar hunting (loving the new Phylicia Rashad, post Jenny Craig), but not so true when selecting wine (unless you're a Carlos Rossi disciple such as myself). When it comes to NFL veterans, it's stuck in a pendulum of ambivalence.
Age can often be a deterrence, due to chronic injuries, fading abilities and loss of step. As the Redskins learned last season with Shaun Alexander. Age can also be a positive, as players are more knowledgeable, better conditioned, provide leadership and prone to fewer mistakes on and off the field.
One look at the Patriots roster and it's easy to discern that Belichick values wisdom and experience.
With a plethora of Week One injuries, including a handful of notable starters, and teams still looking to bolster insufficient depth, there are veteran free agents who could provide much needed help.
Most have waved goodbye to 30 and battled some injuries along the way, but they can still be valuable contributors to most, if not all, teams. Sometimes age is a deceiving factor, especially in sports, particularly in the NFL. But a look at the rosters of the better teams in the NFL proves that veteran players still make a tremendous impact around the league.
Marvin Harrison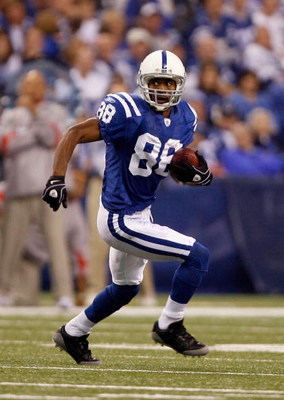 AGE: 37
It's perplexing why one of the NFL's most productive wide receivers in history has not been signed by a team. His stats are Hall of Fame worthy, he's been relatively injury free his entire career and started 15 games last season. He's sure handed and runs precise routes.
As a Redskins fans I'm disappointed (AGAIN) with Vinny Cerrato for not signing Mr. Harrison, especially after the lack of production by our receivers in Week One.
With Gonzales out for the next two months, the Colts and Harrison need to make amends and reinstate one of the most prolific QB-WR tandems in NFL history, Manning to Harrison.
Derrick Brooks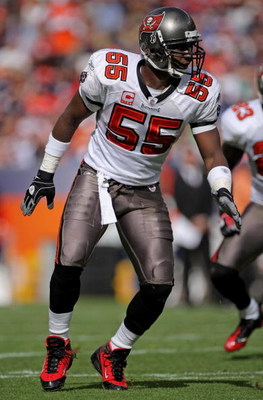 AGE: 36
Not seeing Brooks in a Bucs uniform is almost blasphemous. The 14-year linebacker started 16 games and made the Pro Bowl last season. He can still compete at a high level and because of his knowledge and prowess, can start immediately for any team.
With the number of linebacker injuries in Week One (Urlacher, Paul Posluszny, Jerod Mayo, LeRoy Hill), expect Brooks to be picked up soon, if not this next week. Smart money's on the Pats but the Bears and Saints could benefit greatly as well.
Deuce McAllister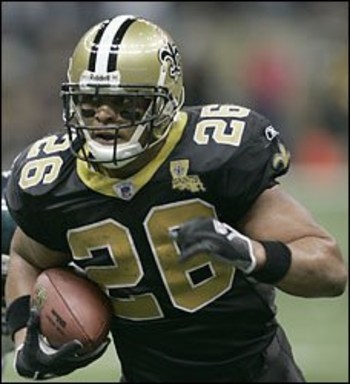 AGE: 30
The Saints' all time leading rusher became a cap casualty due to a crowded backfield (Bush, Mike Bell, Pierre Thomas). Aside from two injury plagued seasons, the two time Pro Bowler has had a productive career. He's a big back who runs hard and is an apt receiver out of the backfield.
He started six game last season in place of Bush and would be a great third down back for many teams. He'd be a good fit for the Cardinals as a short yardage back and mentor to Tim Hightower and Beanie Wells. Deuce would also serve as a great back up on the Rams and Lions.
Amani Toomer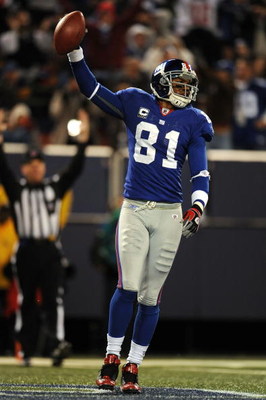 AGE: 35
Cut by the Chiefs (surprising, right?) before the regular season, the former 14 year Giants wide receiver is still a solid option for a team seeking a tall (6'3"), experienced player for long third down plays.
Toomer started 12 games for the Giants last season and has been relatively healthy and productive throughout his career. Would be a nice addition to the receiver strapped Jags and Panthers, and much needed experience to the young receiving corps of the Dolphins.
Mark Tauscher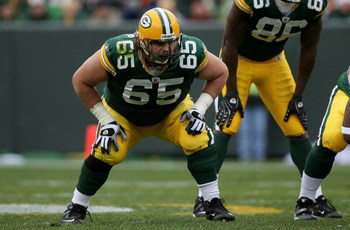 AGE: 32
The former seventh round pick tackle spent nine seasons with Green Bay, starting 120 out of the 122 games he played. He's been relatively injury free, which is typically hard for many offensive linemen especially those playing in the smash mouth NFC North.
He started all of 2007 and only missed three games last season. Could provide some much needed depth to teams suffering from offensive line injuries such as San Diego and Philadelphia.
Jon Runyan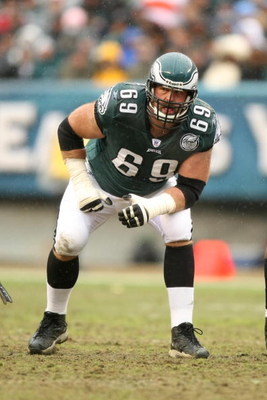 AGE: 35
"Big Ol Jon Runyan" is exemplary of "a rock." The 13 year tackle has started all 16 games of the regular season and every playoff game his team played in since 1997.
He holds the linemen streak for most consecutive games started. He did have surgery on his right knee this past February but has been cleared to play. With Shawn Andrews' season over, the Eagles need to make the right move by bringing back Runyan, who spent the past nine seasons with the club.
Dewayne Robertson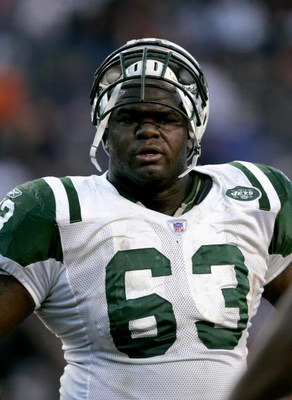 AGE: 27
One of the younger veterans available, the Jets former first round pick never lived up to expectations of a player drafted fourth overall. However, Robertson has been a productive run stopper in the NFL and injury has never really been an issue.
In his sole season with the Broncos last year, he was not very productive, but that seems to be more because of the system. Robertson is a bit light in the pants to be an effective nose tackle in a 3-4 defense. The Rams and the Jags are in desperate need of some defensive line help and Robertson could complement each.
Morlon Greenwood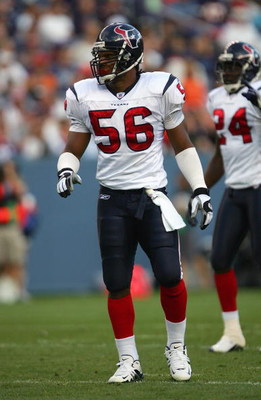 AGE: 31
Just a season removed from four consecutive 100+ tackle seasons, Greenwood can still start in this league despite being questionably cut by Oakland prior to the start of the regular season.
Due to the rash of injuries at linebacker this past week, Greenwood's versatility and experience make him a solid pickup if only as an insurance policy and/or temporary starter.
Chris McAlister
AGE: 32
The longtime Raven (10 seasons) is a three-time Pro Bowler and Super Bowl champ that adds depth to any struggling secondary. Even if used primarily in nickle schemes, he adds leadership and experience after playing with one of the NFL's best defenses for the past 10 seasons.
As with most skill players, age can result in losing a step or two. However, the ability to "read" an offense is never as keen and the chance to mentor younger players is desirable.
McAlister would provide much needed depth to the younger and inexperienced secondaries of teams such as the Bills and the Chiefs and be of value to any team seeking a nickleback.
Ty Law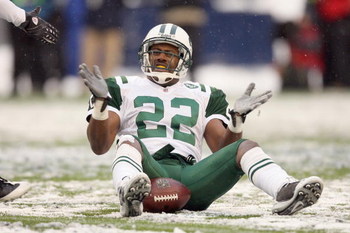 AGE: 35
One of the most dominant cornerbacks of the last decade, Law is a five-time Pro Bowler and three-time Super Bowl champion. His stats make a Hall of Fame case for him and a case that after 14 seasons, he's still a valuable commodity.
His coverage skills and willingness to tackle make an asset, even if his age and decreasing speed raise concerns. Though he didn't play much with the Jets last season, injuries have not plagued him and he can still compete, probably mainly in a backup role.
He's only interested in joining teams with postseason aspirations, so the Seahawks, Dolphins, and Saints.
Keep Reading