College Football Predictions—Week Three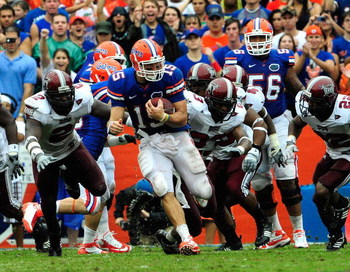 Week Two was another wild week in college football, but now in Week Three, the Buckeyes and Irish look to rebound from tough losses.
Lane Kiffin will have to back up the smack talk he put on Florida during the offseason.
Nebraska and Virginia Tech face off, and the Longhorns look to avenge last year's loss against Texas Tech. If that wasn't enough, Florida Sate has to travel to Provo to take on BYU.
This should be another crazy week in the college football world.
14 Georgia Tech vs 20 Miami (FL)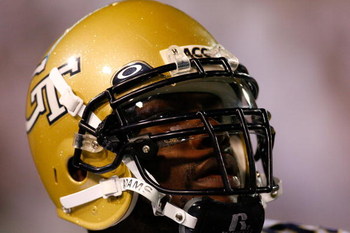 The Jackets have won four straight against the 'Canes, including last year's 41-23 blowout. It'll be closer this year, but I think the Yellow Jackets win again, this time by a score of 27-20.
10 Boise State vs Fresno State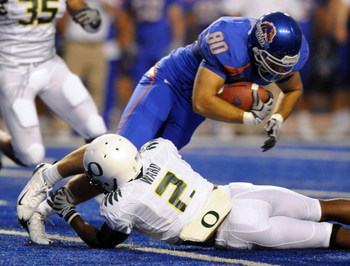 The Broncos have won seven of the last eight games against Fresno. Boise State just has too much talent for the Bulldogs to handle. Boise St. wins 42-30.
Michigan State vs Notre Dame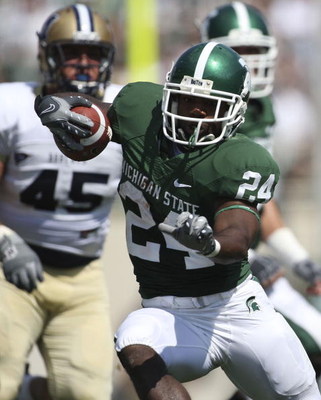 Both teams are coming off tough losses last week. Michigan State was upset by Central Michigan, and Notre Dame was beat by Michigan. The Spartans have owned the Irish, winning nine of their last 12 matchups.
The Spartans win again, 35-30.
West Virginia vs Auburn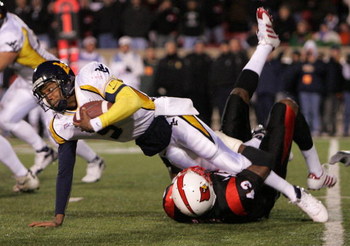 West Virginia beat Auburn 34-17 last year. I don't think Auburn has improved that much since then. The Mountaineers have lost Pat White, but they still win 30-10.
17 Cincinnati vs Oregon State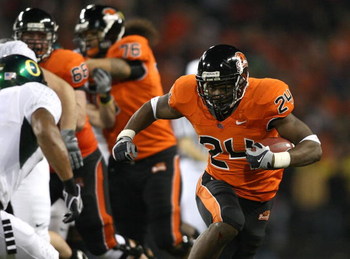 The beavers were killed by Cincy in their last meeting in '07, but this is a different Beavers team. I think the home crowd will the Beavers to a tight 35-34 victory over the 17th ranked Bearcats.
Arizona vs Iowa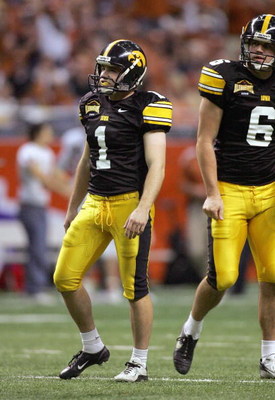 The Wildcats beat Iowa 35-11 in their last meeting back in 1998, but the Hawkeyes are coming off a big 35-3 victory over in-state rival Iowa State. Plus, the game is at dreaded Kinnick Stadium. The Hawkeyes win 24-13.
23 Georgia vs Arkansas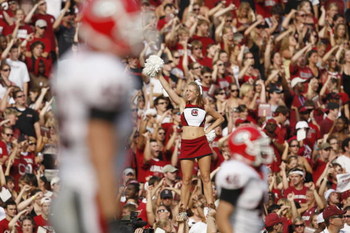 These two meet for the first time since 2005. The Bulldogs won an unusually high scoring game against South Carolina last week, and they carry that momentum into this week.
Georgia goes to Arkansas and wins 30-7.
18 Utah vs Oregon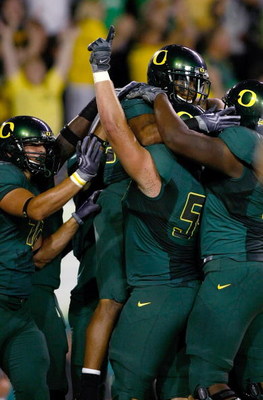 The Ducks try to defeat another Cinderella. They were unsuccessful against Boise State, but Utah is coming to Eugene, so I like the Ducks' chances.
Oregon wins a shootout 45-41.
19 Nebraska vs 13 Virginia Tech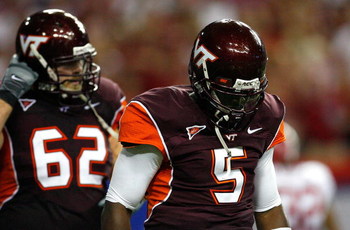 The Hokies barely survived with a win when they traveled to Lincoln last year, but this year's game may be very similar. I think Tyrod Taylor will lead Va Tech to a close victory.
The Hokies win 28-24.
Florida State vs 7 BYU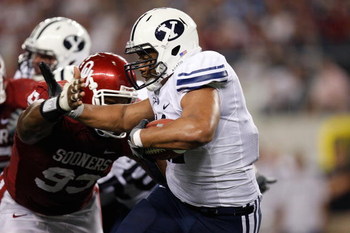 The seventh ranked Cougars are on a roll. Now, the Seminoles come calling and the Cougars have a chance to beat another team from a major conference. Many people have Florida State winning, but I'm not one of them.
BYU wins 20-17.
3 USC vs Washington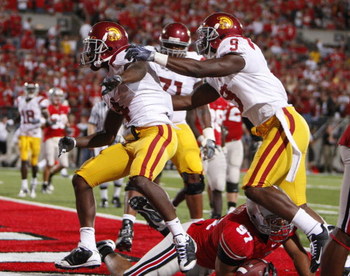 USC has won seven straight against Washington, and the Trojans are number three in the country after a come from behind win at Ohio State.
The Trojans win big, 49-17.
Texas Tech vs 2 Texas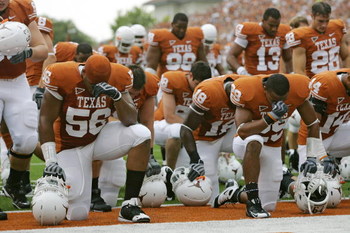 A rematch of one of the greatest games of 2008, the Red Raiders have since lost Graham Harrell and Michael Crabtree. The Longhorns, however, still have Colt McCoy.
The Longhorns win 38-14.
Tennessee vs 1 Florida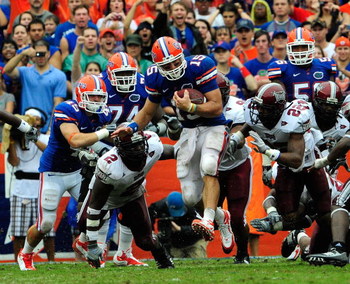 The trash talk is over. Now, Lane Kiffin will actually have to back up the smack he laid on Florida this past offseason. Urban Meyer, Tim Tebow, and the rest of the Gators want to shut Kiffin up so bad. I think this game gets ugly fast.
Florida wins big, 60-7.
Keep Reading