Men's Singles Year-End Slam Power Rankings for 2009: Guess Who's #1?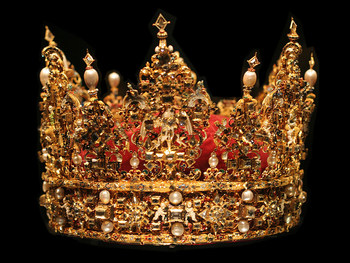 Well, it's been an interesting year of Grand Slam Tennis; The Bull saw red in Australia, a Swiss Maestro molded history from clay in France, a man re-discovered his game anew to face an old foe on tennis's grandest stage in England, and fiery youth overcame cold wisdom in the United States.
All this, and yet one of us must go through the arduous task of ranking all of the aforementioned individuals and to crown this year's King of Men's Singles Tennis. Well, instead of having a Top 10 list, I've trimmed it down to the competitors capable of reaching the final of any Grand Slam event, which just so happens to be the Top 6 players in the world as ranked by the ATP.
6. Novak Djokovic: A Djoker in a Deck of Aces?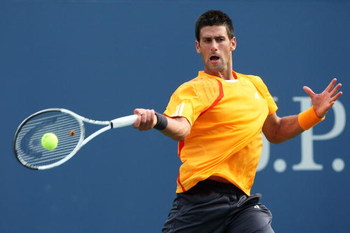 In Australia in 2008, Novak Djokovic captivated the tennis world with a powerful groundstroke game and blitzing serves. He won the championship and became the darling of tennis critics with his playful personality.
At the Australian Open in 2009 he received attention of more dubious distinction: Novak Djokovic retired in a quarterfinal match against Andy Roddick due to "heat stress". It was then that he was maligned and frowned upon by everyone from his opponent Roddick to the media to Roger Federer for lacking the heart of a champion.
Novak Djokovic put the words of the critics to rest (somewhat) in an excellent showing at the 2009 U.S. Open, where he reached the semi-finals and played the tennis of his life en route to a soul-crushing 7-6 7-5 7-5 defeat to World No. 1 Roger Federer. Unfortunately for Djokovic, the most memorable remnant of the match was him standing at the net and watching Roger Federer's "back to the net, between the legs" shot of the year fly past his right shoulder. What that shot failed to show, however, was that Djokovic broke Federer twice and managed to hold his serve against the Swiss Maestro for much of the competition.
Novak Djokovic is not a one-hit wonder, and he should be back next year, ready to compete in the realm of Federer, Nadal, del Potro, Roddick, and Murray.
Grand Slam Results, 2009:
- Australian Open, QF (Withdrew)
- French Open, 3R
- Wimbledon, QF
- U.S. Open, SF
5. Andy Roddick: The Rocket Re-Fuels His Career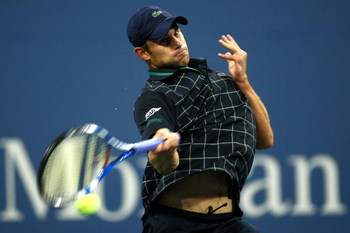 Andy Roddick is washed up. Andy Roddick can't beat Federer, he's too old. He can't even hang with the new youngsters. Andy Roddick is all talk, too busy marrying models to focus on tennis. Andy Roddick, for lack of a better phrase, is a has-been.
He heard it all year. And then, true to trademark Andy Roddick fashion, Andy Roddick did what Andy Roddick does best. Andy Roddick got pissed off.
Going on a hitherto unforeseen tear at Wimbledon, The Rocket Man defeated that other tennis "Andy" en route to an epic Wimbledon final where he would have won it all if his opponent wasn't named Roger Federer.
Instead, he fought like hell and left it all on the court. It was an inspiring storyline, not just for Americans, whose presence in the tennis world wasn't satisfied by names like Sam Querrey, John Isner, and James Blake when its country produced Sampras's and Agassi's, but for the game of tennis itself which benefited from one of its most intriguing storylines.
It showed just how much more Roddick had left to give to the world of tennis, and his performance at Wimbledon was by far the most impressive of a runner-up this year. Give his new coach Larry Stefanki credit for developing an all-court game, and look forward to next year as a year where Andy Roddick may return to Grand Slam prominence with a more tactical approach and much of his still-blistering serve and stroke in hand.
Grand Slam Results, 2009:
- Australian Open, SF
- French Open, 4R
- Wimbledon, Runner-Up
- U.S. Open, 3R
4. Andy Murray: The Sterling Scot is Still Hungry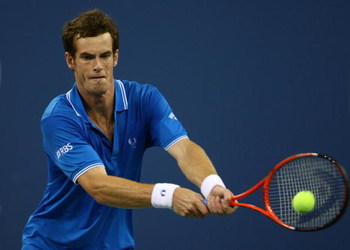 Andy Murray starved for much of this year while his primary competitors Rafa, Roger and now Del Po gobbled up Grand Slams like a trio of 400 pound patrons at a Denny's Diner. He came agonizingly close to attaining the level many critics expected him to reach while never quite biting up the moxie to win it. There were no excuses for his under-performing at major events this year, except perhaps this: the bar was set much too high.
In a realm of Federer's and Nadal's, Murray hardly fits in on paper. He has not won a Grand Slam title, has only reached one Grand Slam final, and has no truly distinguishing characteristics in his game.
It is, however, the unspoken part of Murray's game that grooms him for greatness. Murray's defensive play is among the most solid on tour, while his uncanny tactical approach to a game that stresses strategy at such a high level of athleticism makes him a contender for literally any matchup.
Murray's greatest asset is also a glaring weakness; he plays to his competition, literally, in all aspects of the phrase. Although he lost to World No. 15 Marin Cilic at this year's U.S. Open, he has bested World No. 1 Roger Federer and World No. 2 Rafael Nadal in ATP matches and earned his spot at #3. If he brings that same acumen to a Grand Slam and hones his focus on winning a major tournament, the sky is the limit for the current World No. 3.
Grand Slam Results, 2009:
- Australian Open, 4R
- French Open, QF
- Wimbledon, SF
- U.S. Open, 4R
3. Rafael Nadal: A Brief Siesta Reinvigorates El-Toro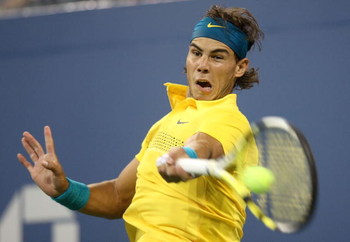 It was a bear market for global economics, but in men's tennis one might find a little more confidence buying into The Bull. After taking the Australian Open to begin the year, Rafa was defeated at the French Open and pulled out of Wimbledon due to knee tendinitis. However, he returned with a vengeance at this year's U.S. Open, dismantling opponents with his trademark topspin and furious ground work until his semi-final loss to eventual champion Juan Martin Del Potro.
Make no mistake, Rafa is training in one way or another to defend his Australian Open trophy as we speak. His trademark intensity on the court is not only enthralling to watch, but a testament to his uncompromising work ethic.
It is also this work ethic that causes worry amongst his supporters, as the tennis world held its collective breath when Nadal withdrew from Wimbledon. Time will only tell if Rafa has smartened up in his game to increase the longevity of his already-illustrious career, but for the time being, The Bull remains a worthy investment for success.
Grand Slam Results, 2009:
- Australian Open, Champion
- French Open, 4R
- Wimbledon, (Withdrew)
- U.S. Open, SF
2. Juan Martin del Potro: The Tower of Tandil Still Under Construction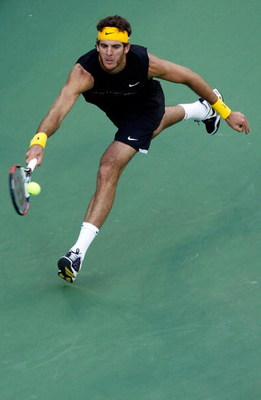 At the 2009 U.S. Open Final, Juan Martin Del Potro joined Rafael Nadal in being one of two players to ever defeat Roger Federer in a Grand Slam final. In doing so, he also joined a league entirely his own: the only player, ever, to defeat both Rafael Nadal and Roger Federer en route to becoming a Grand Slam Champion. Such prestigious accolades at the tender age of... 20-years-old?!
Welcome to the Tennis Pantheon, Mr. Del Potro. In an eerily dominant second half performance at New York, Del Potro had Federer chasing absurdly fast forehands, expertly placed backhands, and possessed the general fortitude of will that allowed him to defeat Federer 6-2 in the fifth set and seal his first Grand Slam victory.
There is no question; Juan Martin Del Potro has the true heart of a champion, and in what may be the beginning of a new era of tennis, he stands at the top of tennis mortals for the time being.
Grand Slam Results, 2009:
- Australian Open, QF
- French Open, SF
- Wimbledon, 2R
- U.S. Open, Champion
1. Roger Federer: The Swiss Maestro Orchestrates History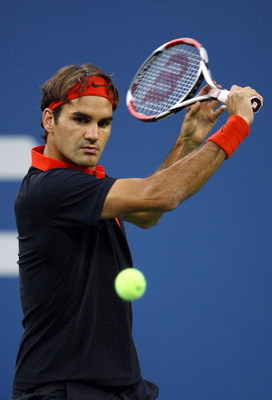 Roger Federer is not a tennis mortal.
When Roger Federer and tennis are discussed, his name appears in the league of Borg, Sampras, and Laver. Even when Federer's name is discussed by the aforementioned icons of the sport, it is done so in a partially awe-struck and humble tone.
Just how great is Roger Federer? Roger Federer's dominion over the game of tennis is so awe-inspiring that the tennis world has become jaded. At the end of a year, tennis fans remember that he lost the U.S. Open and not that he won the longest Wimbledon final in history, or that he completed a Career Grand Slam by winning the French Open, or that he surpassed Pete Sampras's all-time major championships record of 14 and ended the year with 15.
Roger Federer remains atop the ATP World Rankings. He won more majors than any other player this year on top of making history, and still the kid Del Potro manages to receive more attention than he does. The year, in retrospect, will be remembered for being the year Roger Federer transcended greatness into a league entirely his own.
Proving to be the greatest tennis player on the planet not just once, but in two tournaments this year, should be plenty. Winning one Grand Slam makes a career year for most elite tennis players—for Roger Federer, winning two is apparently a slow one.
Grand Slam Results, 2009:
- Australian Open, Runner-Up
- French Open, Champion
- Wimbledon, Champion
- U.S. Open, Runner-Up
Keep Reading