Giant Steps: Nine Easy Ways to Rebuild Excitement in 2010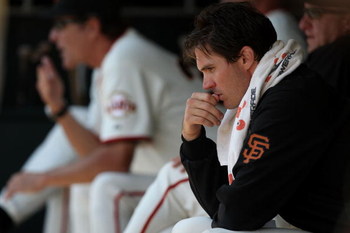 With the Giants quickly slipping out of contention, a cloud of grief is rolling into the hills of San Francisco like the city's trademark fog.
After four years of losing records, and finishing towards the bottom of the anemic NL West, the Giants emerged as contenders in 2009 when their pitching became, more often than not, good enough to compensate for their abysmal hitting.
But with a 27-27 record since the All-Star Break, the Giants have descended back to relative mediocrity.
They've maintained their great pitching, with a team ERA of 3.35 over the past 30 days. But they have hit only .235 in the same time period; even a rotation of "Spahn and Sain and two days of rain" (oops, wrong team) would struggle to amass wins with so little offensive support.
With just three weeks left in the season, the Giants find themselves down by four in the Wild Card and 7.5 games in the NL West, looking up at two teams who have played both parts of the game pretty well.
It might not be too late for a comeback, but at this point, the gap is probably too big to overcome unless the Rockies or Dodgers collapse.
It is with reenergizing the fan base as much in mind as actually improving the team that I offer my thoughts about what could be done differently in 2010.
Barry Bay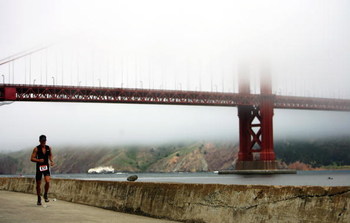 Everyone knows of McCovey Cove.
The name evokes a great sense of nostalgia for the Giants' glory days.
But the Giants need something new, something big, something to make an even bigger splash.
If Lefty O'Doul has his own drawbridge, there's no doubt Barry Bonds deserves something named in his honor.
Why not the San Francisco Bay?
I have no idea who, or what, is in charge of naming and renaming geographic locations, or how they make their decisions. But I think the Giants should organize a city-wide petition, and demonstration, in support of changing its name.
Don't you feel a sense of internal peace when you think of the Golden Gate Bridge overlooking Barry Bay?
The San Francisco Pandas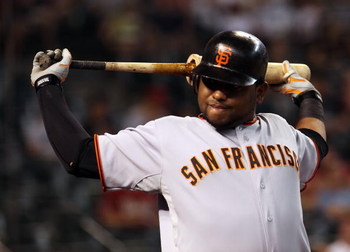 One of the few Giants' few feel-good stories this year has been the emergence of Pablo Sandoval.
It is truly remarkable that Sandoval has amassed a .323 average, 21 home runs, and even 77 RBI without any lineup protection.
In a great article earlier this year, Nathaniel Stoltz wrote that, by a substantial margin, Sandoval sees fewer pitches over the plate than any other player in baseball (see http://bleacherreport.com/articles/218676-heres-a-thought-pablo-sandovals-most-incredible-stat).
Why not celebrate his achievements by renaming the team in his honor?
Dubbing teams in honor of their star players is nothing new. If not for Louis Sockalexis (the first Native American MLB player) and Nap Lajoie (the Indians were known as the "Naps" until Sockalexis arrived), the Royals would have shut out the Cleveland Bluebirds last night.
Ladies and gentlemen, I give you the San Francisco Pandas.
Drop the orange from the team colors. Rename the pitcher's mound at AT&T Park the "Sand Oval." Replace each hot dog vendor with a Panda Express and give fans free samples of Bourbon Chicken as they walk by.
Having a panda mascot might take some getting used to (he won't look very colorful standing next to Slider or Wally the Green Monster), but at least it would make more sense than a seal.
Get a Real Mascot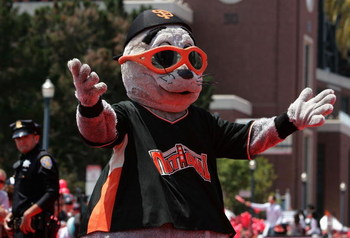 Speaking of mascots, Lou Seal has to go.
I didn't grow up in San Francisco, so maybe I just don't fully understand him.
Yes, I know there are seals in San Francisco. And after doing some homework, I now get the reference to the San Francisco Seals, though frankly, I don't know that I would have modeled my mascot after an independent/minor league team that disbanded 52 years ago.
But I guarantee you that, if my four-year-old self had ever sat in the AT&T bleachers, I would have spent several innings asking my parents why the mascot was a seal and not a Giant.
Yes, Lou is fairly big for his species.
He's listed as "taller than the average seal" and his weight is described with the phrase "he could use a diet."
But his size is certainly not his most distinguishable feature.
No, not every team has a mascot that matches up with their name.
For example, Cleveland and Boston both have colorful creatures dancing on the dugouts instead of a Native American and a pair of stockings. But these teams have real excuses for their discrepancies: the potential for appearing racist or stupid, respectively.
Critics within the organization will say (and probably already have said) that it would be too hard to design a 20-foot-high costume that a normal person can move around in.
My response: tough.
Cover some stilts with fabric and call them legs. Or have a bunch of guys stand on each others' backs like kids trying to buy a ticket to an R-rated movie.
Juice Up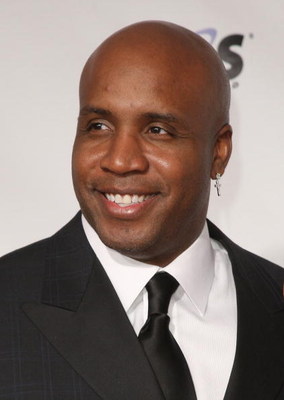 Why stop with just the mascot?
Is it any coincidence that the best hitter the Giants have is also the heaviest?
It's absolutely disgusting how small some of these players are.
Six hitters on the Giants' active roster weigh less than 200 pounds, including Eugenio Velez, who comes in at a wimpy 160.
Time to juice up, boys.
Bill Neukom needs to issue an order to his clubhouse—everyone has to get bigger. It doesn't matter whether you use steroids, HGH, or hot dogs--you call yourselves the Giants, you'd better look the part.
It worked for Barry Bonds, it will work for you too!
*If any kids are reading this, for the record, it did not work well for Barry Bonds, nor will it work well for you.
Earthquakes!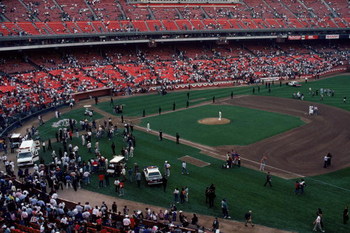 I in no way wish to disrespect the victims of the tragic 1989 Loma Prieta earthquake, nor am I trying to make light of the destruction that it caused.
But looking at it from a baseball perspective, and how it came right in the middle of the Oakland A's World Series sweep, I learned a lesson that the Giants can apply in the future—earthquakes can delay losses.
Here's my pitch.
Every time someone hits a home run in AT&T Park, set off a controlled earthquake.
Obviously, it would have to affect only the field and not the stands. It would have to be a fairly small quake, but it should be enough to make the basepaths look like Lombard Street by the end of the season.
The fans will love it, but the players sure won't. And that's the beauty of it. No one will want to hit home runs in San Francisco.
Since the Giants don't hit home runs anyway, all it will do is add some insurance for their pitching. Oh yeah, and drive up attendance like crazy.
Turn Routine Plays Into "The Catch"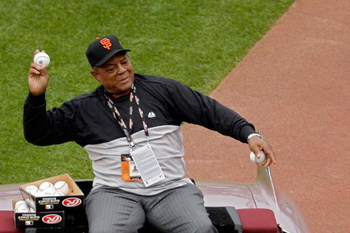 This one would be incredibly simple to implement.
Perhaps the greatest and certainly the most famous defensive play ever made by a Giant was Willie Mays' incredible running catch in Game 1 of the 1954 World Series.
Mays didn't jump or dive for the ball, he simply ran it down over a large stretch of grass.
Why not make that kind of a catch every game?
Every time there's a routine pop fly, the outfielders should back away from it. Instead of making the easy catch, they should let an infielder run back and catch it on the run.
Everyday the Giants will recreate history. And there's no reason for it not to work!
Let the Pitchers Hit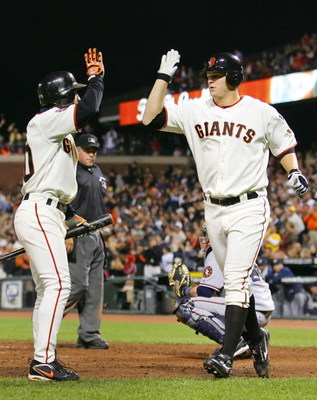 The Giants' offense really can't get much worse.
Of the 30 teams in Major League Baseball, the Giants rank 25th in batting average, 28th in slugging percentage, and 29th in both home runs and OPS.
They rank dead-last in on-base percentage and RBI.
It's clear that the Giants' strength is their pitchers, so maybe the lineup would have better luck if they taught Tim Lincecum to play left field.
Pitchers are notoriously bad hitters. The Giants' hurlers are no exception; no pitcher with more than eight at-bats has an average over .153 in 2009.
But is past performance really enough reason to not consider the idea?
Batting isn't the same as pitching; you don't need five days to rest between appearances, and you'll never be at your best if you get only three at-bats a week. Give some of these guys a real chance to find their swings, and the results would be interesting.
Plus a lot of it has to be mental--most pitchers go up to the plate expecting to make an out and simply hoping they don't start a double play. How can anyone be expected to get a hit when no one expects them to?
The potential is there. Matt Cain has showed decent power, with four home runs in 247 career at-bats. Randy Johnson has 78 career hits, including 14 doubles.
Even if they struggle to cross the Mendoza line, given the standard the real lineup has set, it won't be that much of a drop-off in production.
So You Think You Can Hit?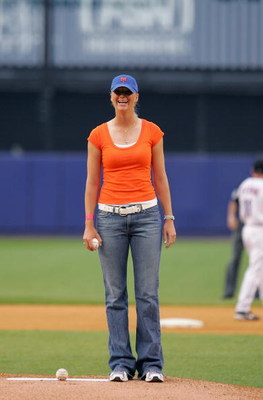 Once you've accepted the idea of letting pitchers hit, why not go a step further and invite amateurs to take some hacks with a big-league team?
Make it a reality show--"So You Think You Can Hit?"
Every game, have Bruce Bochy insert a few of the contestants into the lineup. Then simply watch them hit!
Not only would the Giants get a shot in the arm by playing people who aren't good enough to play baseball for most major league teams, but the team would make tons and tons of money.
In addition to the normal riches that come with making a reality show, the Giants would have another, unique, source of revenue: AT&T Park. Everyone loves a reality show, but until now no one has had a venue large enough to hold all the crazy people who would want to watch.
Of course, there will be a grand prize for the winner (the Giants player not named Pablo Sandoval who puts up the best numbers): an offseason trade to a team with real hitters.
Get a Book Deal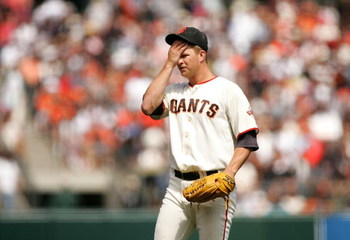 Those uppity A's think they're better than the Giants just because they have a book about how great they are.
The Giants should invite Michael Lewis into their clubhouse for a year so he can write the San Francisco version of "Moneyball."
If all goes well, "Funnyball: The Art of Losing an Unfair Game" will hit bookshelves in Spring 2011.
"Funnyball" will tell the story of how a team with an average payroll is able to put up a mediocre record, year after year.
A simultaneous subplot will tell the fascinating story of how Brian Sabean's career as a scout and baseball executive led him to take over as the Giants' GM.
Keep Reading

San Francisco Giants: Like this team?