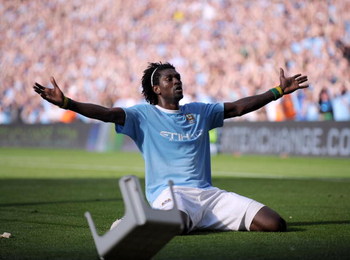 In the week Emmanuel Adebayor got a bit "overexcited" presumably after spending a Red-Bull addled night of watching Bruce Lee films and Usain Bolt videos, no other football happened.
At least that's the impression I got from the newspapers.
But instead Naveed and Ben here at Team of the Week headquarters in a secret lair deep below Wembley have been working hard with our hordes of Supercomputers and the odd Rock-Paper-Scissors duel between ourselves have come up with the most accurate and scientific team of the week.
Not that we won't welcome your disagreement with us. Let the debate begin!
GK - Shay Given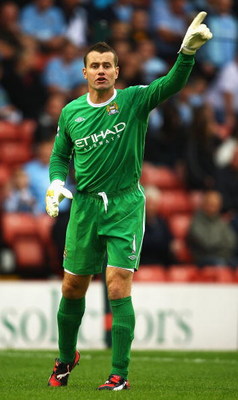 Ben says:
Arsenal piled on the pressure, and really tested Man City's new group of superstars. They had a lot of chances, and the City keeper was called into action on more than one occasion, and kept his team in it before they went ahead, and helped hold onto the lead when they got it against the run of play.
DF - Glen Johnson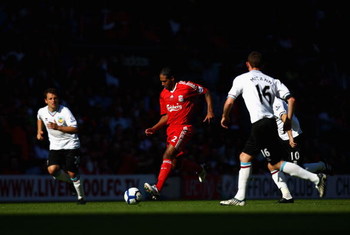 Ben says:
Johnson came under some criticism for his performances for England, but Johnson continues to impress at the back for Liverpool, although he is really shining going forward. There does not seem to be a team that can contain him, and his surging forward runs always offer up opportunities for the reds, and this week he got an assist for his troubles.
DF - Micah Richards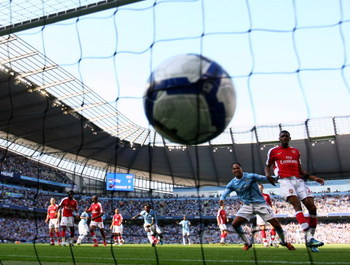 Ben Says:
Man City's defence are going to have a lot to do this season, and against Arsenal they certainly had their work cut out. Arsenal certainly piled on the pressure at times, but the defence did enough, and Richards was also good going forward, and it was his header that hit the post before Almunia's unfortunate own goal.
DF - Gary Cahill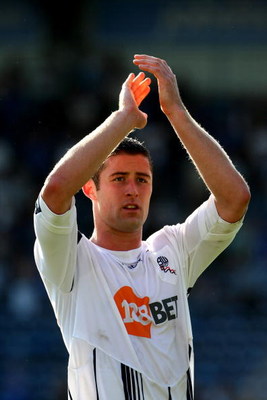 Ben says:
Bolton have had it hard of late, and need points wherever they can get them. And if your £8m Swedish striker can't get the goals you need, it helps if you can rely on your centre backs to get them. Gary Cahill's last gasp effort could be invaluable to Bolton's chances of survival.
RMF - Yossi Benayoun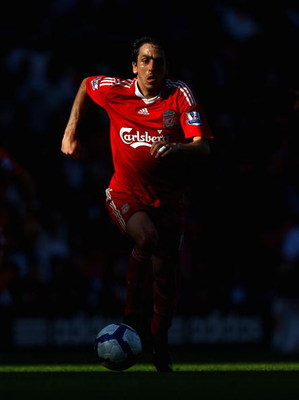 Last season Benayoun never seemed to gain enough confidence from Benitez to secure a consistent first team place, but he has been promised he will get more starts this season. He rewarded his manager's faith this weekend by scoring a hat trick, his third for Liverpool, and although his chances were not the hardest, he took them confidently and made sure of them, turning his team's dominant performance into a convincing win.
CMF - David Dunn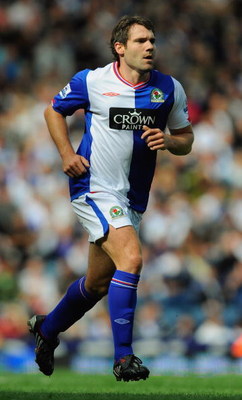 Ben says:
David has always had great ability, but has always been unlucky with injuries. When he has a good day he can really control games, and create chances for his team, and he got himself a goal against Wolves, earning him his place in the Team of the Week.
CMF - Anderson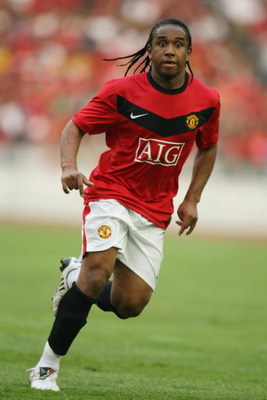 Ben says:
Anderson seems to have been played in a more defensive role than he would like generally, but against Spurs he was granted a more attacking position in the team. It was definitely one of his best performances for United, and he capped it off with his first goal for the club.
LMF - Andy Reid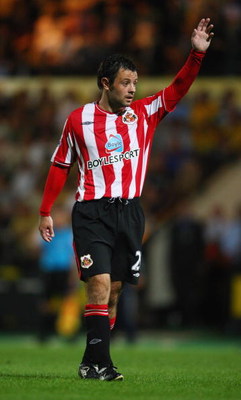 Ben says:
Always been a bit rotund than the average footballer, Andy Reid has supposedly lost weight and slimmed down for this season, and it seems to have worked. Scorer of two fantastic goals in the league cup a couple of weeks ago, he got another one against Hull, as well as an assist to boot.
FW - Darren Bent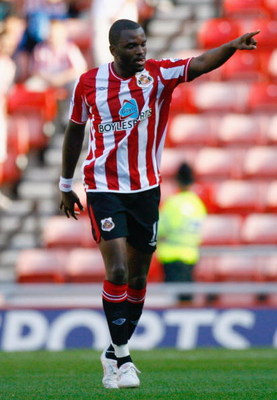 Ben says:
Darren Bent was an expensive signing for Sunderland, and will always be under pressure to prove his worth with goals, and he has done in the first few games this season. He got two this weekend, and as long as he has games like that, he will be worth every penny that was paid for him.
FW - Jason Roberts
Ben says:
Not always a player that jumps out, not often jumping to mind when one thinks about the top strikers in the Premiership, but every dog has its day, and today was Roberts'. Blackburn will need points against the weaker teams, and an efficient performance helped towards that, grabbing himself a goal and an assist.
FW - Wayne Rooney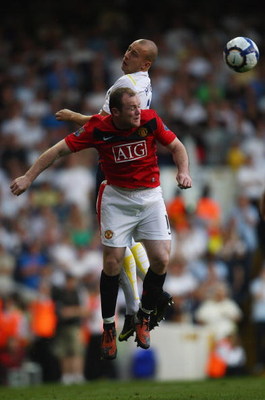 Ben says:
Since the sale of Ronaldo, Rooney has had a lot more pressure on him to get goals for Man U, and so far he has done it. Always looking sharp in front of goal, and always willing to take people on, he got a goal and he took it really well.
Keep Reading