2010 St.Louis Cardinals Predictions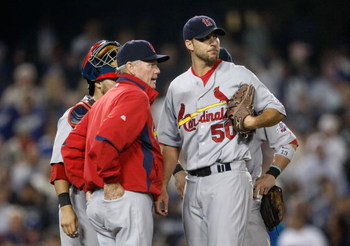 Included: Season Record and Postseason, Ball Park Village, Lineup and Starting Rotation, and much more!
Not sure what else to put sooooooo, Remeber to support my bid for my own Tv show: Baseball in the mid afternoon. With Tony Reali and Matt Foote
Also, Whos with me for Hawaii getting an MLB team? They could be the Flyin Hawaii'ns! Or the Pineapples. Or even the Volcanoes
What about Puerto Rico? I just say MLB should add more teams. AL West needs atleast one more(Hawaii). 32 teams would be fine. Plus it would equal out 16 and 16(If both were AL teams)
Ball Park Village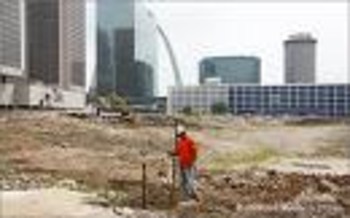 I'll start off with something that needs attention. BP Village has been I would say overlooked and forgotten time and time again. By mid 2010 it will be figured out though. Welcome to Albert Pujols/Stan Musial Missouri State Park. Yes. A park I say. With slides, and wildlife, and birds...and slides. And a softball field! Well at least if that doesn't work out we can expect the Albert Pujols Parking Center.
First Base
Lets go on to the starting lineup.
Come on, who would take over? Joe Mather? Hahaha i'm so silly.
HR: 46
AVG: .358
RBI: 134
Awards:MVP, Roberto Clemente, Hank Aaron, Triple Crown, Gold Glove, Silver Slugger, Promoted to full Superhero status.
Second Base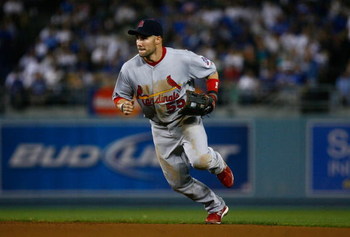 Skip Schumaker. Easy pick.
HR:12
AVG:.310
RBI:77
Awards: Gold Glove
Shortstop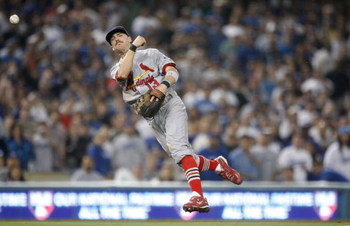 Brendan Ryan.
HR:12
AVG:.305
RBI:74
Awards:Gold Glove, Silver Slugger
Third Base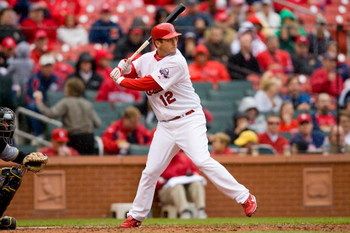 Tough call but i'll go with Freese here.
HR: 17
AVG: .289
RBI: 78
Awards: None
Catcher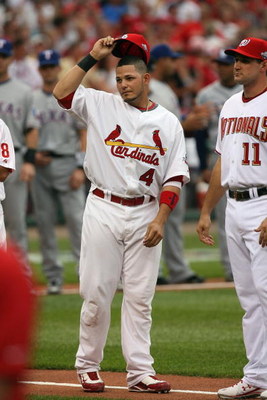 Again, unanomous. Yadier Molina. He really busts out with offense this year.
HR:18
AVG:.324
RBI:90
Awards: Gold Glove, Silver Slugger
Left Field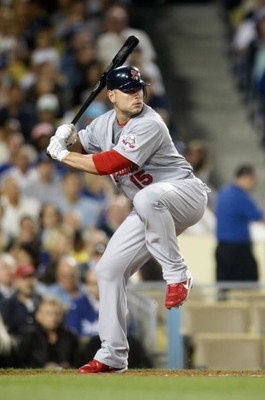 Matt Holliday. He will resign it's that simple.
HR:42
AVG:.330
RBI:125
Awards:Silver Slugger
Center Field
Colby Rasmus.
HR:23
AVG:.280
RBI:89
Awards:None
Right Field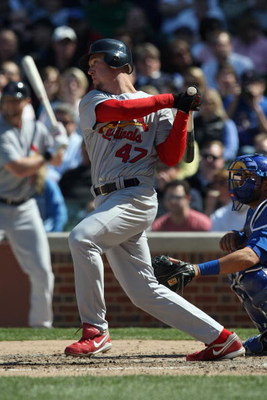 Ryan Ludwick.
HR:36
AVG:.304
RBI:103
Awards: None
Starter 1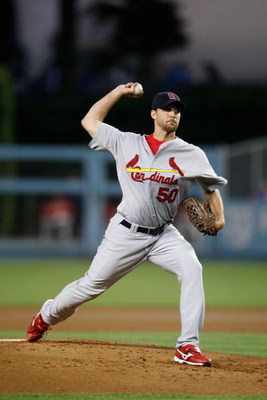 Adam Wainwright
ERA:2.56
W-L:19-5
SO:204
Awards: none
Starter 2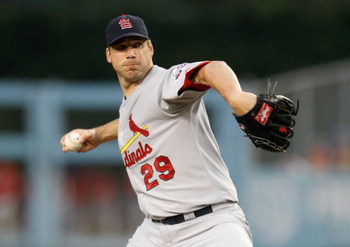 Chris Carpenter
ERA:2.43
W-L:19-3
SO:258
Awards:Cy Young
Starter 3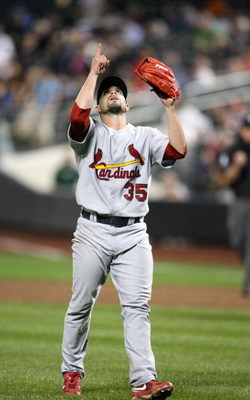 Joel Pineiro
ERA:2.89
W-L:15-7
SO:187
Awards:None
Starter 4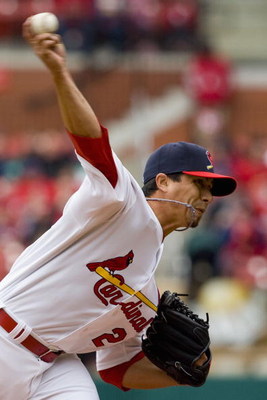 Kyle Lohse
ERA:3.20
W-L:15-6
SO:190
Awards:None
Starter 5
Mitchell Boggs
ERA:3.40
W-L:12-8
SO:180
Awards:None
Closer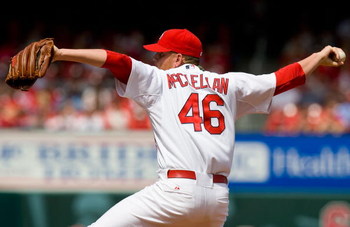 Kyle McClellan. (Ryan Franklin is Setup)
SV: 36 of 37
ERA: 1.34
SO:34
W-L:0-0
BSV:1
Awards: Rolaids Relief Man
Season Record and Postseason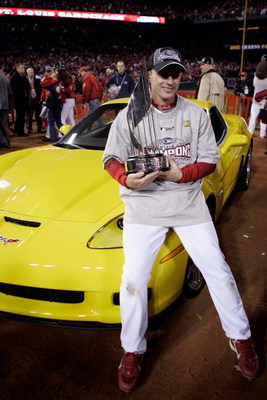 Regular Season:95-67
Division: First Place
NLDS: Win 3-0
NLCS: Win 4-1
WS: Win 4-1
Keep Reading

St Louis Cardinals: Like this team?