Memo to the Boston Herald: Here's How Your Red Sox Trade Deadline List Should've Been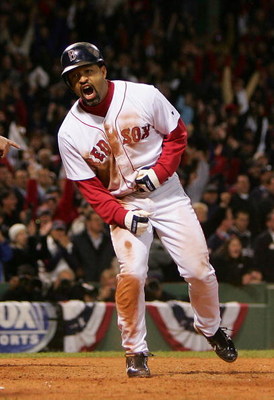 Recently, Michael Silverman of the Boston Herald published a ranking of Boston Red Sox trade deadline and other late-July trades under Theo Epstein's stewardship (which you can see here).
In Silverman's list, he virtually ranked the deals by the amount of success the team had after the trade. While that may be a big part about looking back at past trades, it should not be the only way.
This article is correcting some of the errors Silverman made.
You probably won't agree with all my choices. You probably won't agree with all of Silverman's, either.
7. July 2006: Traded Luis Mendoza to the Texas Rangers for Bryan Corey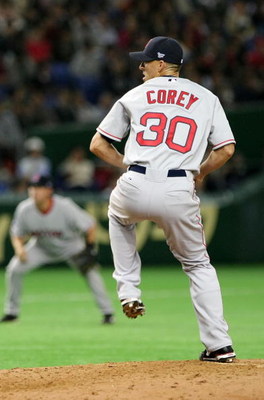 Silverman's ranking: 4.
Corey was virtually abysmal with the Red Sox. He had a winning record at 2-0, but his 5.01 ERA during his three seasons aren't very becoming.
What makes this deal better is the fact that Luis Mendoza never panned out.
The only deal that really happened in 2006, as the Red Sox stood pat at the deadline, and paid the consequences. They finished in third place in the AL East in 2006.
6. July 2003: Trading Freddy Sanchez and Mike Gonzalez to the Pittsburgh Pirates for Jeff Suppan, Brandon Lyon, and Anastacio Martinez; acquired Scott Williamson from the Cincinnati Reds for Phil Dumatrait and a player to be named later (Tyler Pelland)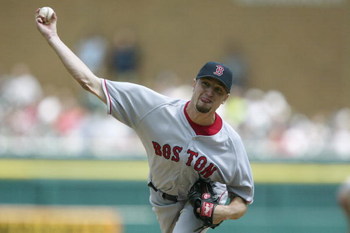 Silverman's ranking: 7.
This one hurt. Theo Epstein regretted this deal immediately, as Freddy Sanchez turned out to be an excellent player for the Pirates. Suppan became a virtual non-factor for Boston down the 2003 stretch.
Suppan spent just a half-season with Boston before he went on his merry way to St. Louis. His 2003 Red Sox stats: 5.57 ERA, 3-4 record, WHIP of 1.43.
Lyon was traded to the Pirates just a week before by the Red Sox. He's always been a reliable arm out of the bullpen, but he was part of the package that got Curt Schilling to Boston, a factor that works in this deal's favor. He did not appear in a game for Pittsburgh.
The other deal, the Williamson one, was a pretty good deal. When Williamson was healthy. In one-and-a-half seasons with Boston, Williamson appeared in 52 games.
5. 2007: Trading Kason Gabbard, Engel Beltre, and David Murphy to the Texas Rangers for Eric Gagne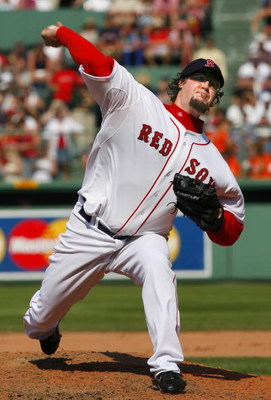 Silverman's ranking: 6.
This deal was terrible. Gabbard was good for a few seasons, and Murphy's a productive player, but the reason why this isn't further up on the list is because of the fact that the Red Sox went on to win the World Series that year.
This deal might have unstabalized Boston, but it didn't hurt the team enough to prevent its eventual World Championship.
4. 2005: Red Sox trade minor leaguers Kenny Perez and Kyle Bono to the Arizona Diamondbacks for Jose Curz Jr.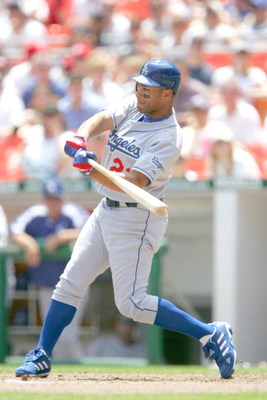 Silverman's ranking: 5.
Cruz does not have a photograph with the Red Sox in Getty Images, showing how little Cruz played with Boston.
This deal went down because the Red Sox were in first place at the deadline and felt like they just needed to add depth for the playoffs. The Red Sox lost in the first round.
Cruz appeared in just four games for the Red Sox. He was designated for assignment in early August, just days after the initial trade with Arizona.
Perez and Bono have never made it to the big leagues.
3. 2009: Red Sox trade Nick Hagadone, Justin Masterson, and Bryan Price to the Cleveland Indians for Victor Martinez; also traded Adam LaRoche to the Atlanta Braves for Casey Kotchman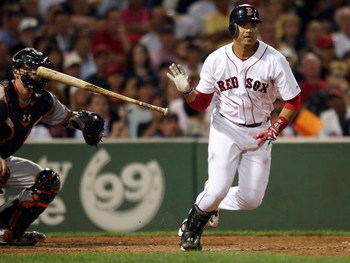 Silverman's ranking: 3.
I love this trade, even if it did include one of my favorite pitchers in Justin Masterson heading to Cleveland.
V-Mart is a better option at catcher than Varitek (sorry, 'Tek fans, but it's true), and Theo made the right choice by trading for him.
But this deal is still yet to have a major impact on the playoffs. We won't know about them until we get there.
The other deal seems to be a draw right now. Kotchman is younger and a better defender, but LaRoche would've been a better bat off the bench.
2. 2004: Traded Nomar Garciaparra to the Chicago Cubs; acquired Doug Mientkiewicz from the Minnesota Twins, Dave Roberts from the Los Angeles Dodgers and Orlando Cabrera from the Montreal Expos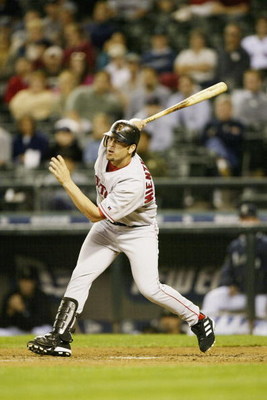 Silverman's ranking: 1.
I know what you're thinking.
"What!? The most important trade in the history of the Red Sox isn't No. 1 on your list?!"
Yeah. That's right. Mientkiewicz, Roberts, and Cabrera's contributions to the 2004 Red Sox were invaluable, but none of them were on Boston by the start of 2005.
Mientkiewicz. He was traded to the Mets for a minor leaguer.
Roberts. He was traded to the San Diego Padres for Jay Payton, who was traded to the Oakland A's for Chad Bradford.
Cabrera. He wasn't re-signed after he was allegedly found doing some less-than-moral things with Kieth Foulke's wife. The team is rumored to have voted whether or not to keep Cabrera, and the team voted to let him go. Due to the adultery, Foulke was never the same pitcher, and that resulted in his ultimate demise from baseball.
1. 2008: Traded Manny Ramirez to the Los Angeles Dodgers and Craig Hansen and Brandon Moss to the Pittsburgh Pirates for Jason Bay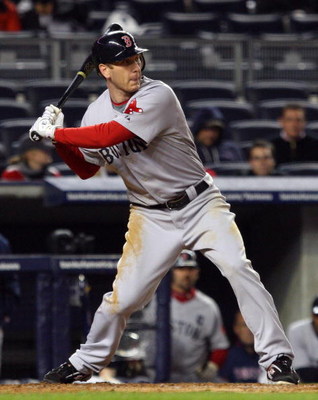 Silverman's ranking: 2.
I know that this deal didn't result in very much postseason success for Boston. But, the deal did get rid of clubhouse cancer Manny Ramirez.
After being rumored to be traded in almost every season he played with the Red Sox, the deal finally went down with just a few months remaining on his contract.
Bay has done nothing but produce for the Red Sox. The deal also got rid of the anemic Craig Hansen, and the barely halfway decent Brandon Moss.
Keep Reading

Boston Red Sox: Like this team?