Fallen From Grace: Former WWE Stars Who Could've Been Legends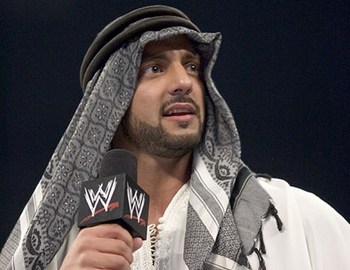 Over the past decade, we have had superstars come into the WWE that in there final years in the company where considered to be the future leaders of this company.
I made this slideshow to represent a few of those people, who I consider, could have become an elite superstar if not for some bad luck. This is not in any particular order.
Enjoy.
Mr. Kennedy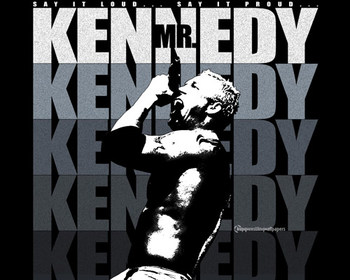 There's no question that Mr. McMahon was high on this man. History shows you that if McMahon likes you, then you will be a success (not including Kozlov).
He's been having problems as of late with creating new superstars who can connect with and draw new fans. This is what Mr. Kennedy did so well.
He is a former United States and MITB winner. He's had plenty of main event pushes coming his way, but nagging injuries kept him from reaching his highest potential.
Maybe he will start over in TNA and become a main eventer over there. Only time will tell .
Muhammad Hassan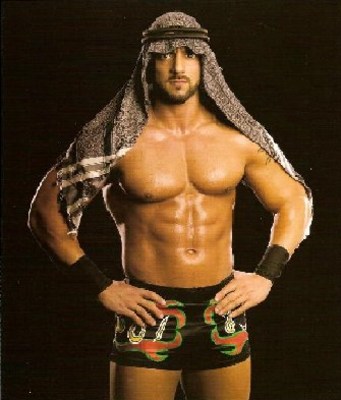 In my opinion, this man was as good a heel as Triple H in his Evoluiton days when he was in the WWE. He garnered heat week after week.
When his theme music hit, you could hear nothing but boos fill that arena. In his brief career, he defeated people such as Shawn Michaels and Batista.
It's a shame that his career was ended the way it did, and whe all know what I'm talking about. Plus he was only 23 when he was released in 2005!
Here's just a small taste of 'The Great Hassan". http://www.youtube.com/watch?v=ko0vutGwzLY
Chris Masters
Now, we all remember what he did to Stevie Richards at the beginning of his career. That was just a little taste of what was to come in the career of the Masterpiece.
We all remember the Masterlock challenge and how popular it was (look up all the people doing it on YouTube). He had the perfect look and the youth to go along with solid ring skills.
He got his first taste of the main event in a WWE Title Submission match against Kurt Angle and John Cena.
In November 2007, he was suspended for the second time for violating WWE's substance abuse policy. He was later released. What will the future hold for Masters now that he has returned?
Bobby Lashley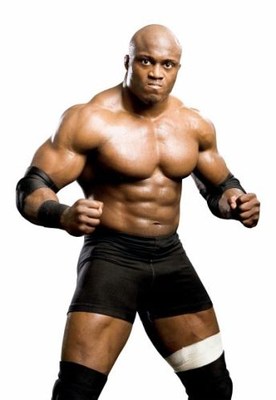 To me, this man had the most intimidating presence when he stepped inside the squared circle since Goldberg. In his second year on Smackdown, he defeated JBL for the United States Championship.
He went on to join Batista in a battle against "King" Booker and his court that resulted in a loss in a Fatal Four Way for the World Heavyweight Title.
Later, he won the ECW Title and was traded to Raw, where he wound up losing to John Cena in a WWE title match at the 2007 Great American Bash.
Then he was "kayfabe" injured in a match against Mr. Kennedy in a match on Raw and later left the WWE for "reasons beyond his control."
What will the future hold for "The Boss" Bobby Lashley as he tries to balance out MMA and TNA?
Simon Dean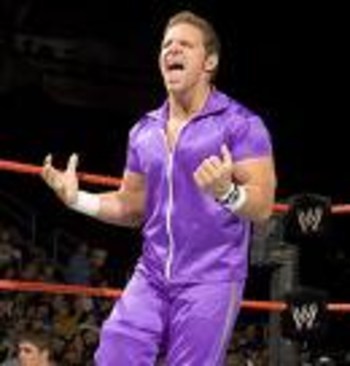 Brock Lesnar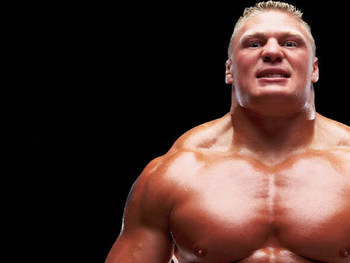 Probably the most successful of the list, Brock Lesnar was truly a sight to behold.
From the beginning he was placed in feuds with the Hardys, Hulk Hogan, and The Rock for cryin' out loud! He went on to defeat The Rock at Summerslam to become the youngest WWE Champion in history (at age 25).
Then he went on to have a feud with The Undertaker in which he defeated him in a Hell In A Cell match.
Then in a title defense against the Big Show, Paul Heyman turned on him and thus his face turn ensued. He went on the win the 2003 Royal Rumble match.
He then began a great feud with Kurt Angle, which culminated at Wrestlemania 19 when he regained the WWE title.
After that feud, he went on to have his last one with Goldberg which culminated in the entire pro wrestling world turning on the both of them when news spread of both of their pending departures from the WWE.
He then went on to become a Hall of Fame NFL player (just kidding). He is now currently the UFC Heavyweight Champion.
Honorable Mentions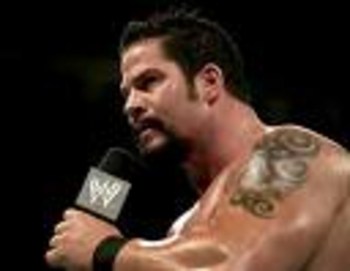 Matt Morgan
Kane (should be multi-time world champ)
Dudley Boyz
Keep Reading