Are You Willing to Lose Brandon Dubinsky?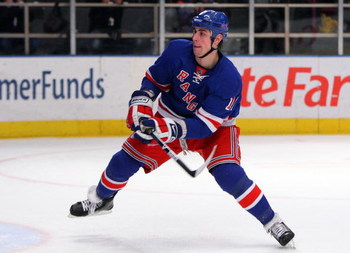 If you are a reader of my columns, you know that I am an avid Brandon Dubinsky fan.
However, if you have been paying any attention, there has been all kinds of talk of Dubinsky being traded.
It seems that Sather hasn't even offered Dubinsky a million a year. That means that Aaron Voros gets paid more than Brandon Dubinsky. That Dubinsky isn't even worth what a 13th forward makes.
Absurd.
So, this leads me to believe that Glen Sather honestly doesn't believe that Dubinsky will be in the Rangers' future as a No. 1 center, something many have projected him as.
Sadly...and this is a few months after I got a Brandon Dubinsky jersey...it seems as if his future is not one in Ranger blue. Here are a few scenarios of Dubinsky being moved that I kinda, sorta would be all right with.
Dubinsky + for Kessel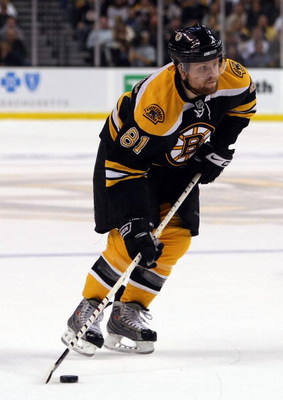 All kinds of discussion of the Rangers pursuing Phil Kessel. Kessel, who scored I believe 36 goals last season, is very available.
He will be out til November, but that doesn't mean Sather won't highly pursue him. He's extremely young, extremely fast, and extremely talented.
Torts could only push him to do even better.
Scoring wise, he'll eclipse Dubinsky, hands down. I could see something along the lines of Dubinsky, McDonagh, Weise and a 1st for Kessel.
The Bruins have around $2 million of cap space, so signing Dubinsky should be no problem. The Rangers have about $4 million... $5 million if the bury Voros...so they just should be able to squeeze Kessel in.
Dubinsky + for Heatley
As we all know the Rangers have had an eye on Heatley, and Heatley seemingly has he eye on the Rangers.
Do we need another scoring winger, after acquiring Enver Lisin, Marian Gaborik, Vinny Prospal, Chris Higgins and Ales Kotalik? That's in addition to Ryan Callahan and Sean Avery. We already have most of our wingers for our first three lines.
If the Rangers want to acquire Heatley, in my opinion, another winger might have to be moved, and salary as well.
Ottawa is not looking to add on a lot of salary, but the Rangers would need to move some. This would be an extremely complicated situation... something along the lines of a three-way deal would need to be made.
I've discussed Columbus' desire for a puck moving defenseman. Maybe the Rangers move Roszival, Dubinsky and 1st (Dubs and a first to Ottawa).
What we get back is Heatley, and Columbus gets Roszival, while giving us back a solid forward prospect?
All maybes, but we get another scoring forward, while Ottawa gets rid of a problem.
Dubinsky + for Marleau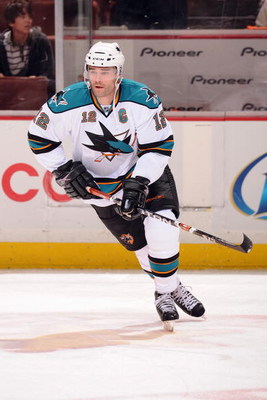 After losing the captaincy, and then helping his team do nothing in the playoffs... again... it's no surprise Marleau's been atop the rumor mill. He's a bona fide No. 1 center, and would be a solid setup man for Gabbs.
He does cost a lot of money however, and San Jose would certainly want something back. But what?
Maybe again, Dubinsky, Roszival, and a first? San Jose just traded away two defenseman, and maybe we could take one of their lowered tiered defenseman in return with Marleau? Marleau and Kent Huskins come back to New York? Maybe...
Keep Reading

New York Rangers: Like this team?