Remember When...Our Superstars Were Hungry?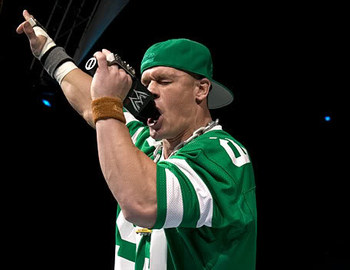 We all see our Superstars today, after years of trying to "Make It." Trying to be unique and entertaining, enough to get noticed, and be elevated to the fast track of the Title Hunt.
Don't worry, most of the slides are not this long.
Perhaps this is one man's opinion, but I feel as though we may love our favorite athletes for those actions/ antics, from their introduction.
Perhaps we associate their old ways of entertaining us, with what we see now. We may attribute that wrestler with more charisma than he once had.
We start with John Cena. Unlike most, I am a Cena fan. But I can't help fondly remembering the days of "Basic Thuganomics." Cena would walk out as a cross between Marky Mark (Funky Bunch days) and Vanilla Ice.
He would free-style about his opponents and talk trash as he laid into each of them verbally, prior to physically. .
Now....Just another Superstar.
JBL
Remember when he FIRST became a millionaire? He changed his image, took on that gimmick.
Remember on HIS way down to the ring, he would act as though he were campaigning?
He would kiss babies, and shake hands?
Then the best part of all...whip out the Purell after shaking those hands....
Edge and Christian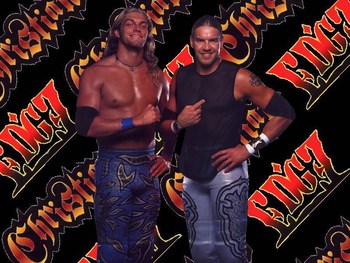 This was by far, the most entertaining tag team in HISTORY!
"For the benefit of those with flash photography..."
The ridicule of opponents, while posing as them and acting out skits where they were afraid of E&C....
Then....The Con-CHAIR-to!
Mark Henry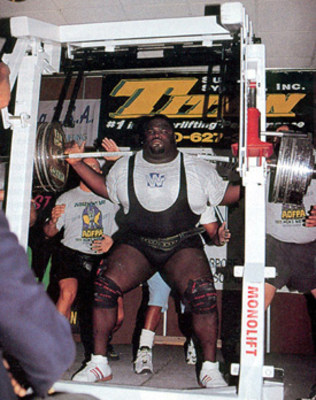 Mark Henry actually started out in the WWE as "Mark Himry" (probably his real name.) He was "Sexual Chocolate."
That is not the cool part I am talking about, though,
When he came back, he was fresh off of the Schwarzeneggar "World's Strongest Man" Competition.
He began performing feats of strength.
For about a year, he carried a hand towel. He would do things like roll up a frying pan.
He would hold put his feet on a car hood and his back against the wall and have (then Test) put it in gear and floor it...
Now he gained some weight and can barely lift the Big Show.
Now the quick list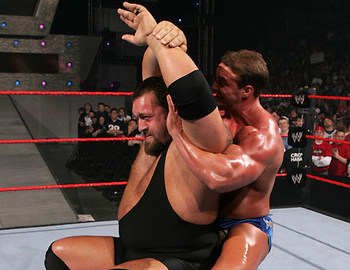 1. Master-lock Challenges
2. Chavo and Eddie used to "Lie, Cheat and Steal!" Also, Lowriders and the chest shake.
3. MVP had the intro and that really cool inflatable entrance as well as pyro.
4. Orton was "The Legend Killer" He used to find a new one each week to disgrace and punt.
5. Edge had the Live sex shows.
6. Cryme Tyme used to steal and sell items....
7. Rey Rey had a hell of a lot more risk and guts and moves.
Now the Hardest one to Admit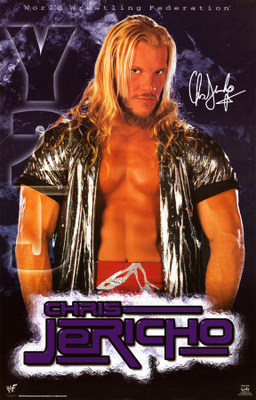 This is my favorite wrestler of all time...But the wrestler in the picture.
I still am entertained on occasion by Jericho, but back in the day.........
The Highlight reel,
RAW IS JERICHO!,
Shut the hell up!
the 5 point entrance
FOZZY (his band who sings his theme song) Performing live!
Constant embarrassing remarks toward his opponents
onslaught of taunting each opponent for weeks at a time.
and the LION TAMER (like the walls of Jericho, but standing and his knee was placed on the back of the opponent's head!)
Maybe it is just me, but when a star is hungry.....well, let's just say that Santino will have to be taken more seriously some day..
In short, It seems that a superstar is more of an individual when rising/ hungry. Then, as they gain popularity, they seem to fit a "Superstar mold." the same 5 moves over and over. They are "Vintage" moves by each star.
Sure they will touch on the days of old every now and then, but nothing like the days of a rising star.
Keep Reading