Bush League: Baseball Under Commissioner Dubya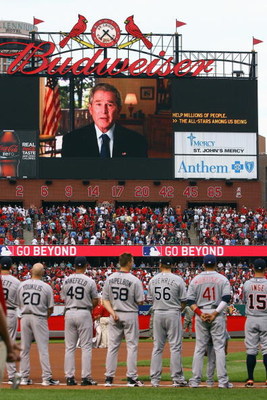 We all know that George W. Bush was the greatest President in American history.
What some have forgotten is that, before he became Governor of Texas, Bush almost earned a job that would have precluded his political career: Commissioner of Major League Baseball.
Here's a look at what would have been the highlights of a baseball era under Commissioner Dubya.
Guantanamo Opens Gates to Steroid Users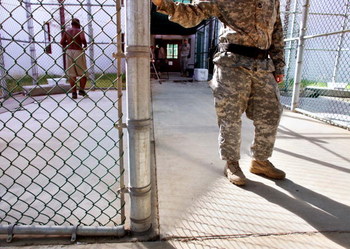 After the Supreme Court's 2001 ruling in MLB v. McGwire that the United States could not jail baseball players who violated the game's drug policies, Bush signed a contract giving him the rights to the Guantanamo Bay Detention Camp to store dopers.
While various reports have surfaced of prisoner abuse in the prison, Bush has said only that "[the prisoners] liked getting injections before, all we're doing is changing what they injected."
Bush Bans Unisex Locker Rooms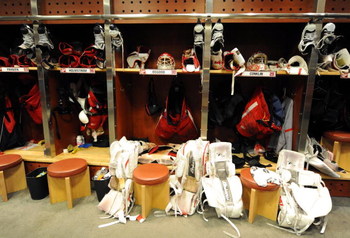 In 2003, Bush banned all unisex locker rooms, changing spaces, and facilities from MLB clubhouses, calling them "habitats that breed immoral behavior."
Owners protested the decision heavily, as the construction of so many individual professional-quality facilities was extremely expensive. In addition, nearly a million seats were removed from stadiums across the league to make room for the clubhouse expansions. Bush dismissed the complaints, saying the owners simply needed to "learn some fiscal responsibility."
MLB Invades Seattle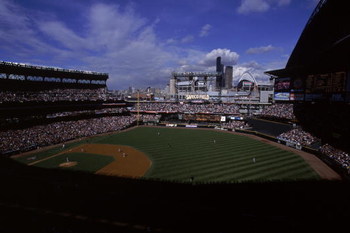 In Spring Training 2000, Bush received intelligence that the Seattle Mariners could compete with his old team, the Texas Rangers, for a spot in the playoffs that year. In response, Bush ordered a full-scale bombing of the Kingdome and the surrounding area.
Unfortunately, the Mariners possessed Weapons of Mass Construction and were able to finish building Safeco Field in time for Opening Day.
Rangers' Players Win 15 Consecutive AL MVP Awards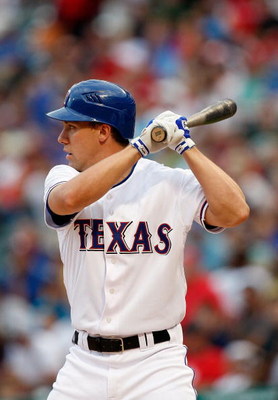 By a unanimous vote of the BBWAA, David Murphy became the 15th-consecutive Ranger to win the AL MVP award in 2008. Murphy's 14 homers and 74 RBIs were the most of any Major League player with the surname "Murphy."
At least one Ranger has been named MVP each year since Bush was installed as Commissioner, including Hank Blalock's surprising NL MVP award in 2006.
Thousands Die in Stadium Flood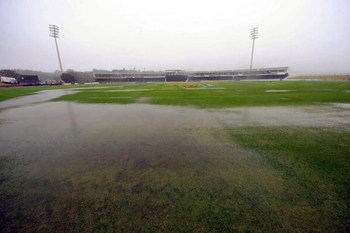 Thirty-two Marlins and Mets players, along with 6,587 fans, drowned when a hurricane flooded Dolphin Stadium in 2005.
Bush received significant scorn for his handling of the situation. He was criticized for his refusal to stop the game ("It's just a little rain," he said) and the lack of preparedness exhibited by the Fan Emergency Medical Assistance team (FEMA).
Bush Delcares Yankees' "Mission Accomplished"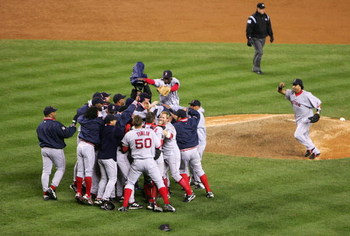 After the Yankees' 19-8 rout of the Red Sox in Game 3 of the 2004 ALCS, Bush held a press conference for longtime Republican Party bigwig, George Steinbrenner.
With the Yankees ahead in the series, 3-0, Bush congratulated his friend on his presumptive victory under a banner reading "Mission Accomplished."
Keep Reading

Texas Rangers: Like this team?