Boom, Boom, Wow: The Pac-10's Finest Cheerleaders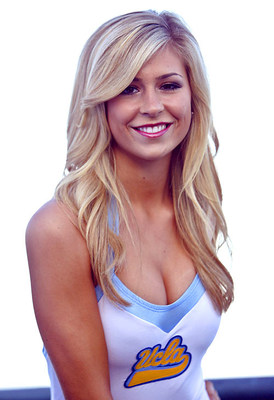 With college football kicking off this weekend, I thought it was time to break down the conference by what really matters in sports: the cheerleaders.
Sure, the players ultimately decide who wins and loses the games, but with cheerleaders—we're all winners!
They cheer on the team and show their support by jumping and kicking and dancing. It's why America is great.
No. 10: Washington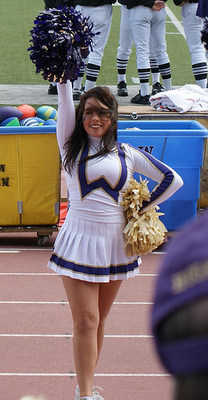 Washington may be the Huskies, but there is nothing husky about these girls. Well, at least not the girls on the top of the pyramid.
These girls brave the cold so they can help their team avoid another winless season this year.
No. 9: Cal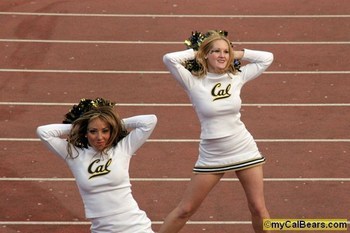 The Cal cheerleaders came out of the gate this year just like their football team: hot. They know how to work a crowd and get everyone fired up, just like the Bears knew how to whup up on Maryland in the season opener.
No. 8: Stanford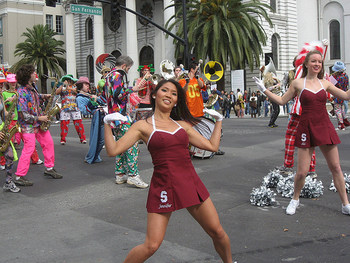 Stanford is known for having some of the smartest students in the Pac-10, but that doesn't mean too much in Mike McD's world.
Luckily for them, their cheerleaders have stepped up to the plate and brought the noise and the heat. I'm digging the apron outfits, and girls that are smart and look like this are always a hit in my book.
No. 7: Washington State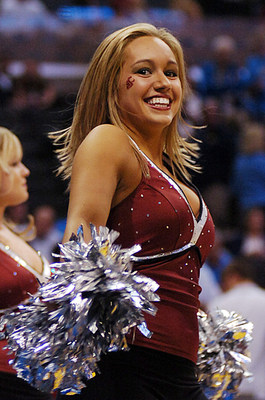 The Washington State cheerleaders never seem to get much appreciation, but I'm here to change that. I mean, just look at this girl. Doesn't she make you want to smile as well?
She may be a Cougar now, but I'm pretty sure she will retain her title when she gets older.
No. 6: Oregon State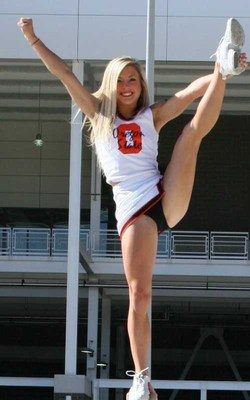 Oregon State cheerleaders are another group that don't get a lot of respect—especially since this picture is floating around the Internet, comparing them to USC cheerleaders.
But as you can see, OSU cheerleaders are not hairy, but they are hot and flexible to boot.
No. 5: Arizona
Arizona has always had some of the most beautiful cheerleaders in college sports. These Wildcats can whip the crowd up into a frenzy like the best of them. Hopefully that enthusiasm can inspire the football team to step up their game.
No. 4: Arizona State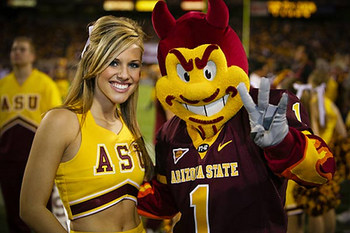 I've mentioned this before, but ASU girls are so beautiful that a couple of guys started a thriving business just by taking pictures of coeds in their dorm rooms. That's how hot the Sun Devils are.
Like the mascot standing next to the cheerleader, I start thinking devilish thoughts when I see them too.
No. 3: USC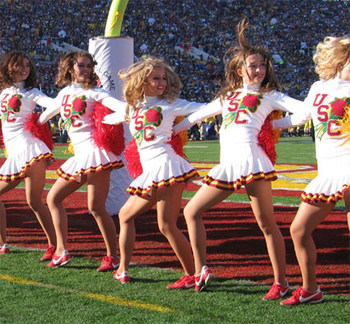 This is a testament to how hot the cheerleaders of the Pac-10 are that USC can fall to No.3. Really, it could be a three-way tie for first, but since I hate ties, I had to bite the bullet and drop the Trojans a couple spots.
I love the sweaters, love the Song Girls. Even at a USC game, with tons of potential pros on that team, it's hard to keep your eyes on the field of play.
No. 2: Oregon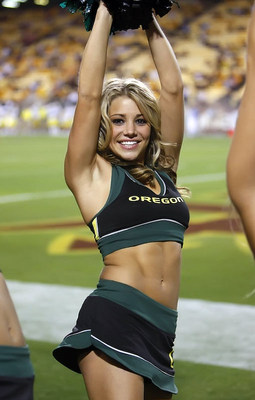 Oregon cheerleader Amanda (yes, I found out her name) is a Mike McD favorite. She is just amazingly beautiful and has taken Oregon to the top of my last cheerleader rankings, but the Ducks didn't quite make it to the top this time.
Even after Amanda threatened to punch me in the face, I still couldn't do it. What is it about Oregon people and punching?
No. 1: UCLA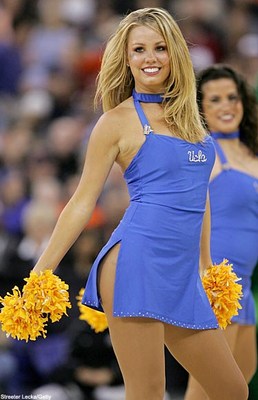 To make up for my mistake of leaving UCLA out of my cheerleader rankings completely last time, I have them at the top of the Pac-10, which is a pretty nice place to be.
Whether they are wearing basketball jerseys and nothing else for the basketball games, or outfits like this for football, it doesn't matter. They could be wearing trash bags and would still have a good claim for the top spot.
The Bruins should celebrate this now, because it's going to take a lot for their football team to be at the top of any football rankings this year.
Keep Reading