NBA Junior High: Lessons Learned This OffSeason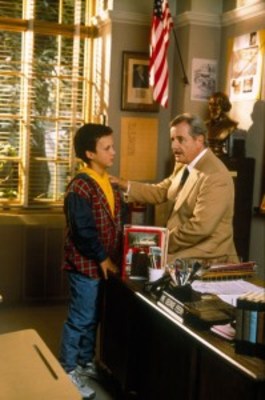 Get the stacks of paper out! Sharpen the pencils! Pack your lunch bag!
It has arrived.
September is here and, as much as we hate it, we cannot sleep until it ends. For most of us school has either arrived or approaching, so I decided to begin the year with a little flavor.
As a little introduction to a new school year and the conclusion of an interesting NBA offseason, I have gathered all of the lessons learned from this past break.
Get your notebooks out. Class is in session.
Prince of Spain, Ricky Rubio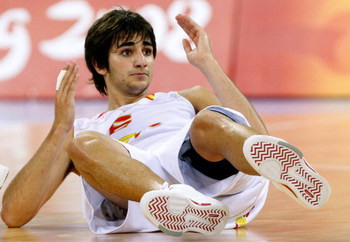 Man, has this teenager needed the most attention or what?
Ricky Rubio has been the thorn in the side of David Kahn this off-season. Not only has it taken almost two months to fix his problem in Europe, but it has left the NBA Rubio-less for at least another two seasons.
There is no doubt that this youngster is talented. He brings a different stereotype to the league. Rubio brings a stereotype that is based on pure basketball IQ, without the muscle and height.
Like many, I was very stoked seeing how this kid would fare in the NBA. Be that as it may, NBA fans will have to settle watching Rubio play in Barcelona, but as Rubio has stated before, his "...objective has always been the NBA."
Shaq Isn't Afraid of the Cold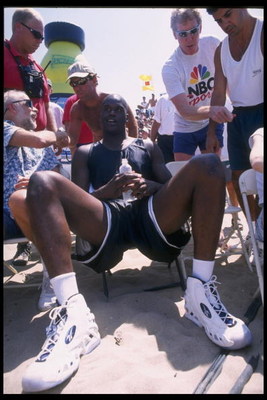 The next "Shaq Vs." episode should include Shaq versus the cold.
It is not hard to hide that Shaquille O'Neal loves the sun. In fact, the last four teams he has played for were located in warm climates (Orlando, Los Angeles, Miami, and Phoenix).
Not only is it a surprise, but it is also a lesson we all need to learn. Shaq's move to Cleveland does not only exemplify courage and sacrifice, but also shows that Shaq is willing to do anything for another ring.
Willing to surrender 90-degree weather to help a team in need is a lesson that should be taught more often.
From Zero to Hero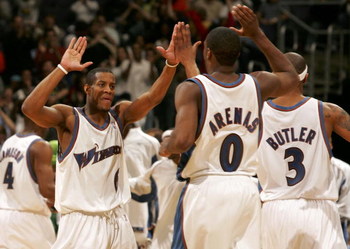 In the NBA, everyone gets second chances.
If you are a coach who has been fired from a team, you can go to another team or take up broadcasting. If you are a player who suffered a year-ending injury, you look forward to helping your team out the next year or look forward to starting with a new team.
For Washington Wizard's guard Gilbert Arenas, it is redemption time. Numerous critics have counted him out (including myself) and have considered him done with basketball.
However, the talks that have accumulated from Wizard sources have proclaimed Arenas to be in tip-top form; "the best he has ever looked!"
This could very well propel the Wizards back into the playoff picture this season.
Injection of Experience
This offseason, we have seen many teams pile the experience on their plates. I don't mean a few carrots and peas. I mean the large turkey leg, with the mashed potatoes and the corn on the cob: Just the way momma cooks it.
Experience seems to be the new thing these days. The "If you don't have it, you're screwed" mentality has spread like swine flu this summer.
You've got Vinsanity heading south to Orlando, Ron Ron jumping to Los Angeles, Shaq leaping (well, standing on his tiptoes) to Ohio, 'Sheed packing up for Boston, and Joe Smith running to Atlanta.
Yes, you heard me. Joe Smith running to Atlanta!
All in all, this season will be interesting to watch with all of these players changing scenery.
Unwanted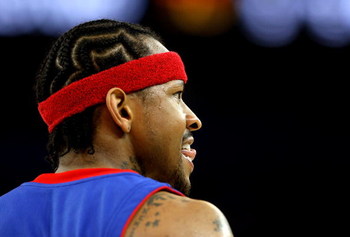 Making the headlines and causing problems.
For these few players, the offseason has not supplied the goods.
The offers do not seem to entice them and the locations seem to be a let-down. But, as we all have learned in our life, patience is a virtue.
Allen Iverson, David Lee, Nate Robinson. The knock will come; all you have to do is be kind enough to open the door.
Where's Q-Rich?
This guy makes searching for Waldo look easy.
Over the past two months, Quentin Richardson has not been able to settle down. Like a hot potato, he has been thrown from one team to another.
He is a solid role player who will provide shooting power from close and long range. He should fit well in Miami.
I just hope that Quentin Richardson breaks out for a solid season so that Memphis, Minnesota, New York, and Los Angeles are forced to bite their tongues.
The Elite Get Elite-r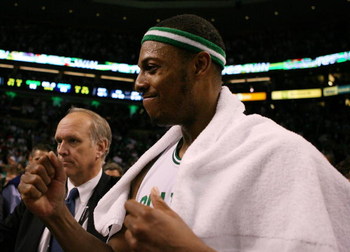 San Antonio. Boston. Los Angeles. Cleveland
Do not expect these teams to slip down the standings.
They'll stay put.
Keep Reading

Cleveland Cavaliers: Like this team?