Blazer Chronicles' Double-Breasted College Football Week One Preview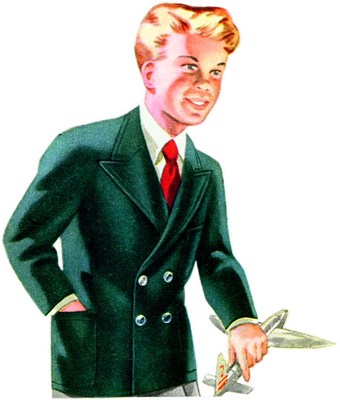 Welcome to the Blazer Chronicles' weekly College Football prediction preview. This column will give you the top games each week and will rank them as only the Blazer Chronicles can.
One Button Game-A game that most would never watch or care about, but the Blazer Chronicles lets you know why you should or maybe just tells you why it's such a lousy game.
Two Button Game-This isn't the best game to watch, but once you read the preview, it's one you won't be able to turn away from.
Three Button Game-The matchups in this game will be very intriguing and very interesting. A game you'd love to watch if your favorite team has a bye week.
Four Button Game-A high profile game that means a lot, but just isn't good enough to be considered the best.
Double Breasted Game of the Week-This is the game that everyone is talking about and with reason. The Blazer Chronicles breaks it down and makes sure you've got the right tie to go with it.
One Button Game: Lousiana Tech at Auburn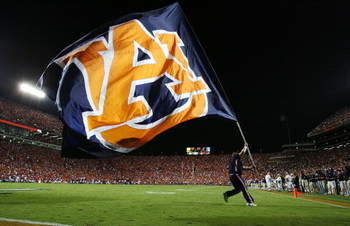 Gene Chizik begins his era on the Plains this Saturday at 7 p.m. Eastern on ESPNU.
That's the good news.
Gene Chizik may very well lose the first game of his Auburn coaching era by 10 p.m. Eastern on Saturday.
That's the bad news.
Five returning starters on La Tech's offensive line will lead the way for senior running back Daniel Porter who should carry a heavy load Saturday night.
On defense, La Tech has one of the WAC conference's best in 6'2" 300 pound DT D'Anthony "Boo" Smith. It's a good thing, because their secondary isn't good.
That doesn't matter though, the Tigers can't throw the ball either.
La Tech's head coach probably knows more about the SEC and the Tigers than Chizik. Derek Dooley is certainly no stranger to the SEC.
His father was longtime Georgia coach Vince Dooley and Derek Dooley was also a five-year assistant coach at LSU, where he boasted the nation's top recruiting class in 2003 as LSU's recruiting coordinator.
Auburn couldn't do much right on offense in 2008 which ranked 110th in the NCAA at 17.3 points per game.
So, to fix that they fired Tommy Tuberville, one of the winningest coaches in the SEC and hired Gene Chizik...
The Tigers should win, and they better win, but don't be surprised if they don't.
Two Button Game: Nevada at Notre Dame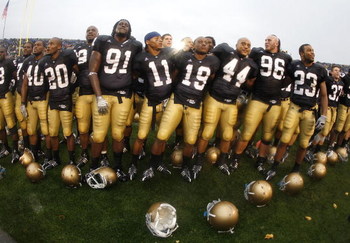 Notre Dame has 15 losses in the previous two seasons which is the most in any two-year span in team history.
Notre Dame and its fans think that a big season is on the horizon. They certainly have the schedule for it.
The problem is, Notre Dame might just be looking past Nevada and toward that week 2 matchup with Michigan.
Nevada is very well coached (better than Notre Dame is) by Chris Ault. They run an unconventional "pistol" package on offense and they are disciplined and methodical.
If Nevada goes up, or even keeps it close till late in the game, the Irish will tighten up faster that Weis' waistband on Thanksgiving.
Irish eyes won't be smiling on the sweatshirt wearing Weis after this season, and this game just could be the proverbial "beginning of the end".
Three Button Game: Miami at Florida St.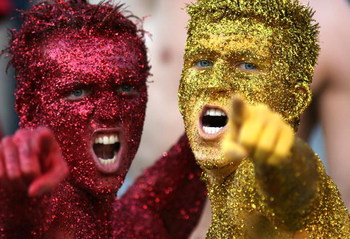 In one of College Football's biggest rivalries, expectations are high on both sides as the Hurricanes and the Seminoles both look to change trends when they battle each other Monday night at 8 p.m. Eastern on ESPN.
The records of these two teams the previous three seasons are not impressive.
Miami 19-19
Florida St. 23-16
Bobby Bowden is probably at the point that he needs to retire. Randy Shannon needs a big season to show the few boosters that still care about Miami football, that he CAN be the MAN.
This game has lost some of its luster, but it's still one of those games you can't turn away from, even if fans of both teams evidently can.
Two weeks ago, a strange sight appeared on FSU's athletics Web site. The school announced single-game tickets for the Miami game were available.
In fact, there were reportedly 15,000 seats available. Miami did not sell its 10,000-ticket allotment, nor did FSU fans sell out on season tickets, creating a giant dearth of available seats.
FSU was trying to offer a three-game season ticket package with the Miami game as part of the mix. Even Tallahassee hotels tried to help by waiving the normal two-night minimum stay.
Last year, the Seminoles won behind a very balanced attack from QB Christian Ponder who ran for 144 yards and threw for 159 in the 41-39 win.
The Miami D should be improved. The linebackers are strong, and the D-Line should be deep enough to make some stops. The secondary needs to get nasty.
Miami leads the series 30-23
They'll make it 31.
Four Button Game: Georgia at Oklahoma St.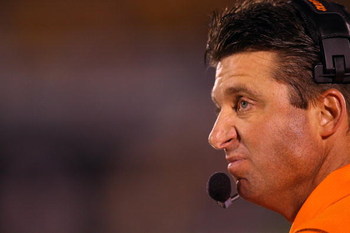 Georgia is 34-3 vs non-conference opponents under Mark Richt.
Oklahoma St has it's highest preseason ranking in school history. (9th)
Know what that means don't you? Something has got to give.
Lets see, would that be an offense with 3,191 yards rushing and 3,149 passing in 2008. With each of the top playmakers returning at all the skill positions in 2009?
Or would it be a team replacing the number one draft pick with a fifth year senior that is just now reaching the field, and an All SEC running back with a redshirt freshman that doesn't know what contact feels like?
Yeah, thought you'd see it my way.
Oklahoma St will have thier way all day (ABC 3:30 Eastern), and take delight all night.
This game might very well get nasty. The two teams have already decided not to take part in the pregame handshake suggested by the NCAA and AFCA.
Double Breasted Game of Week: Alabama v Virginia Tech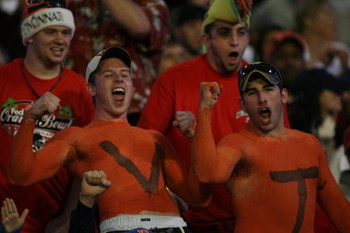 Virginia Tech is 0-20 away from home against Top 5 teams.
Alabama is coached by probably the most over-rated coach in America.
In 13 College Season, Nick Saban has never had back to back ten win seasons, and infact, has only reached ten wins three times(even two years in the NFL where he coached 16 games, he couldn't win 10).
Last season Alabama skated through the SEC to a 12-0 record, lost to eventual National Champion Florida and then got spanked by Utah, and then got spanked by Utah....No, that didn't happen twice, and I didn't have a typo, I just LOVE typing that.
Virginia Tech lost top TB Darren Evans, but that just means they need to lean on super talented Tyrod Taylor at QB.
The MVP for Tech though.....Bud Foster. One of the best Assistant Coaches in football and the Hokies D Coordinator. First time starters do not generally fare well against him. Greg McElroy will not have a good night.
Javier Arenas might be able to keep Alabama in it, but he will have to do it against one of the strongest special teams units in college football.
Tech wins going away.
Keep Reading