Show Me the Honeys: The 10 Hottest Women in Football Movie History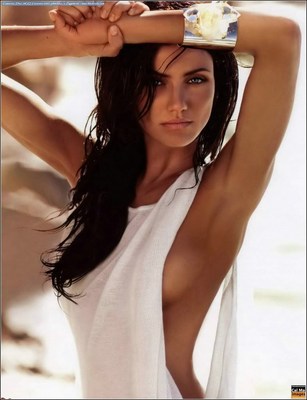 I love football season. One thing that I keep noticing are all of the amazing women in those movies.
They may span a few decades, but no matter what era you're in, hot is hot. Here are the 10 Hottest Women in Football Movie History.
Amy Smart - Varsity Blues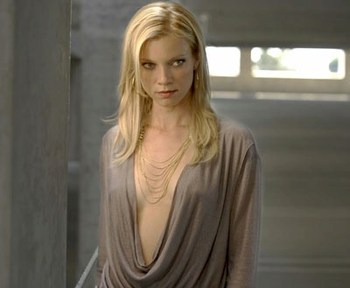 Sure, Ali Larter gets all the credit in this movie for her famous whipped cream bikini, but Amy Smart is the one who really does it for me.
As Mox's girlfriend, she shows that she can do the sweet and innocent act to a T, but as you can see from the picture, she can also move seamlessly into smoldering.
Anitra Ford - The Longest Yard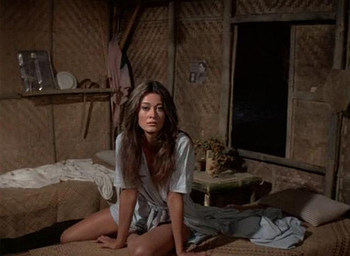 Before Courtney Cox and her boobs took on the role of Paul Crewe's bitchy girlfriend in the vastly inferior remake of The Longest Yard, Anitra Ford had already made it her own in the original.
She was smoking hot, but apparently was mean enough that when Burt Reynolds slaps her at the beginning of the movie, we can still root for him in the end. That's the mark of a good bad girl.
Brooke Langton - The Replacements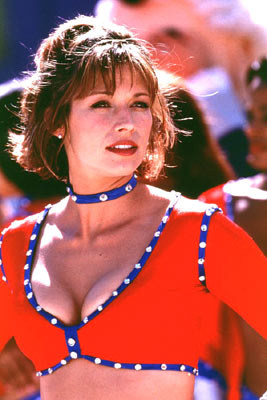 Brooke Langton plays one of the greatest sports movie characters ever. She's super hot, sassy, a cheerleader, and she just so happens to know all about football.
Pain heals, chicks dig scars, glory lasts forever.
You may scoff at Keanu Reeves' inspirational speech, but he got Brooke, so he must know something about what chicks dig.
Cameron Diaz - Any Given Sunday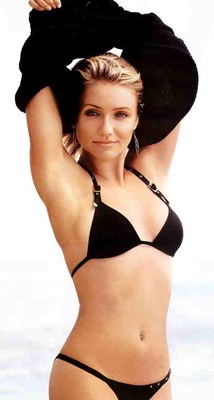 It's a testament to Cameron Diaz's hotness that I still want to see her at the end of Any Given Sunday. She is the cutthroat team owner who meddles too much with the team and is constantly a pain in the ass.
She's like a really, really hot Jerry Jones.
Elizabeth Banks - Invincible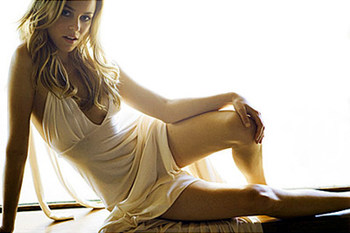 Banks plays the girlfriend of the legendary Vince Papal in the film Invincible. Papal is a bartender who ends up making the Philadelphia Eagles after an open tryout.
Honestly, if I could get Elizabeth Banks, I'd feel like I could do pretty much anything as well. Make the Eagles, cure cancer, whatever.
Kristy Swanson - The Program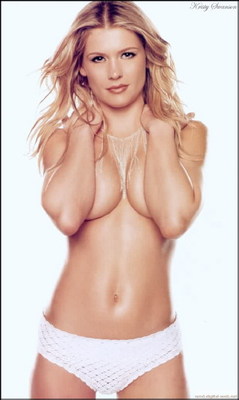 Again, I'm going with the underdog here. Halle Berry gets all the attention for her role in the movie because she's Halle Berry, but Kristy Swanson as the tennis player who wins the heart of the quarterback was much hotter to me when I first saw this movie.
She definitely looks like she could fit in with Anna Kournikova and Maria Sharapova, doesn't she? Hell, Swanson could fit in with just about any group of hot women.
Kathy Ireland - Necessary Roughness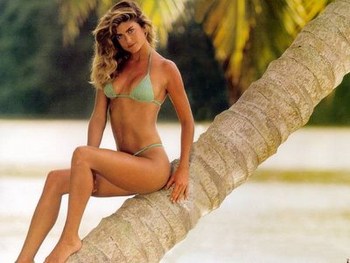 Normally all of the hot women in sports movies are cheerleaders or girlfriends or femme fatales, but Kathy Ireland broke barriers when she became the sexiest member of the actual football team.
In Necessary Roughness, Ireland played the kicker. While it may not have been a hard-hitting role, I'm confident that I would let her tackle me any day.
Julie Christie - Heaven Can Wait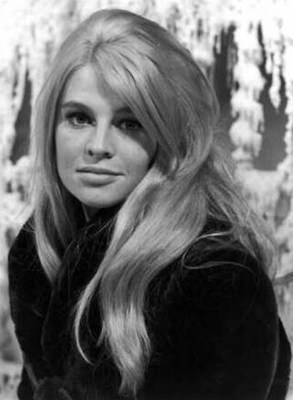 In Heaven Can Wait, Julie Christie plays the woman that Warren Beatty falls in love with. In the film, her character is an environmental justice activist (read: hippie).
You know she was hot because at the end of the movie she managed to catch the eye of the Super Bowl-winning quarterback. I don't know if you've paid any attention to my other slideshows, but those guys don't necessarily go for uggos.
Kelly Preston - Jerry Maguire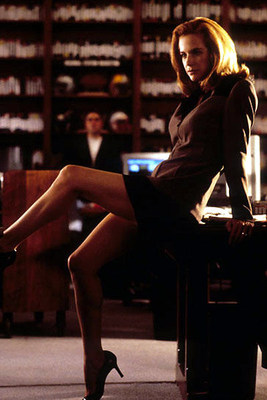 Kelly Preston plays Tom Cruise's fiancee in Jerry Maguire and is a complete and utter biotch the entire time, but I can't muster up the hate for her because she is so fine.
Tom may have had Renee Zellweger at hello, but Kelly Preston had me at her sex scene with Cruise.
Lea Thompson - All The Right Moves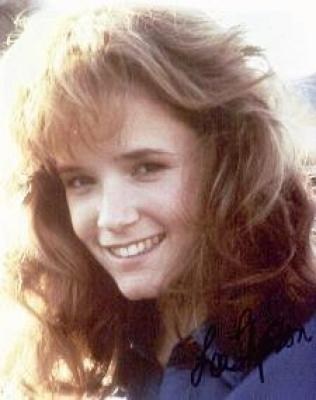 Man, there is just something about women and sex scenes in Tom Cruise movies about football. It's hard to imagine that there would be more than one, but Lea Thompson went ahead and got naked for us in All The Right Moves.
She can definitely play the girl next door and had plenty of young men going nuts over her when she was in her prime. You know, before she played Caroline in the City and had a bunch of gay men going nuts over her.
Keep Reading