Recapping the Waiver Trades After the Trade Deadline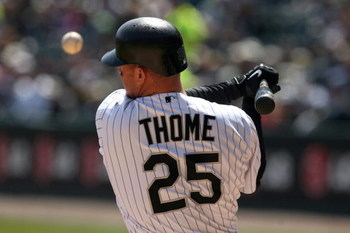 This is a continuation of my article published one month ago, entitled "Recapping the Trades of the 2009 MLB Season." (link here: http://bleacherreport.com/articles/228142-recapping-the-trades-of-the-2009-regular-season)
The article gave analysis and opinions about all the non-waiver trades that went down before July 31.
This article is about all the waiver deals that went down before the waiver deadline of Sept. 1.
There are the blockbuster waiver deals, like Scott Kazmir to the Angels or Billy Wagner to the Red Sox, or the ones you might've missed, like Aubrey Huff to the Tigers or Jon Garland to the Dodgers.
This article is in chronological order, and if I missed any trades, leave me a comment and I'll add the deal.
San Diego Padres trade Chad Gaudin to the New York Yankees for cash considerations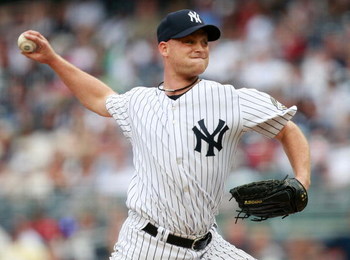 Date: Aug. 6, 2009.
Analysis: The Yankees found their fifth starter in Gaudin. He's 1-0 with a 3.21 ERA in five games (with just one start).
Combined with San Diego and New York this season, Gaudin is 5-10 with a 4.90 ERA with a WHIP of 1.54 and an opponents' batting average of .258.
Verdict: The Yankees win this deal, as Gaudin's been pretty good with the Yankees thos season.
Washington Nationals trade Anderson Hernandez to the New York Mets for minor leaguer Greg Veloz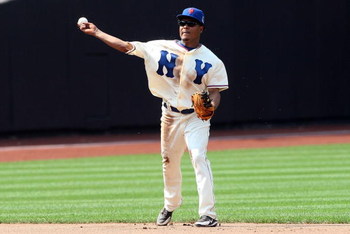 Date: Aug. 6, 2009.
Analysis: The Mets re-acquire Hernandez; they had the 26-year-old infielder from 2005 to 2007.
Hernandez is virtually up in the majors to fill the role of Jose Reyes, and to try to make the 2010 Mets roster as a backup infielder.
Veloz has subpar power, and walks very little. Scout are also unconvinced that Veloz can hit at the Major League level.
Verdict: Unless Veloz can figure something out, or Hernandez becomes a valuble player for the Mets, this deal will be a draw.
Chicago White Sox trade Norris Hopper and Daryle Ward to the Nationals for cash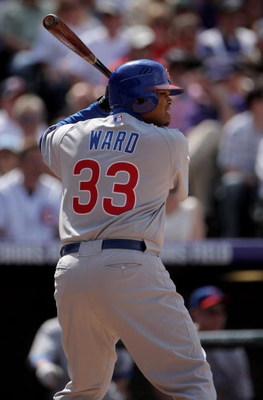 Date: Aug. 6, 2009.
Analysis: Ward and Hopper should provide more outfield depth on a team full of outfielders.
Neither Ward nor Hopper will start much, but they'll likely be pinch hitters, pinch runners and defensive substitutions.
Verdict: Nothing spectacular, but the Nationals win this trade as they get actual players.
Baltimore Orioles trade Gregg Zaun to the Tampa Bay Rays for minor leaguer Ryan Hughes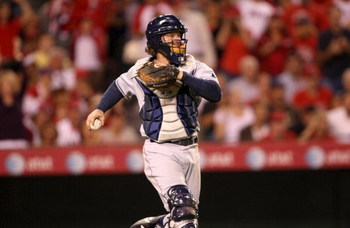 Date: Aug. 7, 2009.
Analysis: The Rays add veteran leadership with Zaun, who should help off the bench down the stretch for Tampa Bay.
Zaun already proved his worth, as he hit a pinch-hit grand slam on Aug. 16.
Hughes will be another good minor leaguer to help add depth to the Orioles minor league system.
Verdict: Rays win this deal, as they get good veteran presence with Zaun.
Cleveland Indians trade Carl Pavano to Minnesota Twins for minor leaguer Yohan Pino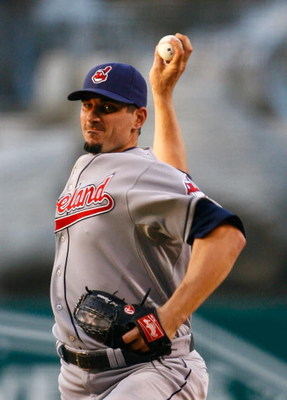 Date: Aug. 7, 2009.
Analysis: Pavano is probably just with the Twins to finish out the season, before Minnesota sends him packing. I doubt that the Twins see anything of value in Pavano.
The Indians were able to get something of substance, as they get minor league pitcher Yohan Pino, who went a combined 7-3 with a 3.03 ERA between AA and AAA.
Verdict: Indians win this trade, as Pino looks like a pretty good pitcher.
White Sox claim Alex Rios off waivers from Toronto Blue Jays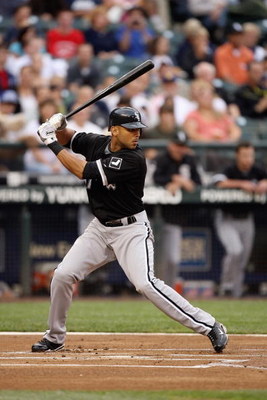 Date: Aug. 10, 2009.
Analysis: The Blue Jays wanted to dump salary, and they did with this deal. Rios was owed almost $60 million over the remainder of his contract.
The White Sox didn't have to give up anything to get Rios, except a ton of cash.
Verdict: Actually, the Blue Jays win this trade. They clear up so much money, that they now have enough spending money to go out and sign two or three good free agents this off-season.
Orioles trade Aubrey Huff to Detroit Tigers for minor leaguer Brett Jacobson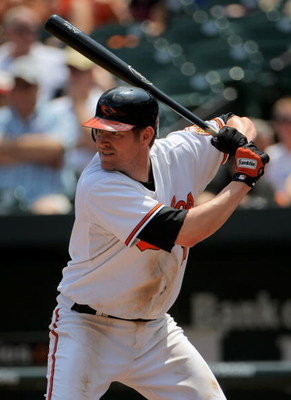 Date: Aug. 18, 2009.
Analysis: The Tigers add some pop for the stretch run with Huff. The Orioles are able to add another piece for their 2017 World Series run.
Jacobson is a pitcher currently in Class-A. Huff is hitting .241 with 13 home runs, 73 RBI, an OBP of .309 and a slugging percentage of .384 for an OPS of .693.
Verdict: Hard to tell right now. Huff has been struggling with Detroit, and I know close to nothing about Jacobson. Right now, it's a draw.
Houston Astros trade Ivan Rodriguez to the Texas Rangers for minor leaguer Matt Nevarez and two players to be named later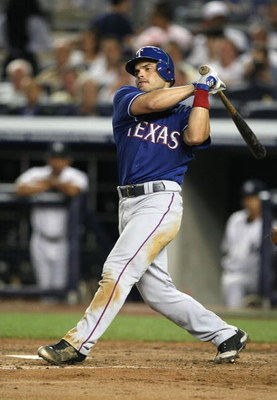 Date: Aug. 18, 2009.
Analysis: The Rangers bring back an old friend in the form of Rodriguez, who will hopefully be a mentor the Rangers young catchers, such as Jarrod Saltalamacchia, Taylor Teagarden, and Max Ramirez.
Nevarez, however, is a decent young pitcher who could be a No. 3 or No. 2 starter for the Astros sometime in the future.
Verdict: The Rangers win this trade, because of the potential dividends that Rodriguez provides to the club's younger catchers.
Boston Red Sox trade Chris Carter and a player to be named later to the Mets for Billy Wagner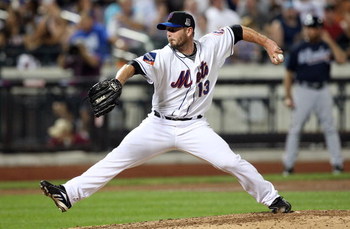 Date: Aug. 25, 2009.
Analysis: This deal almost didn't happen. The Red Sox were finally able to negotiate a way to bring Wagner to Fenway.
While most people think of this as an Eric Gagne redux, in Wagner's first appearance with Boston, Wagner struck out the side.
Carter will be a career backup at best. He could provide another option at first for the Mets, or maybe he'll be starting in AAA in 2010. Who knows. I'm just glad Carter's off the Red Sox 40-man roster.
Verdict: Red Sox win this trade. I'm surprised it didn't take more to pry Wagner away from the Mets, but apparently the Mets just want to dump his contract.
Rays trade Scott Kazmir to the Los Angeles Angels of Anaheim for minor leaguers Alex Torres and Matt Sweeney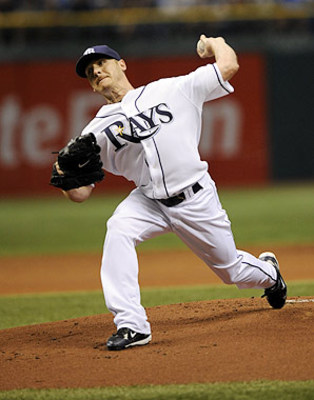 Date: Aug. 28, 2009.
Analysis: Probably the biggest deal of the waiver trade period, the LA Angels acquired ace pitcher, 25-year-old Scott Kazmir from Tampa Bay for two mid-level minor leaguers.
Kazmir has been having a down season, going 8-7 with a 5.92 ERA and a WHIP of 1.54 with an opponents batting average of .273.
Kazmir, however, should help the Angels down the stretch and in the playoffs.
Verdict: If Kazmir is successful down the stretch for Anaheim, the Angels will win this trade.
Baltimore Orioles trade Joey Gathright to the Red Sox for a player to be named later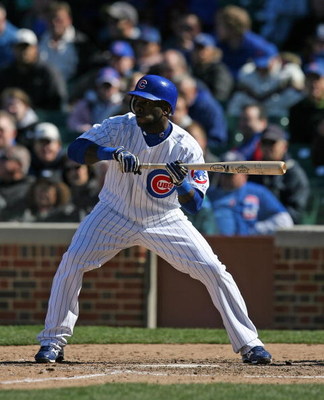 Date: Aug. 29, 2009.
The Red Sox add a speedster off the bench for the stretch run. This is Gathright's third team this season, as he's played with the Cubs and Orioles this season.
Verdict: Red Sox win, as they get a Dave Roberts-esque player.
Los Angeles Dodgers trade minor leaguer Luis Garcia to the Nationals for Ronnie Belliard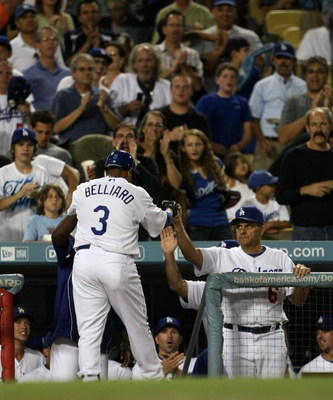 Date: Aug. 30, 2009.
Analysis: The Dodgers add another infield piece with Belliard, who should help them down the stretch.
The Nationals add another good minor leaguer in Garcia, as they're planning for the future.
Verdict: While Belliard might just be a rent-a-player, Garcia is 22 and could be a future closer. As of right now, it's a draw between the NL's best and worst teams.
White Sox trade Jose Contreras to Colorado Rockies for minor leaguer Brandon Hynick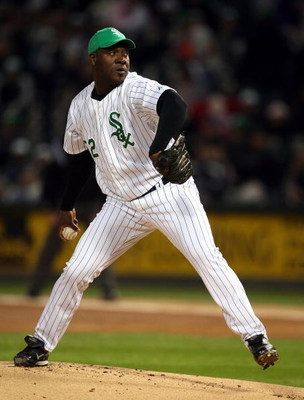 Date: Aug. 31, 2009.
Analysis: Hynick was a top pitching prospect for the Rox, while Contreras isn't getting any younger. The White Sox also dump Contreras' salary.
Conteras should help the Rockies down the stretch, but Hynick could help the Sox in the long run.
Verdict: Right now, the White Sox win the deal. They get a good young pitcher and dump some salary.
However, if Conteras is good down the stretch for Colorado, and helps them to a playoff spot, then it will be the Rockies who win this deal.
Arizona Diamondbacks trade Jon Garland to the Dodgers for a player to be named later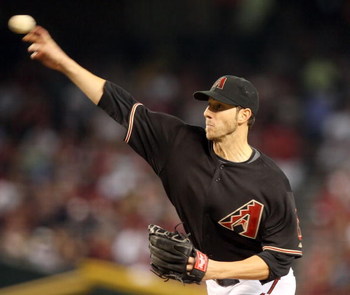 Date: Aug. 31, 2009.
Analysis: Garland, who was also rumored to be headed to the Yankees, Rockies or Red Sox, will help solidify the Dodgers rotation, and should help in the playoffs for Los Angeles.
Verdict: The Dodgers definitely win, as they get a good pitcher to help them down the stretch.
Yankees acquire Freddy Guzman from the Orioles for a player to be named later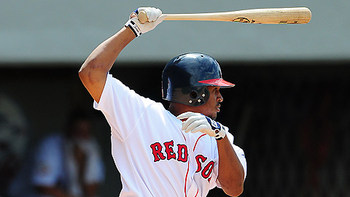 Date: Aug. 31, 2009.
Analysis: Guzman should be a warm body on the Yankees bench down the stretch, and should see a modest amount of time.
The Orioles will either receive cash considerations or a PTBNL.
Verdict: The Yankees win. They actually know who they're getting in this deal.
Dodgers traded a player to be named later to the White Sox for Jim Thome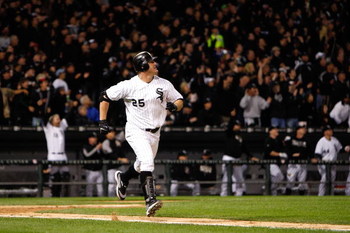 Date: Aug. 31, 2009.
Analysis: Thome has a chance to win his first ring with Los Angeles, as he's pretty much done everything else that's possible in an MLB first baseman's career.
Thome should definitely help down the stretch for LA, as he provides more power to any already extraordinarily powerful lineup.
Verdict: Dodgers win the deal. Thome might not be the best first baseman defensively, but he's an amazing player offensively.
Keep Reading