September Call-Ups: Washington Nationals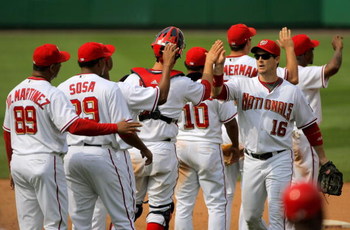 Ah, September. When teams out of the race begin playing guys who you've never heard of. Who were playing in AA last week. Who probably are one or two years away from being up in the majors full-time.
If you think I've missed anyone, leave me a comment.
This article is in no particular order. All players are from a list published on NatsFarm.com
C-Jesus Flores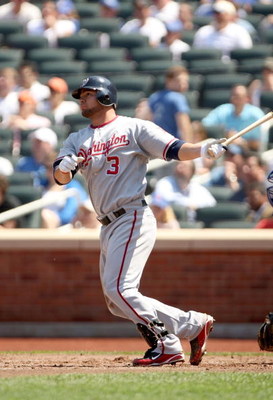 Flores is currently on the 15-day disabled list. Flores has played in just 26 games for the Nationals this season, hitting .311 or 28 for 90. He had four home runs and 15 RBI before he stopped playing.
C-Luke Montz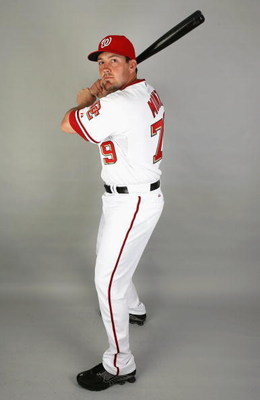 Montz is one of the Nationals top prospects. Montz is currently with AA Harrisburg of the Eastern League.
With Harrisburg, Montz has been hitting just .183 with Harrisburg and .172 with AAA Syracuse. He has eight home runs overall in the minors this season.
SS-Ian Desmond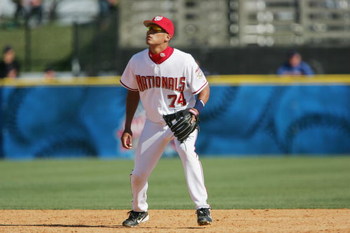 Desmond is another top prospect for the Nationals, and is currently with AAA Syracuse.
Desmond was hitting .306 in 42 games with Harrisburg, and Desmond has been hitting .338 in 43 games since being called up to Syracuse.
Desmond could end up being a starter with the Nationals in as little as two seasons.
OF-Justin Maxwell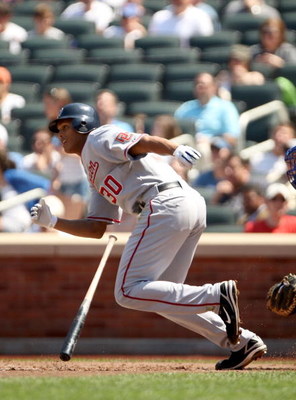 Maxwell played 13 games up in Washington this season, getting three hits i 24 at bats, for an average of .125.
Maxwell has spent most of 2009 in AAA Syracuse, with an average of .245, with 13 home runs and 42 RBI.
P-Ross Detwiler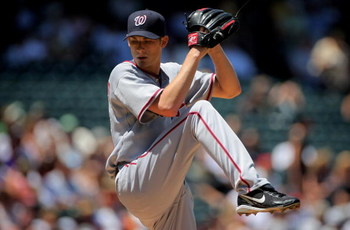 Detwiler is the potential future of the Nationals on the mound.
He went 0-3 with a 2.96 ERA in Harrisburg this year, before being called up to Syracuse where he went 2-2 with a 2.97 ERA.
Detwiler, however, was less successful in the MLB. He went 0-5 with a 6.40 ERA.
However, Detwiler remains one of the Nationals best prospects and should be an excellent starter down the road.
P-Shairon Martis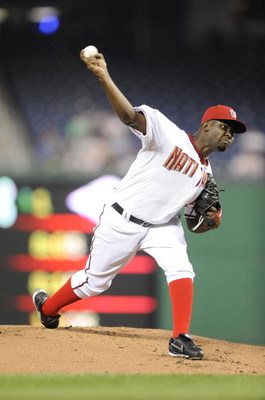 Martis is yet another good, young pitcher for Washington. Martis has gone 3-4 in Syracuse with a 5.43 ERA. When he was called up to the Nationals, he went 5-3 with a 5.25 ERA.
Martis. Zimmermann. Detwiler. Names of pitchers to be reckoned with in the future.
P-Luis Atilano
Atilano has played for both Harrisburg and Syracuse in 2009. He went 7-8 with a 4.16 ERA and a 1.48 WHIP in Harrisburg.
Atilano pitched spectacularly in Syracuse, going 2-0 with a 2.45 ERA and a WHIP of 1.09.
Atilano should be in the majors full time by 2011.
P-Marco Estrada
Estrada is yet another good young pitcher that the Nationals have down in the minor leagues.
Down in Syracuse, Estrada went 8-4 with a 3.56 ERA with a WHIP of 1.21.
Estrada can also work out of the bullpen, leaving his future exceptionally bright with Washington.
P-Colin Balester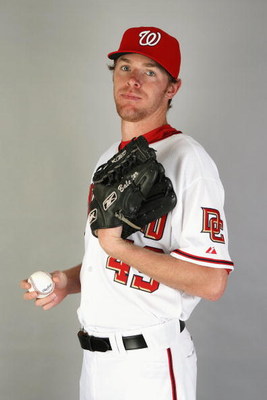 Balester is another good, potentially great, pitcher in the Nationals' system. This season in the majors, Balester went 1-4 with a 6.82 ERA and a WHIP of 1.58. When Balester was with Syracuse, he went 7-9 for a 4.35 ERA with a WHIP of 1.52.
P-Matt Chico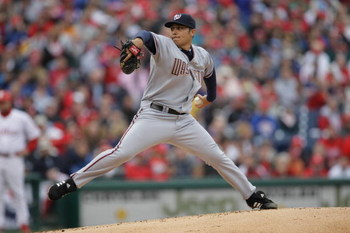 Chico, just like the pitchers before him, has the potential to be a good pitcher.
Chico is currently with Harrisburg, and has a 2-3 record with the Senators. He has an ERA of 3.95 and a WHIP of 1.54.
P-Ryan Mattheus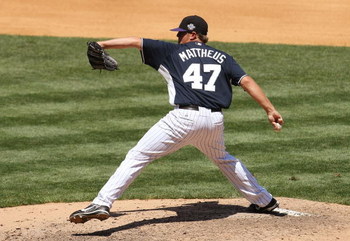 Mattheus is the future of the Nationals from the bullpen. Some scouts say that he has stuff to become a closer in the majors. Mattheus came over from the Colorado Rockies organization.
Keep Reading

Washington Nationals: Like this team?