Big Bang Theory: As the UFC's Time Floats By, New Stars Will Be Born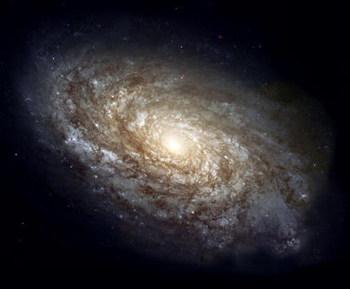 Time is a cruel element to this game of life.
Add in years of punishment into the mix and you'll get a dying star as time takes its course.
Those who are stars are idolized by young kids and charismatic fighters who may become what they adore with skill, heart, and dedication.
Some of them may already be stars in their own right, but each fighter has fundamental flaws in his game plan.
This is a look into some of those who have the potential of rising above these flaws and possibly become the next star in each weight class.
Lightweight—Efrain Escudero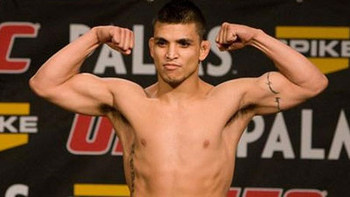 Many people were picking Escudero to take the lightweight contract during TUF 8, although they quickly jumped ship and boarded the Phillipe Nover cruise line.
A bad judgment call by all means.
Escudero has garnered a perfect record of 11-0 in his brief career with a brick-solid foundation in wrestling.
He submitted each of his opponents on his way to the finale, which, if these fights would of counted towards his professional record, Escudero would of had 10 straight submission victories.
In the TUF 8 finale, Escudero squared off against fan-favorite Phillipe Nover, where Nover was the slight favorite to win.
Once again, Escudero used his wrestling to duck Nover's strikes and put him on his back. Escudero's transitions were too quick and his ground-and-pound too strong, to the point of Nover struggling for most of the match.
Escudero's weak points seem to be in his submission defense and his highly-telegraphed style.
If a world-class fighter like B.J. Penn were in the cage, Escudero would be looking at the toughest part of a fighter's career, his first lost.
But then again, that is why they train. At the age of 23, Escudero still has a long road ahead of him.
Lightweight—Terry Etim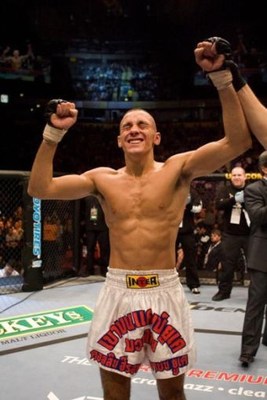 Ever since Michael Bisping won TUF 3, MMA has exploded all across Europe.
One of the fighters that began making a name for himself is 23-year-old Terry Etim.
He came into the UFC as an undefeated prospect and relieved some doubts with a rear-naked choke victory over Matt Grice.
However, things quickly changed when Etim dropped two straight fights as he was out-wrestled by Gleison Tibau and Rich Clementi. Though he looked decent, Etim noticed some glaring holes in his game.
He appeared to tweak these weaknesses enough as Etim is now riding a three-fight win streak where his opponent's struggled to get inside Etim's reach, as well as keeping Etim on his back while he was there.
There are a few things that are factors to Etim's success in the lightweight division: Has he adapted to the game-plan of a solid wrestler? Can he maintain this weight as he starts to grow old and fill out?
If he can, Etim's Silva-like striking will provide for some very exciting fights in the lightweight future.
Welterweight—Carlos Condit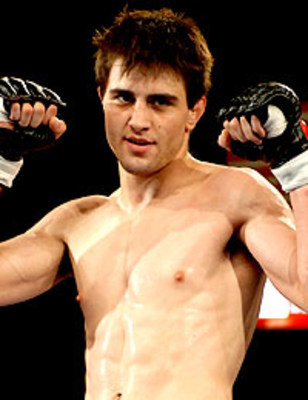 "The Natural Born Killer" has made a name for himself with exciting fights, regardless of the outcome.
One fight that jumped Condit up in the ranks was against heavily-favored Frank Trigg. Condit capitalized on an opening and submitted Trigg in the first round.
At the age of 25, Condit has already fought in 28 fights against the likes of Frank Trigg, Martin Kampmann, Satoru Kitaoka, Brock Larson, and Jake Shields.
Condit's knees are to worry about as he can connect with his opponent's head from any clinch. Pair that with a non-stop pace and the fight could end at any moment in his favor.
Clearly noticeable in Condit's fights are his take-down defense and an over-anxious transition game, both of which have had a huge role in his five losses.
Already having championship experience in the WEC, Condit knows exactly what it takes to fix this and rise to the top of the welterweight division.
Welterweight—Anthony Johnson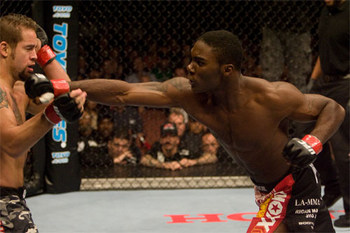 Before his fights, Anthony "Rumble" Johnson walks around above 200 pounds. One of the larger welterweights, Johnson also brings in speed and athleticism to match his size and power.
At the age of 25, Johnson has compiled a large fan base for his energetic performances and destructive striking.
Another weapon is his under-utilized wrestling. Johnson likes to stand and slug it out but he is very good at ducking under and tackling his opponent.
Johnson's eagerness to strike often leads him wide open for a well-timed counter. He has a chin to stand firm, but every fighter has their limits.
And as good as his take-downs are, Johnson hasn't shown any development into his transition game. As if he's content with the ground-and-pound from full guard.
With drastic improvement in his weaknesses, "Rumble" is molding himself into a serious threat in the welterweight division.
Middleweight—Goran Reljic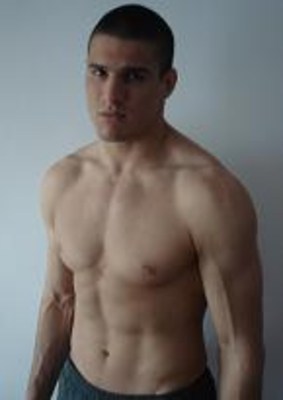 To some, it probably doesn't make any sense that Goran Reljic is considered a prospect in the middleweight division, having zero fights in that weight.
The Croatian born kickboxer has harvested a perfect record of 8-0 fighting at light heavyweight and heavyweight, most recently defeating Wilson Gouveia in his UFC debut.
Reljic is now set to test the waters of the middleweight division, where he will have a considerable size and reach advantage.
Reljic has devastating kicks, learning tricks from fellow Croatian, Mirko Cro Cop. He is also very skilled in Gracie Jiu Jitsu, earning five victories by submission.
His stand-up game needs improvement as he really struggles once the opponent gets past his reach. Even though his grappling skills help him in situations like this, all it takes is one slip and it could be lights-out.
With some high-profile victories, Reljic could easily shoot his way up through the middleweight ranks.
Middleweight—Alan Belcher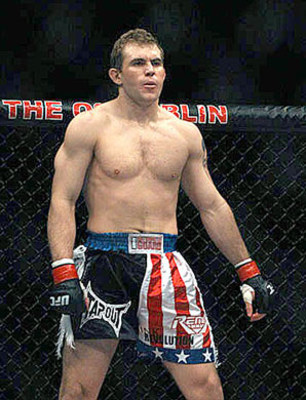 At the age of 22, Belcher was riding a seven fight win-streak and was asked to come and fight for the UFC. Despite losing his debut to Yushin Okami, Belcher solidified his spot on the UFC roster for his never give-in attitude.
Since joining the organization, Belcher has had a roller coaster of a career, struggling to string together numerous victories on his way toward title contention.
Belcher is a very dynamic striker in the art of Muay Thai. Add to that his explosiveness and you get a potentially dangerous ending for his opponent.
As a result of his striking, most of his opponents have developed a ground-attack game plan against Belcher, where he needs serious improvement in transition and submission defense.
It also appears that Belcher needs some work in conditioning, evident in his last match against Yoshihiro Akiyama. Although many people believed he won that fight, better conditioning would of made it a clear-cut victory for Belcher.
A UFC veteran at the age of 25 with nine fights already under his belt, Belcher's warrior-like spirit will keep him fighting towards his dream for a number of years to come.
Light Heavyweight—Jon Jones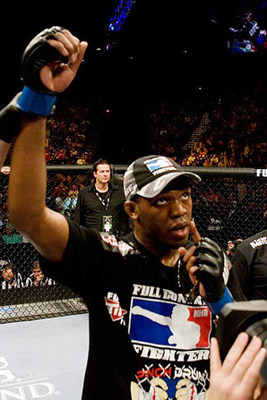 Jonny "Bones" is the fastest rising prospect in all of MMA to this date. His record stands at a perfect 9-0 with less then two years of actual fighting experience.
Jones is known for his highly unorthodox and flashy striking as well as his skill in the clinch, where he dominates in octagon control and often surprises his opponent with awkward Judo throws.
Making his future even brighter, Jones has aligned himself with the highly-revered camp in Jackson's MMA.
Perfect timing as Jones is about to step up in competition with numerous flaws in his attack.
As unorthodox as he is, Jones needs steady improvement in getting inside and back out of his opponents range. His head is usually in a bad position for a well-timed counter.
With youth, fighters have more energy but often lack the wisdom and experience that veterans have. Jones is no different, showing too much excitement after connecting with a big strike, as if he were a fan in the seats.
With adjustments in these areas and a newly installed gas tank, there is no doubt in the minds of many that Jonny "Bones" Jones will carry the strap around his waste someday.
Light Heavyweight—Luiz Cane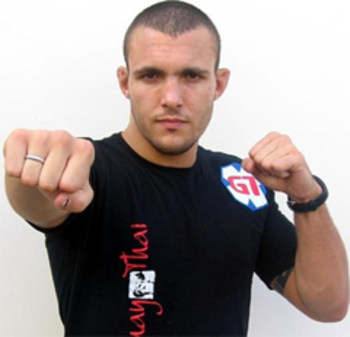 At 28 years old, Luiz Cane has the smallest window of opportunity for UFC stardom among the other fighters on this list in terms of age.
Cane began his Mixed-Martial Arts career in the latter part of 2005, steam-rolling through his competition with a record of 7-0 with 1 no contest. The UFC came calling with some big opportunities.
His debut ended with a bitter taste in his mouth, as Cane was disqualified for illegally kneeing James Irvin while he was still on the mat. The fans didn't quite see what Cane is all about.
Striking is his game, his technique is almost flawless and his combos are brutal. Cane is also known to be very aggressive, back-pedaling his opponent while connecting with pin-point punches and knees.
However, his aggressiveness is also a down-fall. A great counter-puncher could make short work of Cane. If his aggressiveness is taken away, Cane's striking becomes very sloppy.
Cane has shown very few flaws in his attack and with a high-profile victory, Luiz Cane could easily propel himself into title contention.
Heavyweight—Junior Dos Santos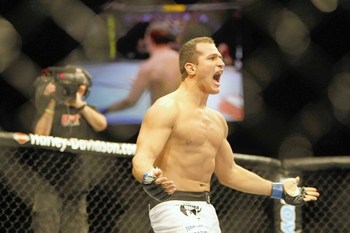 Team Minotauro show-cases some dominant fighters in the UFC, a new possible addition to the upper-tier of competition may very well be 25-year-old Junior Dos Santos.
Santos burst his way onto the scene by derailing Fabricio Werdum off the tracks toward a heavyweight title match and ultimately out of the UFC by way of uppercut.
Santos has established himself as a very explosive striker in a heavy-handed weight class, and his speed could easily match that of most middleweights.
Training under Noguiera, Santos is no slouch in the Jiu Jitsu department as well. With a purple belt and a submission victory under his wings, Santos is preparing himself to become a feared opponent.
Santos is a lean heavyweight, which may be his biggest weakness. Now-a-days, the big heavyweights are actually fast; so although he has plenty of reach, Santos is considerably smaller than some of the other challengers.
With a win over the Croatian sensation, Mirko Cro Cop, Junior Dos Santos could definitely be at the top of the list of potential contenders.
Heavyweight—Cain Velasquez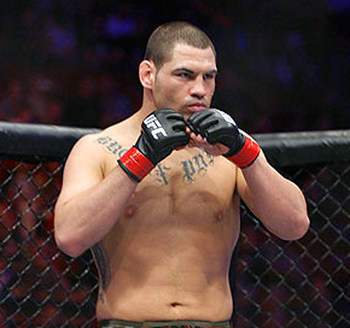 When a fan is watching a Cain Velasquez fight, they can expect one thing. Good old-fashion ground-and-pound.
The 2-time All-American wrestler has a perfect record of 6-0. Although he is slightly older than most of the list at 27, Velasquez has just under than 3 years of actual fighting experience.
His dominant ground-and-pound and superior wrestling has helped him destroy every opponent that he's squared off against. With a never-ending gas tank, Velasquez has shown he's ready for tougher competition.
Everybody knows and understands the game plan of Velasquez, which could spell trouble against a veteran of the sport. A highly trained Jiu Jitsu practitioner could take advantage of Cain's endless punches.
His striking is only used to set up a take down, and his hands are often down. Cain showed that he has a solid chin against Cheick Kongo, but a more patient and tactical fighter would of easily beat Velasquez.
If Cain Velasquez could become an all-around fighter, he may very well be second or third in line for a title shot and a long-time star in the UFC.
Keep Reading