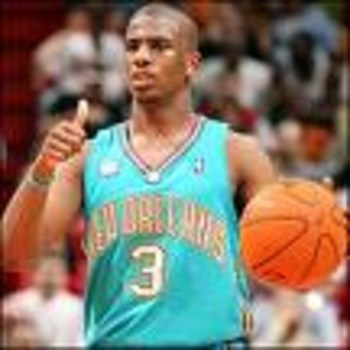 IMAGINE A TEAM THAT'S JUST TOO UNSTOPABLE AT ALL THE TOP 10 ARE HERE WITH THE PLAYMAKING POINT GAURD, THE HIGHFLYING SHOOTING GUARD, THE OUTSIDE 3 POINT SHOOTING SMALL FORWARD, THE BRUTAL DEFENSE PRESENT POWER FORWARD, AND THE KILLER CENTER WELL HERE ARE SOME TOP 10 CHOICES AT ALL POSITIONS JUST FROM MY POINT OF VIEW SO IF YOU HAVE ANY COMMENTS ABOUT MY PICKS PLEASE SHARE IF I MADE A MISTAKE OR LEFT SOMEONE OUT YOU THINK SHOULD BE THERE OR A RATING NUMBER HE SHOULD BE HERE HE SHOULD OF BEEN THERE YOU KNOW
CP3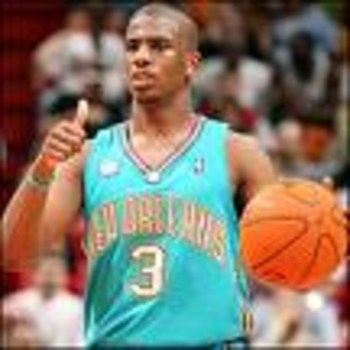 HE'S STILL ON THE UPSWING WHICH IS SCARY.CP3 IS PART OF THE NEXT GENERATION OF SUPERSTAR POINT GUARDS, HE HAS BEEN A CAPABLE FLOOR GENERAL SINCE HE ARRIVED IN THE NBA AND PLAYED HIS FIRST NBA GAME. WON THE ROOKIE OF THE YEAR AWARD RESPECTIVELY IN 05 06 SEASON. HE IS AN EXCELLENT DISTRIBUTOR AND ISN'T AFRAID TO FINISH OFF A PLAY ON HIS OWN WHICH IS ALSO SCARY.
NASH (MVP)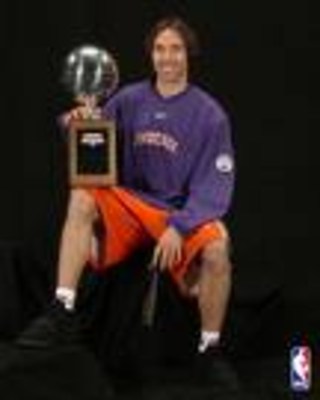 THE GRITTY PLAYMAKER IS A TWO TIME MVP A WAS A LEGIT MVP CANIDATE THE FOLLOWING SEASON AFTER. HE'LL LIKELY BE IN THE RUNNING AGAIN. HE RUNS THE SHOW FOR WHAT WAS ONE OF THE MOST EXPLOSIVE TEAMS IN THE LEAGUE, AND CONINUES TO BE ONE OF THE BEST PASSERS IN IN THE GAME. HE'S THE TOTAL PACKAGE WITH SOLID DEFENSE AND EXCELLENT FINISHING MOVES.
AGENT 0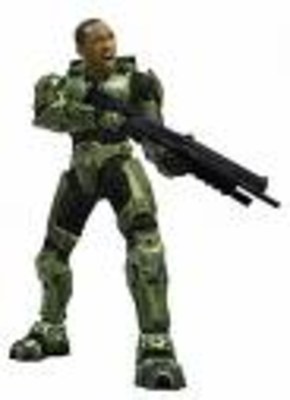 ONE OF THE QUIRKIEST PLAYERS IN THE GAME. THE HIBACHI HEATS UP AND BURNS DEFENSES NIGHTLY. HE'S A SHOOT-FIRST, PASS-SECOND POINT GUARD WHO HAS BECOME ONE OF THE ELITE SCORES IN THE LEAGUE. HE'LL CHALLENGE FOR THE SCORING TITLE AND CONTINUE TO PLAY WITH THE PRESSURE ON HIS BACK. WITH NEW HELP SOME PRESSURE SHOULD BE LESS.
TP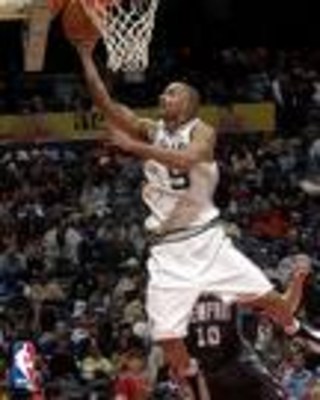 OF COURSE HE'S GOOD EVA LONGORIA IS HIS WIFE. HE HAS HER, A FINALS MVP TROPHY AND A CHAMPIONSHIP RING WHAT MORE CAN WE ASK FOR? HOW ABOUT POSSIBLE UPING HIS NUMBERS A TAD AND CAPITALIZING ON HIS NEWLY FOUND OUTSIDE SHOT. STILL HE HAS BALANCING SCORING, DEFENSE, OF COURSE PASSING AND A WINNING MIND TO GO ALONG WITH HIS QUICKNESS AND SOLID SHOOTING.
MR. TRIPLE-DOUBLE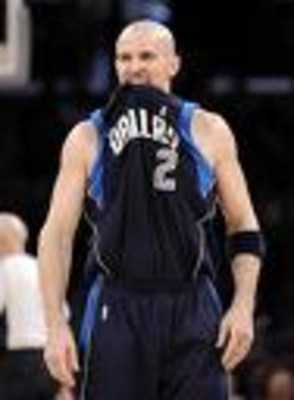 HERE'S A PLAYER WHO NEVER BITES HIS TEETH WHEN UNDER PRESSURE OR AT THE NEAR END OF GAMES. POSSIBLE THE BEST REBOUNDING POINT GUARD IN THE NBA. OFTEN CALLED MR. TRIPLE-DOUBLE BUT THE KIDD IS STILL A BEST PASSER CONTENDER AND IS ABLE TO RUN THE FLOOR BETTER THAN HALF OF THE YOUNGER POINT GUARDS IN THE LEAGUE. GETTING UP THERE IN AGE BUT NEVER HAS HE LOST HIS TOUCH FOR DISTRIBUTING THE BALL TO TEAMMATES. PERIOD POINT BLANK THE FUTURE HALL OF FAMER IS STILL HUNGRY FOR A RING.
MR. BIG SHOT
DESPITE FLIRTING WITH FREE AGENCY BILLUPS IS B-B-B-B BACK IN ACTION WHERE HE BELONGS IN DENVER WITH MELO. HE FITS IN PERFECTLY WITH MELO AND THE REST OF THE NUGGETS BECAUSE UNLIKE IVERSON THE OLD POINT GUARD HE HAS A PASS FIRST MENTALITY AND SCORE SECOND WHICH HELPS DENVER'S SYSTEM. ALSO AVALIBLE TO STAY HEALTHY AND PUT UP SOLID NUMBERS IN POINTS, ASSISTS AND EVEN REBOUNDING.
CALL DW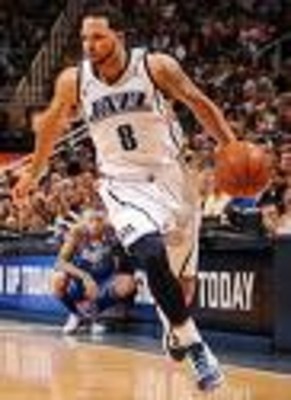 (OLD SAYING FROM DARK WING DUCK CARTOON YEARS BACK) WHEN THERE'S TROUBLE CALL DW DERON WILLIAMS THAT IS. CLIMBED UP IN THE RANKINGS DUE TO HIS MASSIVE BREAK OUT SEASONS IN THE PAST TWO YEARS. HE WAS AMONG THE LEAD LEADERS IN ASSISTS AND FIGURES TO BE A FIXTURE TO THAT JAZZ TEAM AS LONG AS JERRY SLOAN REMAIN HEAD COACH. HE'S STILL A DEVELOPING SCORING THREAT.
CAPTAIN KIRK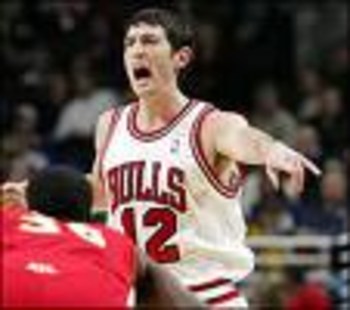 HE'S GOT A GREAT SCORING TOUCH FROM OUTSIDE WITH ROOM TO IMPROVE ON HIS SLASHING ABILITY. RECENTLY BECAME A TOP TEN IN ASSISTS LAST SEASON AND ON THE YOUNGEST TEAM IN THE LEAGUE I'LL SAY THATS AN IMPROVMENT. HIS SIXTH YEAR SHOULD BE HIS BEST SEASON YET IN ALL STATS AREAS OF HIS GAME AS THE BABY BULLS CONTINUE TO SPROUT UP AND GET THE JOB DONE.
RAJON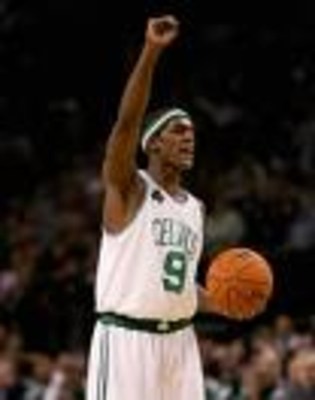 HE IS PRIMARILY KNOWN FOR HIS PLAYMAKING AND BALL-HANDLING SKILLS AS WELL AS HIS SPEED. HE DID ENOUGH IN HIS SOPHOMORE YEAR SECOND SEASON TO EARN THE STARTING POINT GUARD SPOT ON THE BOSTON CELTICS ROSTER. HE'S A BALANCE POINT GUARD WHO CAN PASS AND SHOOT AND WILL HAVE THE VETERAN SUPPORT AROUND HIM TO MASK THE INEVITABLE MISTAKES HE'LL MAKE.
JOSE CAN YOU SEE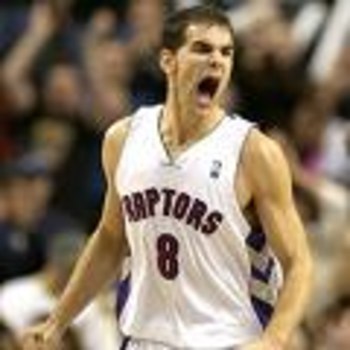 CALDERON IS AN ENERGETIC TYPE OF POINT GUARD WITH MUCH TALENT. HE IS ONE OF THE BEST FREETHROW SHOOTERS IN THE NBA AND IS A PASS FIRST, LOW TURNOVER RATE POINT GUARD DESPITE HIS DEFENSE ABILITY. HE'S PROGRESSED TO ME IN EACH OF THE PAST SEASONS AND I BELIEVE THAT HE'LL IMPROVE WISELY AND CARRY TORONTO PAST THE FIRST ROUND IF HEALTHY. HE HAS YET TO REACH HIS PEAK THOUGH.
Keep Reading