The All-Motorsport Power Rankings: Week 32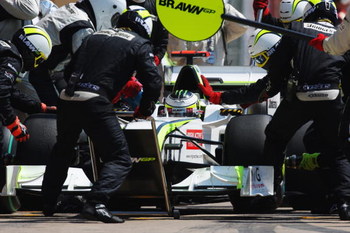 Croeso* to the return of the Power Rankings.
After a week in wettest, wildest, windiest west Wales, they're back to look a packed week of winners, losers and general nonsense.
NASCAR was interesting again as it went to Bristol, Dario Franchitti won again in Indycar at Sonoma/Infineon/Sears Point/Whatever it's called this week (although you deserve a medal if you managed to remain conscious through it and not want to hurl something solid at the coverage.)
And as F1 returned after its summer break Rubens Barrichello finally won a race, as for once someone else had a pit nightmare as he took victory at the otherwise spectacularly boring European Grand Prix.
The rankings may also be heard on the Midweek Motorsport program on Radio Le Mans, every Wednesday 8pm UK time, 3pm Eastern, High Noon Pacific and available to download shortly after.
*Croeso is "welcome" in Welsh. Now don't say I don't teach you anything.
15 Sebastien Bourdais (Moaning)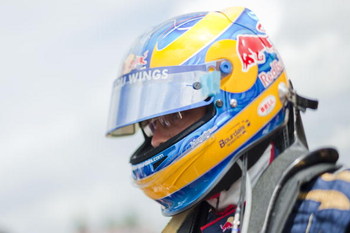 According to Seabass STR have no style after pushing him from the "revolving ejector seat".
No style?! They have a revolving ejector seat for crying out loud! That just sounds fun!
14 Luca Badoer (F1)
Well, the only positive news I could find for Luca was he was inside the 107 percent rule.
13 Allan Mcnish (ALMS)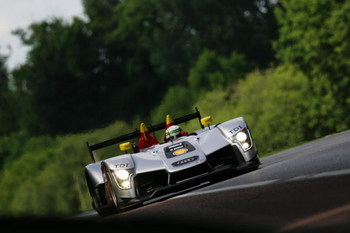 Excuse my childish excitement.
12 Romain Grosjean (F1)
Consistency is a key part in sport.
So Romain had to spin off at some point.
11 Paul, Lord Drayson (ALMS)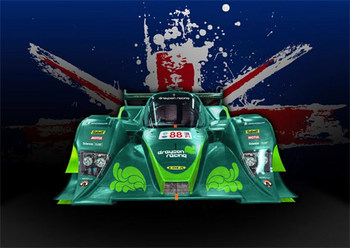 10 Jorge Lorenzo (MotoGP)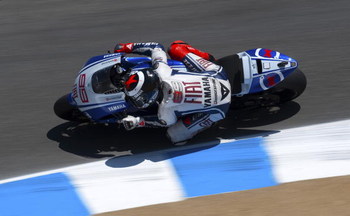 9 Mark Martin (NASCAR)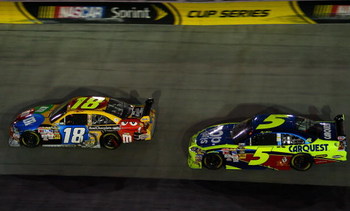 He couldn't have pushed Kyle Busch out of the way for the win.
He might have broken a hip.
8 Jan Kopecky (IRC)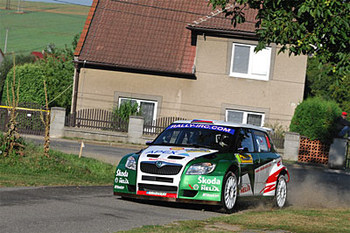 As IRC looks to expand it's fanbase it aims for toddlers, with an event named after the noise a car makes, with Jan taking the Barum Rally.
Photo: autosport.com
7 Marcos Ambrose (NASCAR)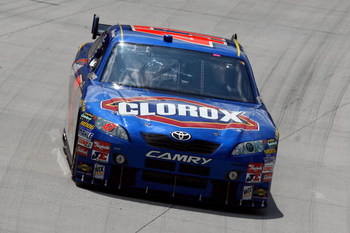 Third.
Well, I suppose there has to be some good news in Australian sport.
Losers.
6 Lewis Hamilton (F1)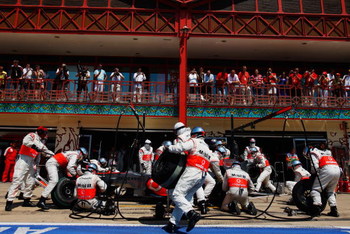 McLaren regret showing team replays or Eddie Irvine's '99 European GP pitstop.
5 Dario Franchitti (Indycar)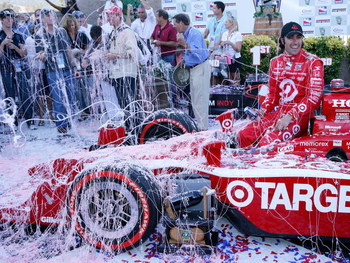 Endless commercials, I can forgive.
Rubbish commentary, I can forgive.
Not being able to tell Oriol Servia and Robert Doornbos apart, I can forgive.
Not interviewing Ashley Judd for her mindless post Dario win soundbite. Unforgivable.
4 Aston Martin Racing (Le Mans Series)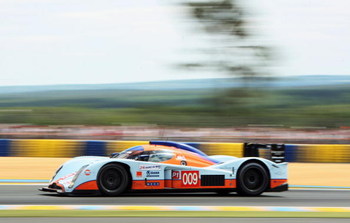 3 Mike Conway (Indycar)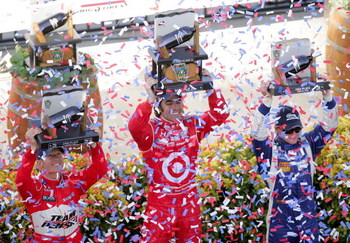 Mike's car had a vinyl suit at Sonoma.
Seriously, if Dario was running the Vaseline car it would have been perfect.
2 Kyle Busch (NASCAR)
His first Nationwide finish outside the top three since June, and off the lead lap since Vegas in February.
His first Cup win since May.
I know which I'd rather have.
1 Rubens Barrichello (F1)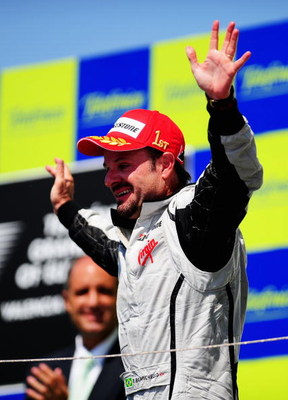 Note rumoured to have been put on Brawn GP fridge;
"Jenson,
I really like the podium, you should stop by and visit more often.
Rubens."
Keep Reading