My Ultimate Fantasy Football Draft by ADP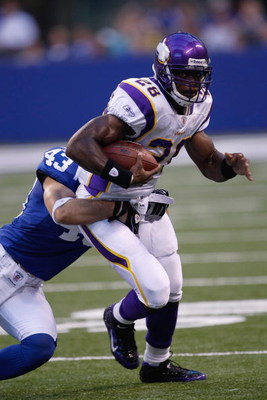 As I prepare for an upcoming draft in a 12 team PPR league I have my ADP list in front of me and I am targeting my top three choices in each round. My thinking here is if I can get these players where they are projected to go, I can assemble a dynamic fantasy team. I will only go through the first ten rounds to fill the important position spots and depth. Let's see how it goes...
Round 1 - Steve Slaton - RB
If I pick in the first half of the round I'm targeting guys like Matt Forte and Maurice Jones-Drew. A.P. and Turner are not for me in a PPR league. Assuming I pick in the second half, I'm targeting Steve Slaton. His current ADP is 12. He had an explosive rookie season in Houston with over 1700 total yards and 50 receptions. I expect even bigger production in 2009.
Round 2 - Reggie Wayne - WR
My goal here is Randy Moss or Calvin Johnson, both who should be available here, but being realistic I'll plan on no worse than my third choice, Reggie Wayne. Wayne should have another fantasy productive year, with a 3 year average of 91 receptions and over 1300 yards. ADP 5th pick, 2nd round.
Round 3 - Aaron Rodgers - QB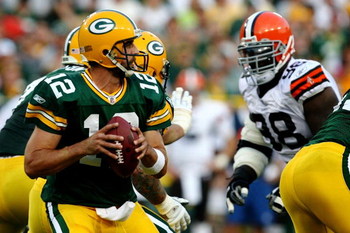 I would take Kevin Smith here or Pierre Thomas, but Rodgers put up Peyton Manning type numbers last season and should only get better. Current ADP 8th pick, 3rd round
Round 4 - Marshawn Lynch - RB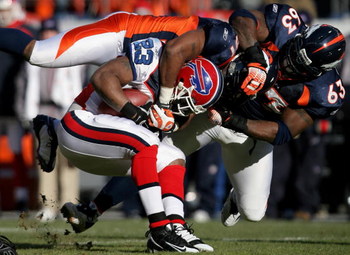 I'm looking at RBs here, McFadden and Grant are going in round four, but Marshawn Lynch has plummeted due to his three game suspension, and he's a 13 game PPR RB steal at ADP 4th round, 9th pick.
Round 5 - Eddie Royal - WR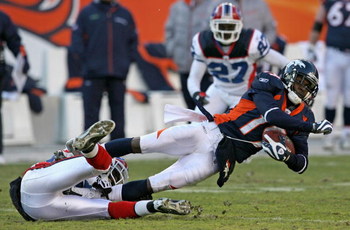 I'd settle for Anthony Gonzalez or DeSean Jackson here, but my target is Eddie Royal. I think he's the best WR in Denver, and will out-perform diva, Brandon Marshall. ADP 5th round, 6th pick.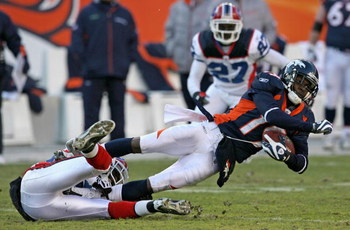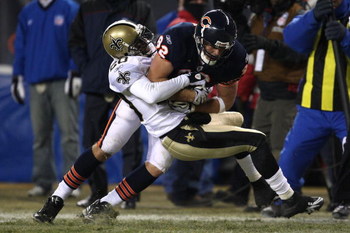 Round 6 - Greg Olsen - TE
I had planned to take Kellen Winslow in the 7th or 8th as my TE. Greg Olsen is in my top 3 at TE this season, and with Cutler in town, and perhaps the signing of Marvin Harrison, I like his potential that much more. The fact that he's still here in late round six is stunning and has me salivating...from a fantasy perspective of course. ADP round 6, 11th pick.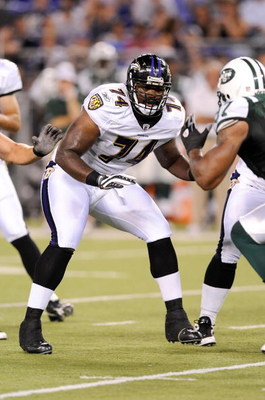 Round 7 - Baltimore Ravens - DEF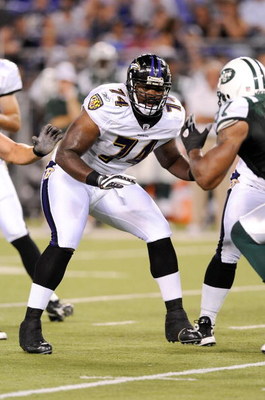 Pittsburgh is who I wanted but they went 20 picks ago. The Ravens defense is not as daunting as it once was, but it's still a monster. ADP round 7, 11th pick.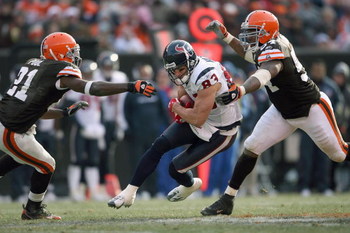 Round 8 - Kevin Walter - WR
Walter was on nobody's radar last season and he turned in a top 25 performance at his position. I'm delighted to find him still here to snag as my flex player in round 8. My back up choice is Darren Sproles, RB for SDG. Walter's ADP is 5th pick, 8th round.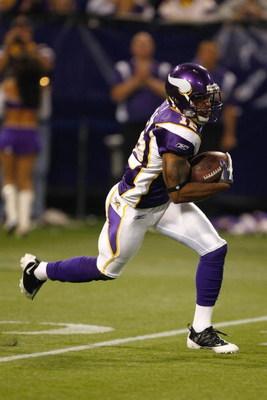 Round 9 - Percy Harvin - WR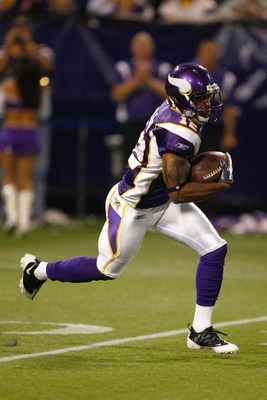 Now that my main positions are filled I can look at depth and upside like Percy Harvin, rookie WR for Minnesota. I was high on this speedster before Favre's un-retirement. ADP 8th pick, 9th round.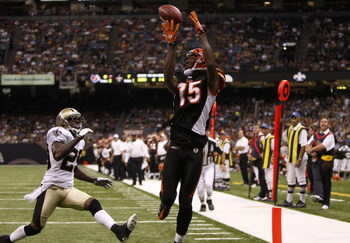 Round 10 - Chris Henry - WR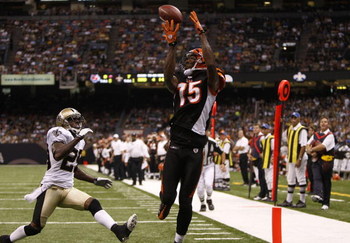 I was going to go with the 49ers Josh Morgan here, but I'm going to reach into the early 11th round for the Bengals Chris Henry. If you want someone you have to reach on occasion. I think he may out produce Coles and Ochocinco this season. ADP 3rd pick, 11th round.
Well that's 10 rounds and my team is feeling very solid to me. In every draft someone you weren't expecting to will fall to you, and you have to be prepared to reach on occasion, but ADP can really help you prepare for who should be there and how the draft could play out.
Read all my fantasy articles at Top-Fantasy-Football.com
Keep Reading