The Pound-for-Pound Best Women in MMA - August 2009
Back in May(god its only been three months), I entered the MMA scene by running down a list of the best ladies the game had to offer.
It was an astounding success, compiling almost 10,000 views to date, which stands as one of(if not) the highest all time read MMA article here at Bleacher Report.
With that kind of action, its almost criminal if I don't turn this into a long term series.
A lot of movement in just three short months, I hope you enjoy.
10. Erin Toughill 145lbs
Always second best at whatever she's done in life, Boxing, and American Gladiators. Erin Toughill hopes that third times the charm when she looks to take the Strikeforce women's 145lb division by storm.
Her boxing background makes her a very dangerous striker, she can effectively stuff takedowns, and punish her opponents for attempting to take her down. You can exploit her ground game, just good luck getting her down.
10-2-1 KWs: Marloes Coenen, Megumi Yabushita, Jen Case KLs: Svetlana Goundarenkl*, Megumi Yabashita(DQ)
Svetlana Goundarenki, Is a 6'3 330lb Judoka from Russia, who she fought in the second fight of her career—needless to say it didn't go well.
Just to show you size context because I can't find any footage of the fight, here is Megumi Yabushita getting thrown around like a rag doll.
As one astute commenter states "its like an ant fighting an elephant."
9. Ana Michelle Tavares 125lbs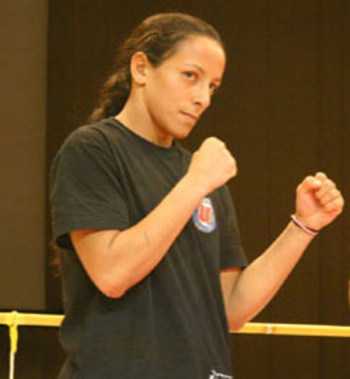 Ana Michelle Tavaras seems to be stuck in limbo. Inactive since April of last year, she's been outspoken about her goal of joining a North American Organization, so far it's not been in the cards as nobody has set up a 125lb division.
The fabulous BJJ black belt with a deadly triangle, took Megumi Fujii the distance.
7-2-0 Key Ws: Yuka Tsuji, Carina Damm, Lisa Ward Key Ls: Yuka Tsuji, Megumi Fujii
8. Miku Matsumoto 106lbs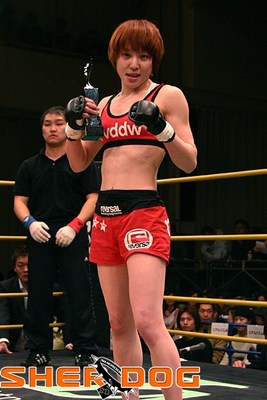 The current DEEP 106 lb. champion, has racked up 11 consecutive victories, avenging all of her losses in the process.
Word has it DEEP has signed undefeated star Megumi Fujii to challenger her next. They posed in the ring following her victory over Lisa Ward at Toyoma Impact.
21-4-0 Key Ws: Carina Damm, Misaki Takimoto(x2), Hisae Watanabe, So Hee Ham, Lisa Ward Key Ls: Carina Damm, Misaki Takamoto(x2) Lisa Ward
7. Rosi Sexton 125lbs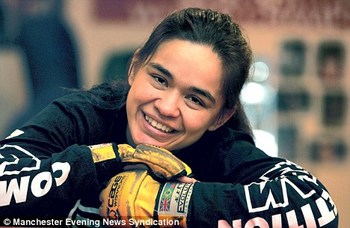 A poster child for time management, she's a PhD, a world class jujitsu fighter, a black belt in taekowondo, and a mom, but she still hasn't cured cancer yet.
She's recently signed a contact with Bellator FC, and looks to be a part of a potential women's tourney sometime next year.
10-1-0 Key Ws: Carina Damm, Debi Purcell Key Ls: Gina Carano
6. Gina Carano 145lbs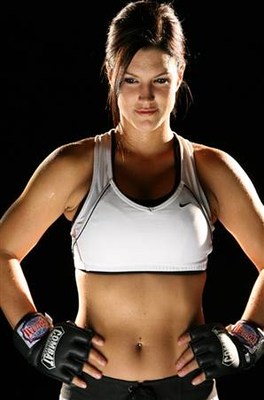 Despite what many will tell you, women's MMA is far from dead, now that Gina Carano has lost her first match. As a matter of fact, this is the healthiest its ever been.
These days every bodies career is over at the end of every fight they lose, just ask Randy Couture.
Where she goes from here who knows, but committing herself to her sport would be a good start.
Fight record 7-1-0 Key Ws: Kelly Kobold, Rosi Sexton Key Ls: Cristane Santos
5. Yuka Tsuji 125lbs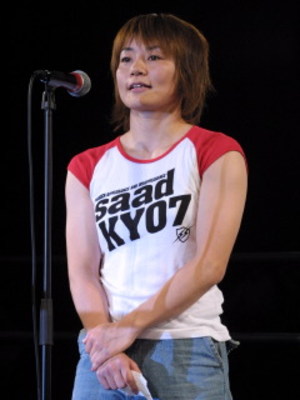 The ground wizard hasn't fought since April, when she became Valkyrie's first ever Lightweight champion.
22-1-0 Key Ws: Ana Michelle Tavares, Erica Montoya, Hisae Wantanabe, Erica Montoya Key L: Ana Michelle Tavares
4. Sarah Kaufman 135lbs
The Canadian fighter noted for leaving her opponents looking like a Jackson Pollack, moves up another spot with a unanimous decision victory over Shayna Baszler in June.
I expect to see her fighting again at the next Strikeforce Challenger card.
10-0-0 Key Ws Miesha Tate, Alexis Davis, Shayna Baszler: Key Ls: N/A
3. Cristaine "Cyborg" Santos 145lbs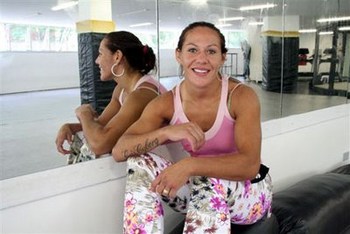 Following her 4:59 second annihilation of Gina Carano, most of the questions have been answered about her style, now all that's left for her to do is pile up the key wins and make a run at becoming the p4p greatest female fighter of all time.
At 24, she looks to have a long reign ahead of her, with her "hurricane of aggression" and her slowly developing BJJ.
8-1-0 Key Ws: Venessa Porto, Shayna Baszler, Hitomi Akano, Gina Carano Key Ls: Erica Paes
2. Tara Larosa 125lbs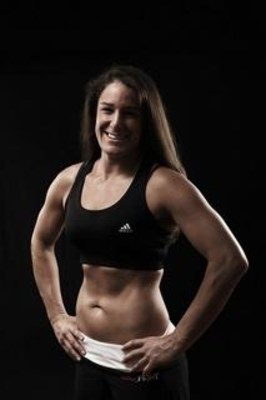 If you listened hard enough following Carano vs. Santos, somewhere in the armpit of America, I'm sure you could hear a laugh.
That laugh was vindication, I'm sure she would have preferred to do it herself, but Cyborg officially ended a war of words now three years old.
She now is just patiently waiting for word on her next fight... Scott, call her she'd be great for that tourney you have planned at 135.
17-1-0 Key Ws: Kelly Kobold, Roxanne Modaferri, Alexis Davis, Hitomi Akano Key Ls: Jennifer Howe.
1. Megumi Fujii 115lbs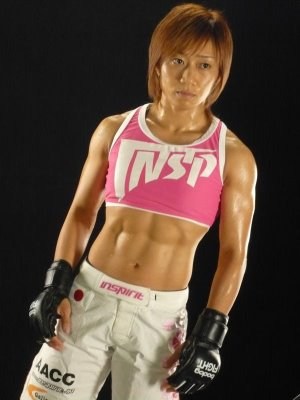 The Smackgirl, Shooto, and now Jewels veteran, has stayed busy, since I last did my p4p list compiling a win over Saori Ishioka.
If reports are true that Megumi Fujii, and Miku Matsumoto have agreed to fight at a future Shooto event for the 106 lb. belt then this is officially a challenger to her undefeated record, and a real superfight to get excited about.
18-0-0 Key Ws: Lisa Ward, Cindy Hales, Ana Michelle Tavares, So Hee Ham Key Loss: N/A
Keep Reading