I'm An Oakland Raider, Get Me Outta Here!
On Aug. 6, former Pro Bowl defensive end Derrick Burgess got his demands granted and was traded to the New England Patriots.
Judging by the newly surfacing reports of altercations involving coaches out of Raiders camp, I wouldn't blame him.
Look, I'm a devoted Silver and Black follower, but even I have to call a spade a spade (or a fan's spike a spike).
Simply put, this franchise's dysfunctional nature and losing ways have made Oakland less and less desirable to play for.
Just as Burgess has moved on to chase a championship, the following slide show will detail four individuals who have left Oakland for better teams.
Randy Moss (2005-2006)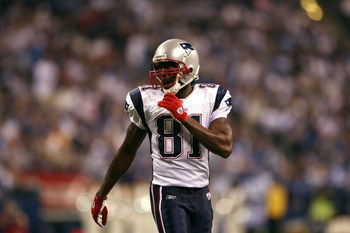 As disruptive off the field as he was talented on it (when he wanted to be), Moss was traded to Oakland after the Vikings had enough of his antics.
Supposed to revive the Raiders' passing attack, Moss instead spent two undistinguished seasons in silver and black.
After barely cracking 1,000 yards in 2005, his career-worst 553 in 2006 coincided with a dreadful 2-14 campaign.
The following year? He was traded to the Patriots and recorded an NFL record 23 touchdowns while catching passes from Tom Brady.
Every few nights, Brady chuckles before he turns off the lights and goes to sleep with Giselle.
Kerry Collins (2004-2005)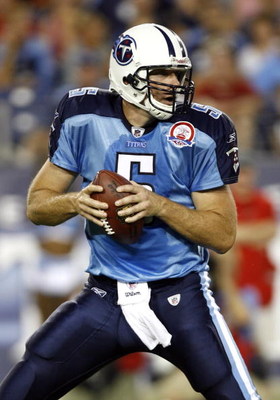 Acquired from the Giants, the veteran Collins did pass for over 3,400 yards in each of his two seasons with Oakland.
However, these numbers are more representative of the Raiders in 2004 and 2005: 32 interceptions, 20 fumbles (seven lost),and 64 sacks.
Just looking back at those stats must remind him of facing the Baltimore Ravens in the Super Bowl.
But three years after his stay by the bay, Collins unseated golden boy Vince Young in Tennessee and led the Titans to the NFL's best record in 2008.
Norv Turner (2004-2005)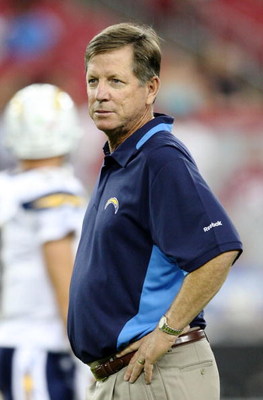 Now we go to the man who coached both Moss and Collins in Oakland.
Despite having these two proven veterans as the centerpieces of the offense, the Raiders' offense remained mediocre at its very best.
The team totaled nine wins over Turner's tenure, including just one division victory.
Turner was fired in January of 2006, and went on to sunnier pastures to coach the San Diego Chargers after a brief stint in San Francisco (I suppose he's just not a Bay Area guy).
Norv currently has two consecutive division crowns in San Diego, including a 14-2 record and a birth in the conference championship game.
...Oh, and eight consecutive wins over Oakland. I bet every time Tomlinson burns the Raiders for a score, Turner has a little twinkle in his eye.
DeAngelo Hall (2008)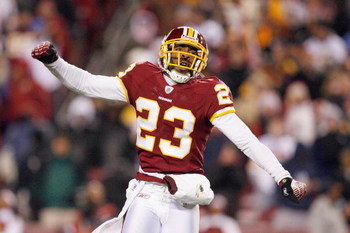 The Raiders gave up a second round pick in 2008 and a fifth rounder in 2009 to get the mercurial corner back from Atlanta, and signed him to a seven year, $70 million contract.
This pretty much sums up his stay in Oakland, which didn't even last a season:
"I knew I wasn't the answer, but when they shove $70 million in your face, you get hypnotized."
After routinely getting burned in coverage, Hall left for Washington with $8 million in hand, as well as a newly bought Bay Area property.
He recently agreed to a new six year contract with the Redskins.
(I'm sorry for the lack of humor; this wasn't even funny)
Jon Gruden (1998-2001)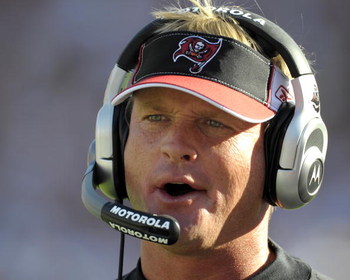 In some ways, he doesn't really belong here because the Raiders weren't bad when he left, which sort of makes him being traded (I dunno if that has ever happened to a coach that I know of) to the Bucaneers so bizarre.
Oakland was a blown call away from consecutive AFC Championship games. But Al Davis wanted a more vertical passing attack and got rid of the coach who returned his team to prominence this decade.
After one great Super Bowl run, Oakland is begging for at least that much, while Gruden got the last Chuckie-like laugh as he won the championship with Tampa Bay.
Though he didn't end up faring well for the rest of his tenure with the Bucs, and isn't a great commentator on MNF (from what I can see so far), he should have plenty to say when he calls the Raider-Charger game in September.
Keep Reading

Oakland Raiders: Like this team?