Ranking the Best NFL Team at Every Position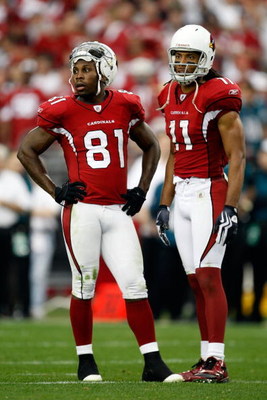 What team has the most talent and depth at any given position?
Taking a look at the positions, there were many factors that helped me determine who to list.
There have been some offseason moves that have helped turn the tide from a season ago.
Obviously not everyone will agree with these picks. I want to hear from you. What team should be replaced for the respective position?
Starting with the offense:
Best Quarterbacks: Browns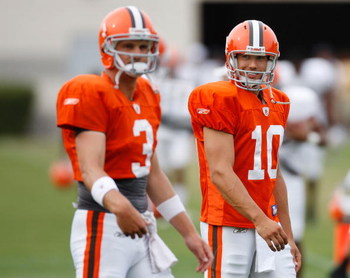 The reason I went with the Browns here was because both Quinn and Anderson are decent players in the NFL. Most quarterback controversies are between two less than impressive quarterbacks.
The situation in Cleveland is different, and most teams would love to have one of these guys as a number two.
Runner up: Eagles
Best Running Backs: Cowboys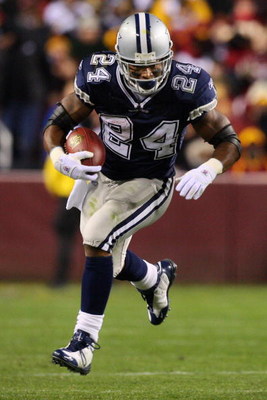 There were many choices here, but I ultimately decided to go with the Cowboys because of Barber, Felix Jones, and Tashard Choice.
Choice could be a starter somewhere else, Felix Jones was sensational last season, and there is no tougher runner in the league than Barber.
You could easily have made a case for the Dolphins, Titans, Giants, or Panthers.
Runner up: Dolphins
Best Receivers: Cardinals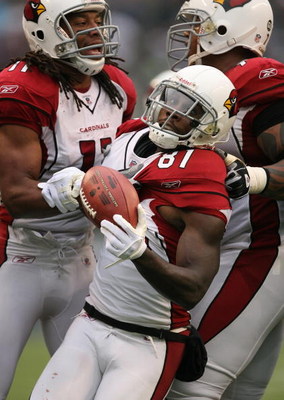 Larry Fitzgerald is arguably the best receiver in the NFL, and Anquan Boldin is one of the hardest working, underrated receivers in the league.
Both have an amazing amount of talent, and Steve Breaston has emerged as a great number three.
Runner up: Packers
Best Tight Ends: Cowboys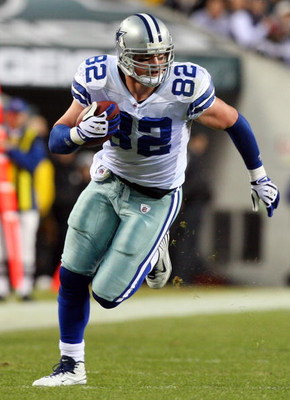 Jason Witten is not only one of the top three tight ends in the NFL today, but the Cowboys also have a promising young star in Martellus Bennett.
Runner up: Bears
Best Offensive Line: Jaguars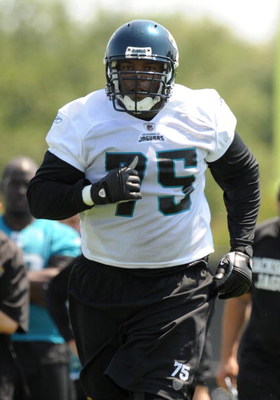 The Jaguars had one of the worst offensive lines last year because of injuries to the starters, which showed as quarterback David Garrard struggled.
With the entire line actually healthy and playing this year, things will be completely different. Look for the Jags to keep Garrard standing upright this season.
Runner up: Patriots
Best Defensive Line: Vikings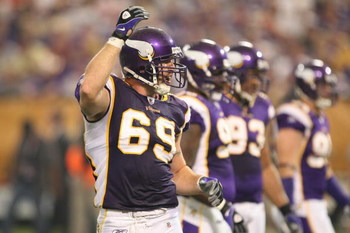 How would the Vikings not get this one? They held opponents to a league-best 77 rushing yards per game and also forced 11 fumbles.
The defensive line had a knack for sacking the quarterback. Defensive end Jared Allen had 14-and-a-half sacks in 2008, and tackle Kevin Williams had 8-and-a-half sacks.
Runner up: Redskins
Best Linebackers: Steelers
The Steelers fit the bill nicely here, as they always have. Pittsburgh grooms their linebackers to be the best in the game, and there is no greater linebacker corps in the NFL today than the defending Super Bowl Champs.
San Fransisco's Patrick Willis may be the best in the game today, but he doesn't have enough supporting cast.
Runner up: Bears
Best Secondary: Titans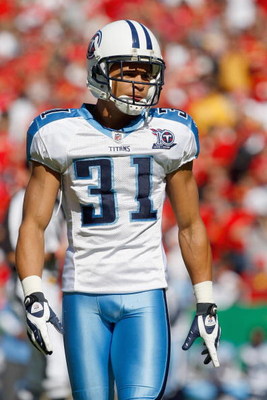 The entire secondary is Pro Bowl caliber. The safeties and the corners on the Titans all have incredible talent, and even more amazing, they are mostly all young.
Nick Harper, Cortland Finnegan, Chris Hope, Michael Griffin—best in the NFL.
Runner up: Cardinals
Best Special Teams: Chargers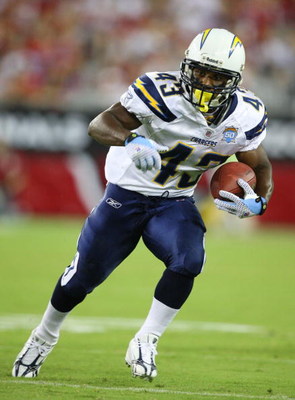 Sproles is a great return man, and it was hard to go against Josh Cribbs, but the Chargers rely so much on their special teams unit to win games.
Runner up: Browns
Keep Reading

Dallas Cowboys: Like this team?