Looking Ahead: The Starting Rotation of the 2010 Minnesota Twins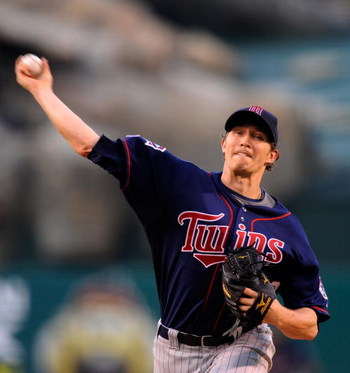 When the present looks bleak, the easiest escape route is to look to the future.
Without much exaggeration, the 2009 Minnesota Twins starting rotation has been the most disappointing in recent history. Three of the original five starters (Kevin Slowey, Francisco Liriano, Glen Perkins) are currently on the disabled list and most wouldn't be surprised if they remained shut down for the rest of the year.
With the lowest of expectations, one would expect a few pitchers next year to, as my colleague Marty Andrade put it, "catch the competency virus, right?"
Here are who I think will occupy the starting rotation of the Twins as they open next year in the new Target Field. Odds are they'll be more impressive than the bunch we've fielded this season.
1) Scott Baker, RHP, 28 years old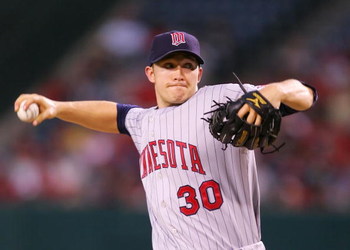 Despite a rough beginning to this season, Scott Baker has been the most consistent starter in 2009 for the Twins. His 4.62 ERA may not impress many, but his intangibles and ground ball rates are improving.
In 2009, Baker has walked 29 batters and struck out 120. Since the start of June, Baker is 9-1 with an ERA of 3.66. Perhaps most noticeable, though, is the fact that he has only allowed eight home runs during these past fifteen starts. He surrendered 14 long balls during his first nine starts.
For as prone to the fly ball as Baker is, that is no small accomplishment.
Baker has all the makings of an ace, but has only shown glimpses of his potential brilliance. While he needs to continue this impressive streak to convince people of his future, Baker should be given every opportunity to succeed in 2010.
2) Ben Sheets, RHP, 30 years old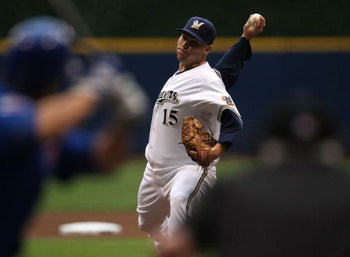 Someone is going to overpay for Ben Sheets. Why not the Twins?
Even though the free agent Sheets hasn't thrown from a professional mound this year and some question his ability to recover from injuries, the truth of the matters is that Sheets has a ton of talent. How else could he have put up sub-4 ERAs while hurt?
A modest three-year offer to Sheets couldn't hurt the Twins. They have money available to them with the coming of Target Field, and the only other pending payment is to the bank account of Joe Mauer.
(Let me be clear: If signing Sheets (or anybody, for that matter) hurts the Twins' ability to re-sign Mauer in the least, the Twins should by no means pursue it. Mauer is the heart and soul of this operation and his future status in Minnesota is obviously the priority.)
Sheets would be more expensive than we're used to in Minnesota, but his track record shows that he would be worth every penny.
3) Kevin Slowey, RHP, 26 years old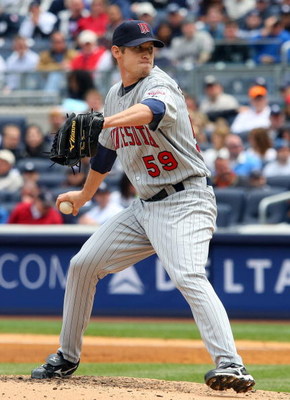 Kevin Slowey, a precision artist, struggled with his right wrist all season and eventually opted for season-ending surgery a few weeks ago.
Despite the injury, Slowey still managed to post a BB/K ratio of 15:75 while getting demolished by opposing batters to the tune of .309/.340/.503.
2010 will almost certainly be a progression to the mean for Slowey, as last year Slowey tossed three complete games (two shutouts) while displaying his control with a BB/K ratio of 24:123 as a 24-year old.
4) Nick Blackburn, RHP, 28 year old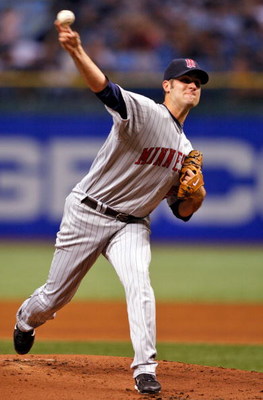 If four starts are subtracted from Blackburn's record this year, the young righty has an ERA of 3.23 to go with an attractive 8-4 record. Those four starts, however, were so awful that they bloat his season ERA up to 4.27.
Blackburn has had an off-year as well. For a 27-year old, that is hardly inexcusable. There is little doubt that Blackburn will return to the quality end-of-the-rotation starter he seemed destined to be.
Last year Blackburn boasted an ERA of 4.05 to go with an 11-11 record as a 25-year old. That's not awful, and certainly better than what the Twins have been forced to deal with this year. If Blackburn can progress to those kind of numbers, and erase horrible games, there is little doubt that he would be welcome in the Minnesota rotation.
5) Open Competition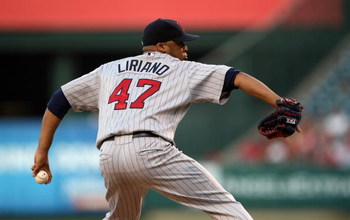 If all goes according to plan, this place in the rotation will have more shuffling than any given Vegas casino. After an atrocious season from Francisco Liriano that resulted in a lengthy trip to the disabled list, combined with a less-than-stellar year from Glen Perkins, there is no clear-cut favorite to win the final spot in the starting rotation.
There are no shortage of horses in the running, though. Rookies Jeff Manship, Kevin Mulvey, Philip Humber, and Anthony Swarzak, and Brian Duensing would all love to be on this staff, but only Swarzak has even a short major league track record. And we all know how that experiment went.
Duensing has started two games for the Twins this season with decent results. He may be the favorite out of those not-named Liriano or Perkins, but there is really no telling who will win the competition.
Keep Reading

Minnesota Twins: Like this team?