Steeler Players to Watch in 09-10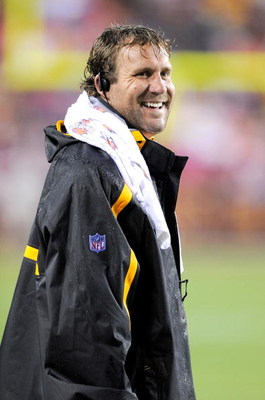 I am very excited about the Steelers' upcoming season. This is because of a few players that are going to contribute to the team, and hopefully have a hand in the Steelers' expected repeat season. We have many rookies, and young players that are going to be alot of fun to watch. This season the Steelers, if they remain injury free, will be the team to beat for sure, and that might have something to do with younger players.
Mike Wallace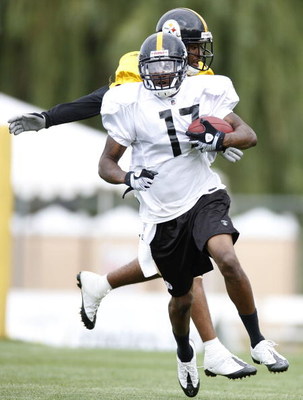 Mike Wallace has supposedly caught everything that was thrown to him in practice. He is also exceptionally fast, and is about to race the fastest man on the Steelers, Ike Taylor. If he wins this race he will become the fastest man on the Steelers, which will be awesome for punt returns. Mr. Wallace is definitely a man to watch this season.
Ziggy Hood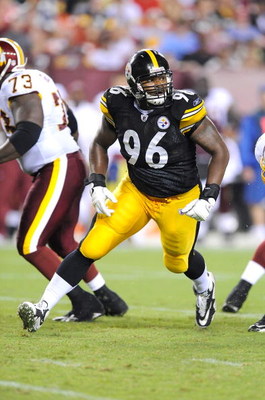 Ziggy Hood in so many words is freaking huge. He is also a great blocker, and is doing very well in practice. All of that skating while workig at Sonic paid off and has given him excellent balance and foot work.
Limas Sweed
While Limas has constantly dropped everything thrown to him, I have a feeling that he has grown up, and will do alot better this season, and may even compete for the third reciever slot along with Mike Wallace. I hope.
Frank Summers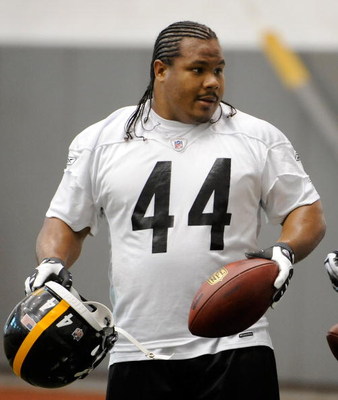 Frank Summers is an exciting new edition to the team, and, like Ziggy Hood, is freaking huge. He is similar to Jerome Bettis, in his size, and his speed while still being large enough to block. I am hopeful that I will like him so much by the end of the season, I will be buying a Frank the Tank Summers jersey, even if the reason is my name will be on the back.
Santonio Holmes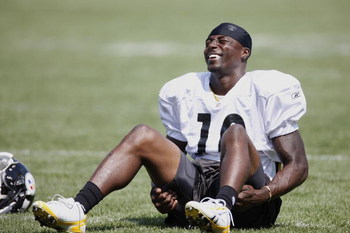 While he was good enough to win Super Bowl MVP , he has yet to become the first reciever slot. I am hopeful that this year will become his year, and that he and Ben will be a great team together.
Keep Reading

Pittsburgh Steelers: Like this team?