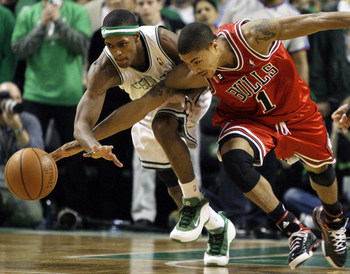 Teams i think will stand out better and worst this season. I choose these four because last season didn't go as plan. Minnesota I really can't say too much about because what is there to say. Chicago let there leading scorer and backbone on the team Ben Gordon go which many think was a mistake. Washington who will be the league biggest turnaround with healthy players. Toronto will be trying to make the playoffs with Hedo in the lineup.
CANADIAN VALUE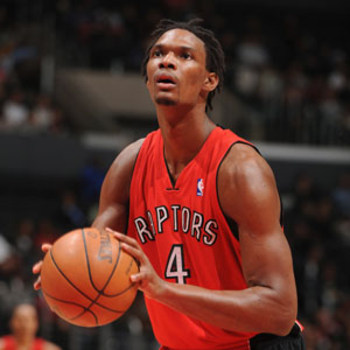 Will Bryan Colangelo's acquisitions of Hedo Turkoglu provide enough to help push the young Raptors past the first round of the playoffs? Getting there sure was a problem last season. Now Toronto has two legitiment players with playoff experience Hedo and Jose Calderon to include with Chris Bosh's natural leadership and jar of talents. Turk can do a little bit of everything and then some. Hopefully, his arrival in Toronto will be enough to show what the Raptors can do and accomplish because last season was a fluke.
Babies No More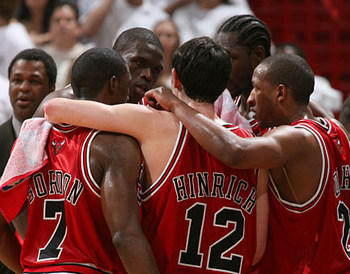 Deng, Hinrich, Rose poised to hit Big Time. The Baby Bulls have grown up to be one of the better teams in the Eastern Conference now days. With four players on their roster who averaged at least 14 points and a fifth player who averaged 10 boards, they have 5 players who should be considered fantasy stars when healthy. Despite being one of the deepest teams in the league the bulls still lack the star power that NBA champions normally have. Ben Gordon and Luol Deng carried the bulls night in and night out, but that will change as Gordon is with in Detroit now. They'll continue to improve but it might take a big trade for Bulls management to have this elite team to be pushed to the next level. Despite my spectulation the group as currently organized hopes that it can prove what a real team can do with or without a star.
New Wiz Kids On The Block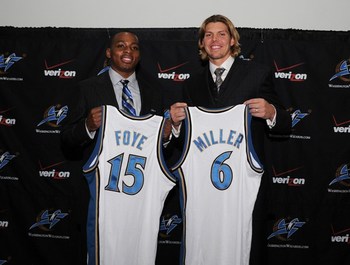 No doubt that all the eyes will be on Gilbert Arenas for the Wizards this season as he is still one of the best players in the NBA. Wizards have with the addition of Randy Foye and Mike Miller another player capable of scoring in double digits who has averaged 14 points in the last 4 seasons. Outstanding outside shooting the Wiz also have with Agent 0, Butler and Miller they will be able to drive defenses wild with all able to hit the outside shot. They aren't a team blessed with an extremly talented big man to dominate or protect the low post, but they do have two of the best ball thieves in the NBA with Arenas and Butler so their defense isn't atop inside but outside they're absolutley a prime factor.
What's Left In Minnesota?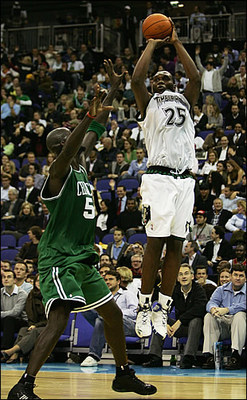 Was trading Garnett the right move? With the package in the KG trade the answer is yes. Al Jefferson steps right into the starting role at power forward and provides a strong presence on offense, but his defense dosen't isn't much of a threat. Trading Ricky Davis for two future draft picks ensures that the talent keeps coming in every summer. Throw the additions in with Ricky Rubio if signs, Mark Blount, Chucky Atkins and Ryan Gomes and this deal should need little discussion at the T wolves headquarters. Yes, trading all Minnesota's fan favorite KG did hurt, in two years when they reach the playoffs it will all be forgotten like now.
Keep Reading