Five Unsung Heros In MLB This Year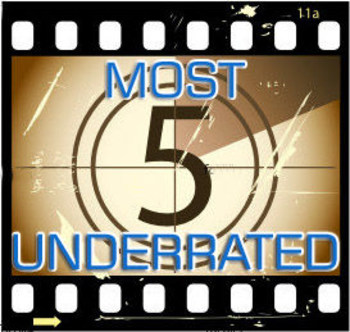 Guys like Albert Pujols and Alex Rodriguez get all the attention but what the guy that doesn't want the spotlight.The guy that just goes about his business and puts up his numbers.
This list has both pitchers and hitters on it.
Feel free to write what you think about the list in the comment section.
Michael Bourn- Houston Astros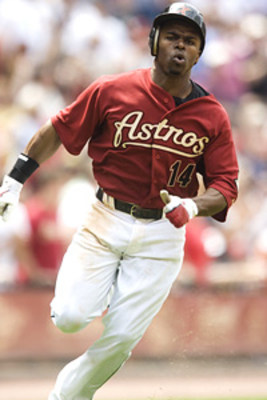 Runs 78
Hits 130
11 Triples
46 SB
.291
OBP 366%
Michael Bourn is having a real good year for a team that isn't.
He is on pace for at least 50 SB, maybe 90+ Runs and 150 Hits.
Not to mention he has 11 OF Assists.
Marlon Bryd- Texas Rangers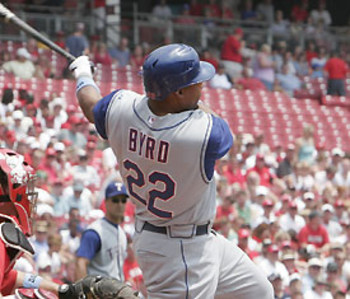 Runs 50
Hits 117
38 Doubles
12 HR
60 RBI
.284
He plays in a line up that has All Stars like Michael Young, Josh Hamilton and Ian Kinsler.
But be often gets lost, Marlon has put together a good season. He should get to 50 Doubles and maybe even 20 HR ( most likely 18).
Very under the radar but productive.
Zach Duke- Pittsburgh Pirates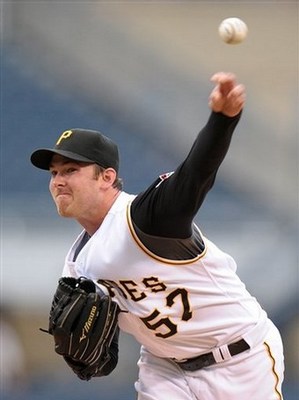 W/L 9/11
ERA 3.42
3 CG / 1 SHO
166 INP
81 K's / 39 BB
All of his numbers are good except he gets no attention and his team doesn't get him Wins.
But that's the only thing you can pick on Duke for the Wins, but he will pitch 200 innings and at least 12 Wins.
Brad Hawpe- Colorado Rockies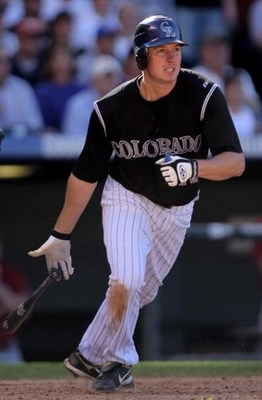 66 Runs
118 Hits
34 Doubles
17 HR
72 RBI
.304
OBP 388% / SLG% 539% / OPS .927
Brad Hawpe is having a awesome year.
When its set and done he will hit 40 Doubles, knock in 100 Runs and score 80 Runs.
But with all these numbers he didn't even come in the top 15 in OF in All Star game votes. I mean Chris Duncan had more votes then him that's how underrated he is.
Kendry Morales- Los Angeles Angels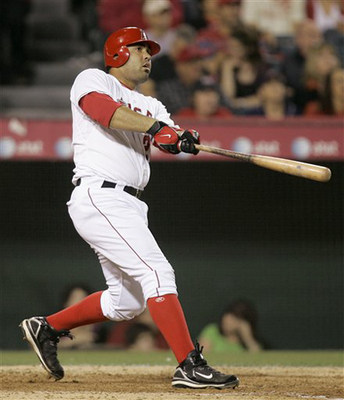 Runs 65
Hits 125
Doubles 30
26 HR
79 RBI
.303 / SLG% 574% / OPS .925
Morales might go .300/ 30 HR/ 100 RBI, all under the radar because most people don't know who he is.
When I look at this guy he looks like a baseball player more then a superstar, a lot like Garret Anderson.
Guys that could have made the list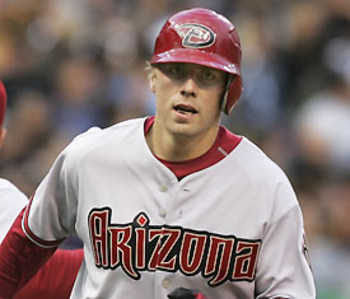 Mark Reynolds
Chone Figgens
Johnny Damon
Jered Weaver
Kevin Milwood
Russell Branyon
Scott Rolen
David Aardsma
Jermaine Dye
Andrew Bailey
Skip Schumaker
Felipe Lopez
Marlon Byrd
Bobby Abreu
Jason Werth
Keep Reading