Rating the Best Defensemen in the NHL: Past and Present
When the discussion of who are the best defensemen in NHL history comes up, most of the opinionated brace themselves. There are not many more hockey subjects that make die-hard fans so passionate and disagreeable.
There is generally not much discussion on who ranks as the best defensemen of all time; Bobby Orr gets little argument. But the ice gets very thin after that. Some consider Doug Harvey next, while others think of Potvin, Bourque, or Robinson. Still others measure the best by the number of Stanley Cups won; a few judge the best by career point totals. The one thing that is for sure is the very best have made their mark as some of the best all around players and leaders in NHL history.
The Norris Trophy has always been the centerpiece showcasing the best all-around defensemen in the National Hockey League.
Bobby Orr—Boston Bruins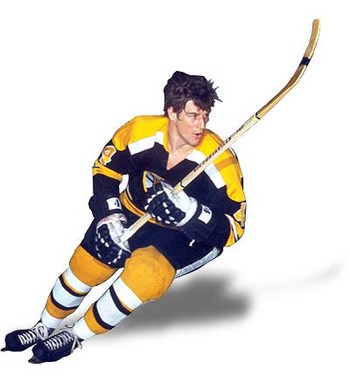 The great Bobby Orr single-handedly changed the game. His rushing, playmaking style opened up the game and ushered in the 100 point scorer era. Orr's break neck speed and risk taking exploits shortened his career.
Still he is thought of as the very best defensemen ever and some argue the very best player ever to lace up a pair of skates.
Doug Harvey—Montreal Canadiens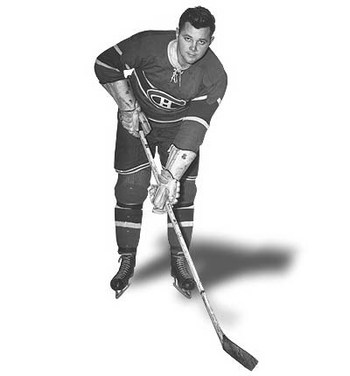 Doug Harvey was considered the very best defensemen ever in the NHL, prior to the arrival of Bobby Orr. Interestingly, young Orr wore No. 2 in junior hockey with Oshawa, the same number assigned to Harvey on the Canadiens.
Doug Harvey was an excellent rushing defenseman and playmaker who also played excellent positional hockey. He was one of the architects of the power play that was so potent, the NHL had to change the rules.
Hall-of-Famer Ted Lindsey says,"Harvey was the best defensemen I ever saw, and that includes Orr."
Denis Potvin—New York Islanders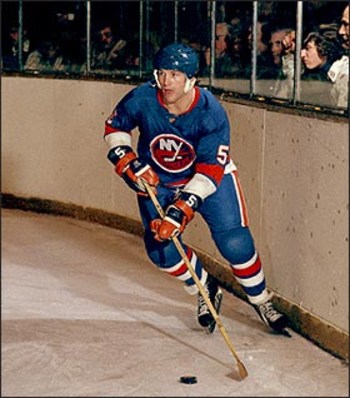 When Potvin was selected first overall in the 1973 Amateur Draft, his performance in juniors drew direct comparisons to Bobby Orr. Potvin had broken Orr's scoring record and gained a reputation as a smooth puckhandler and superb passer.
Potvin was also a good finisher scoring 30 goals in a season multiple times in his NHL career. When Potvin retired, he held the record for the most points scored by a defensemen in NHL history.
He captained the Islanders to four Stanley Cups.
Raymond Bourque—Boston Bruins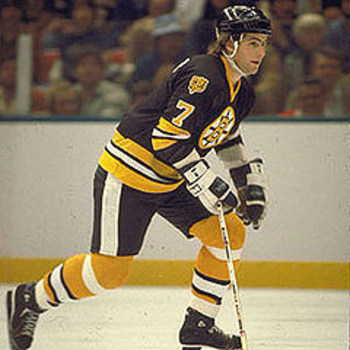 Ray Bourque had a exceptional junior career with Trois Rivieres, Sorel, and Verdun in the QMJHL.
He was the voted the leagues best defenseman twice, prior to being drafted eighth overall by Boston. Bourque continued the Bruins legacy of dominant defenders winning the Norris Trophy five times. Bourque despite his dominance could never win the Stanley Cup.
Boston eventually traded him to the Colorado Avalanche where he finally was able to play on a cup winning team. Bourque retired as the all-time leader in points scored by a defenseman. Bourque played 21 years in the NHL.
Paul Coffey—Edmonton Oilers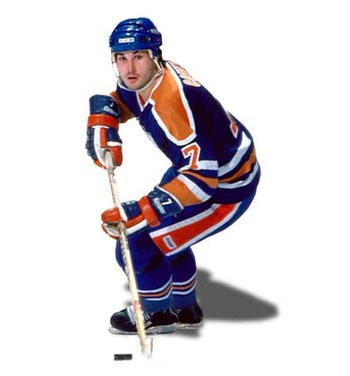 To say Paul Coffey was fast was a understatement.
Coffey was lighting quick and he used his speed plus an excellent slap shot and wrist shot to catapult the Edmonton Oilers on countless offensive forays that often led to goals and wins. Coffey had the luxury of playing with future Hall-of-Famers: Wayne Gretzky, Juri Kurri, Mark Messier, and Grant Fuhr.
In addition, the Oilers were a young team built primarily around draft choices and allowed to free wheel. Coffey won Norris Trophies and Stanley Cups as a member of the Oilers.
Larry Robinson—Montreal Canadiens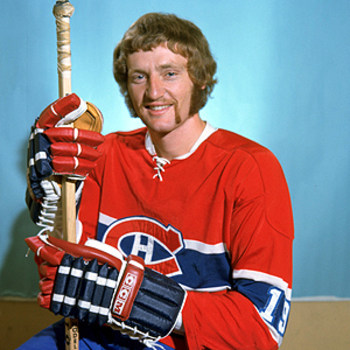 At 6'5"—225 lbs. Larry Robinson came into the NHL as a formidable prospect. The Canadiens were always deep in talent so Robinson spent two years playing for Montreal's farm team, in Nova Scotia.
When Robinson was finally called up, he remained with the parent team for the majority of his Hall-of-Fame career. Despite his size, Robinson was a swift skater and able playmaker. He also could drop the gloves when necessary to resolve conflicts.
Robinson was the recipient of Norris Trophies and was a member of the big three defense corp that helped Montreal win numerous Stanley Cups.
Nicklas Lidstrom—Detroit Red Wings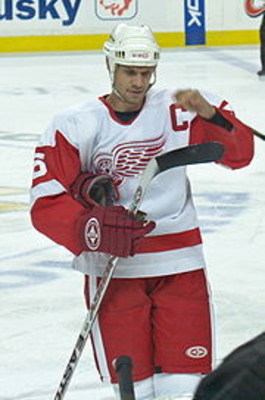 Nicklas Lidstrom has made a career out of taking the opposition by surprise.
Lidstrom a Swede was drafted 53rd by Detroit and has spent his entire career with the Detroit Red Wings.
Lidstrom was the runner up for Rookie of the Year honors scoring 60 points in his first year as a pro. Lidstrom became the dominant defensemen of his era winning the Norris Trophy six times and playing on four Stanley Cup winning teams.
Lidstrom succeeded Steve Yzerman as Captain of the team.
Chris Chelios—Detroit Red Wings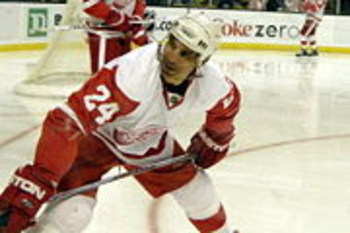 Chris Chelios is notable because he has played at such a high level for such a long period.
An American, Chelios received most of his hockey training in the U.S. Drafted by Montreal. Chelios proved to be a standout, winning over the knowledgeable Montreal fans with his grit and considerable all-around skill. He was traded to Chicago for Montreal native and junior hockey legend Denis Savard.
Chicago prospered with Chelios patrolling the blue line. Chris made a real impact when he was traded to Detroit helping them solidify their blue line corps and adding the elements of intensity and preparation into the locker room.
Chelios won the Norris and has his name engraved on the Stanley Cup. Renowned for being in exceptional physical condition he hopes to sign on with a team in need of a veteran leader.
Zdeno Chara—Boston Bruins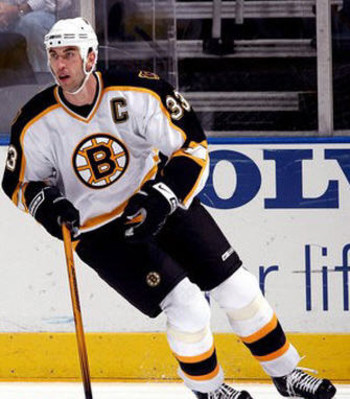 Zdeno Chara is an example of another prospect that made it into the NHL under the radar. Chara was drafted by the New York Islanders. He spent time developing in the minor leagues and eventually was traded to Ottawa, where he started to put his game together.
At 6'9" Chara is a intimidating presence. Despite his size he is sure footed on skates and surprisingly agile. He is capable of joining the rush and is a key figure on the power play and penalty killing unit.
Chara won his first Norris Trophy after helping the Bruins to the best record in the NHL in 2009.

Bryan Fogarty-Deceased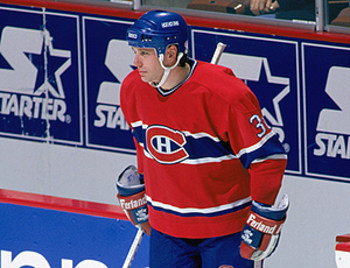 Bryan Fogarty was a much talked about phenom breaking every defenseman scoring record. He was compared to Orr because of his skill, speed, and grit. Scouts consistently rated him more skilled than Gretzky.
Fogarty's problem were not his on ice talents, but his off ice vices. Since he always played several years above his age he felt it necessary to drink with his teammates. His abusive behavior eventually caught up with him and he failed to establish or showcase his talent effectively.
Fogarty bounced from team to team even doing a stint in the minors. Voted the top defenseman and top player in the junior ranks, everyone felt he could not miss. Ultimately he did and the hockey world was deprived of a remarkable talent.
Fogarty died while on vacation at a resort area in the U.S. under odd circumstance.
Keep Reading