The 2009 Minnesota Vikings: Five Things to Watch This Preseason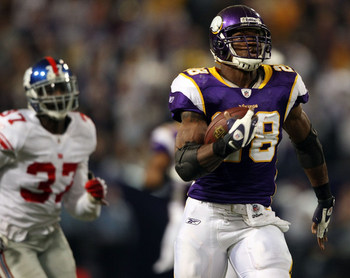 The Vikings are poised to have a great season, but in examining this team, there are a few other issues that must be monitored and closely managed in order for this year to be a success.
The Vikings have three more preseason games to see how much more work they need to put in to manage and resolve these concerns.
Here are the five biggest concerns (in no particular order).
The Offensive Line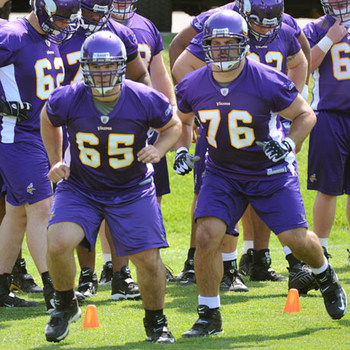 Look, we know what we get from Steve Hutchinson every year, and Bryant McKinnie is solid, if not spectacular like he should be. Anthony Herrera had that mean streak we needed last year at RG.
The only question marks are at C and RT. Hometown favorite Matt Birk is gone, paving the way for John Sullivan, a sixth-round pick last year. Not overly big or powerful, he's extremely smart and has excellent technique. Will that hold up against massive DTs?
Phil Loadholt, on the other hand, is a McKinnie clone and should be an immediate upgrade, as long as he improves versus speed rushers.
Verdict: Sullivan should be fine, but keep an eye on Loadholt.
The Wide Receivers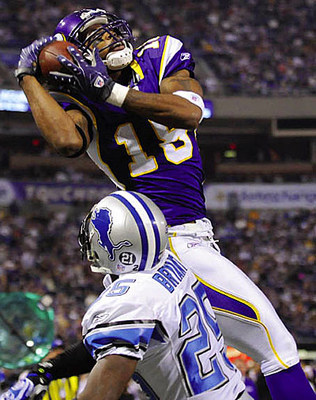 Bernard Berrian was a great addition last year and will continue to be a deep threat, but overall consistency from this group would be a huge plus.
Dropped balls and bad communication on routes happened far too often last year. Berrian should continue to deliver, Wade still delivers on third down and in the clutch, but the guy in the spotlight this year will be Sidney Rice.
Rice's upside is enormous, but injuries and inconsistencies have limited him in his first two seasons. He needs to bring it hard this year.
And then there's Percy Harvin, who should bring some extra spark to the "vanilla" offense that Coach Brad Childress loves to run. His explosiveness and playmaking will open doors in other areas, but Harvin should be careful not to sacrifice a positive gain for the big play (take what you can get, Harvin).
Verdict: Berrian and Wade will be steady and solid, Rice should also have a good year, and look for some fantastic plays from Harvin.
Visanthe Shiancoe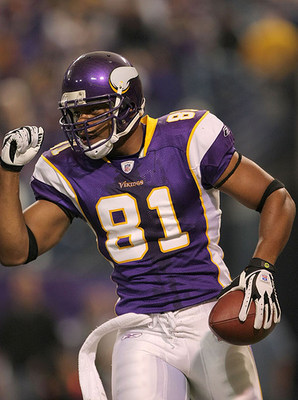 Shiancoe finally revealed himself last year (sorry couldn't help myself).
Consistent play in the second half of the season made him a matchup nightmare and he used it to his advantage. The bigger question is: can he do it again?
If he can continue to be a reliable target, the new QB in town is going to love Shiancoe, because no one loves his TEs more than good ol' #4.
With every facet of the offense running smoothly, adding a TE to wreak havoc in the middle could make the offense scary
Verdict: Shiancoe will be a top 15, maybe even top 10 tight end.
Special Teams: Coverage and Returns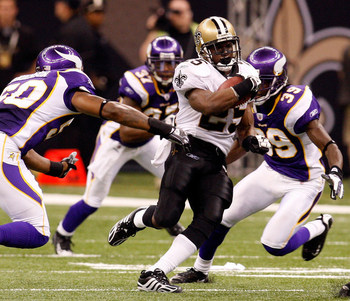 Reggie Bush's dismantling of the coverage team was almost as bad as T-Jack's first two weeks. I'm not worried about Chris Kluwe or Ryan Longwell. It's all about the coverage.
They'll be solid this year with the return of ace Heath Farwell, and a new dedication to the coverage units.
There's also potential for 2-4 TD returns this year. The return game was consistent, and this year there could be flashes of brilliance with Harvin and Jaymar Johnson getting involved.
Verdict: The return game will be fine, but until we see the coverage units for the first few weeks, we'll be crossing our fingers.
Defensive Continuity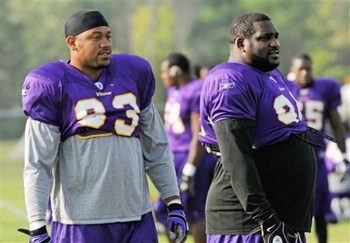 Before you express your outrage let me say this:
I support the defense.
I DO.
However, several points must be mentioned, such as:
The two pieces of the "Williams Wall" are still in court proceedings to make sure they can play all year this season. THEY ARE the run defense.
The defense is so much different when E.J. Henderson is involved. He needs to stay healthy this year.
Both starting safeties are entering their second year in the system, but while Tyrell Johnson is only a second year player entering his first year as a starter, he got playing time last year because Madieu Williams, the other starting safety, missed almost half the year with a neck injury. They also need to stay on the field.
This year, the defense is finally showing the ability to pressure with only the defensive line. If the LBs are left to do what they do best and swarm to the ball, the "Williams Wall" is cleared to play, and our stellar starting CBs play at a high level, then this defense could be scary.
Verdict: Truly scary.
Brett Favre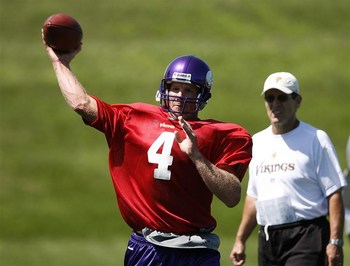 Bonus coverage! (You were probably wondering whether I was going to mention him, huh?) Yeah i know this is number six....
Injury concerns are there, but he'll throw 20 to 35 a game, and that maximum number won't occur too often. The arm is said to be good, and the cuff problem will be watched.
But please realize this: with his knowledge of the game and ability to read and react to defenses, plus the threat of AP on almost every down, it's a huge advantage to have Favre on this team from a pure football standpoint.
So if he's got game, he better bring it, because he has weapons, including the best running game in football.
His first test: tomorrow against the Chiefs.
Verdict: Hung Jury
Keep Reading

Minnesota Vikings: Like this team?