The Top 10 Fantasy Hockey Defencemen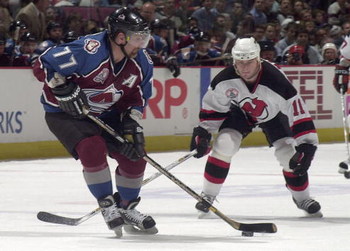 The final article in my fantasy hockey trilogy is a list of the 10 best fantasy pool defencemen.
The stat categories used for the evaluation are goals, assists, points, plus-minus, power-play points and penalty minutes; and are all valued equally.
Defense may not win championships as much as they do in real hockey, but a strong defense corps will go a long way towards winning your fantasy pool.
10. Scott Niedermayer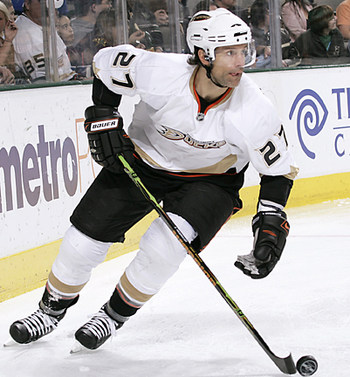 This is probably the end for Niedermayer. Because honestly, how long can he keep playing at a high level. He was third in the league in points by a defenceman last year with 59.
He should put up a lot of power-play points with Anaheim's powerful forwards and will challenge for the assist and point titles amongst defencemen.
However, this could very well be a disappointing season for Neidermayer if he loses some of his famed speed and skating ability. The risk involved with picking him grounds him at number 10.
2008:
Gms G A Pts +/- PIM PPG
82 14 45 59 -8 70 9
9. Brian Rafalski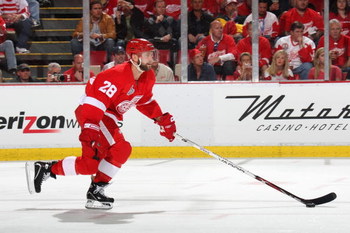 Tied for 3rd among d-men with 59 points, Rafalski is a great player on a great team. In his case this should mean another 50 point season, and great assist an plus/minus numbers.
2008:
Gms G A Pts +/- PIM PPG
78 10 49 59 17 20 5
8. Dan Boyle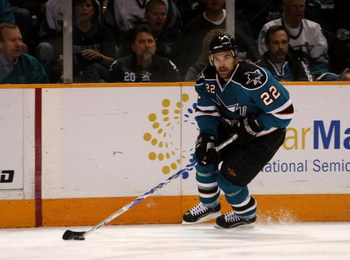 Dan Boyle might fly under the radar behind some of the bigger names among NHL d-men but he is one of the most effective fantasy-wise. Playing for a great offensive team in the San Jose Sharks, Boyle had a great fantasy year last year and is almost a lock to repeat those numbers.
Boyle will be top ten in goals, assists, points, and power-play goals amongst defencemen and should also have a strong plus/minus. This is the last chance for the current core group of Sharks to get it done, and if they don't, things could be different after 2010 for Boyle.
2008:
Gms G A Pts +/- PIM PPG
77 16 41 57 6 52 8
7. Chris Pronger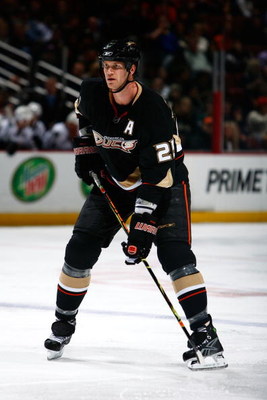 By his lofty standards Chris Pronger had a poor season. That's a good thing for fantasy owners, because he'll be available much later than he should in most fantasy drafts.
With a plus/minus of zero and only four power-play goals, Pronger underperformed last season. But he can certainly still do it.
The move to Philadelphia should re-energize him and also put him in command of a great power-play. I would not be surprised if he increased in every category next year. Chris Pronger is an unlikely sleeper pick, but if his skills haven't declined, he will be back to his best.
2008:
Gms G A Pts +/- PIM PPG
82 11 37 48 0 88 4
6. Andrei Markov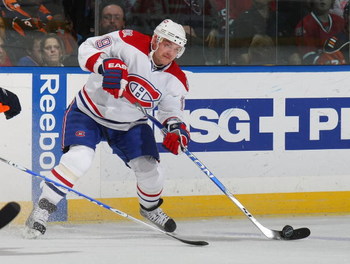 Andrei Markov has been one of the leagues best offensive defencemen for a few years now. What's frightening is the fact that his point totals have been increasing for the last four years!
Markov is one of the better passers and the league and is the quarterback for the always dangerous Montreal power-play. The additions of Mike Cammalleri and Scott Gomez will only strengthen his hold on the assist crown. He will also have great numbers in goals, points, and power-play goals.
However, his low penalty minutes and possibly a negative plus-minus are legitimate concerns. Still, don't doubt his offensive prowess.
2008:
Gms G A Pts +/- PIM PPG
78 12 52 64 -2 36 7
5. Sheldon Souray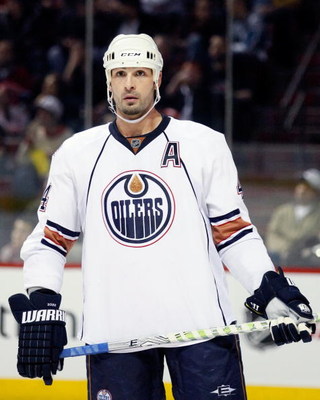 After struggling through his first injury-plagued season with the Oilers, Sheldon Souray finally lived up to the hype in year two. His booming shot gave him a tie for second in goals and power-play goals among defencemen.
Souray's only fantasy weakness will be plus/minus, where he is most likely going to be a negative player this season. He will excel in all other categories. His 2008 stats are almost exactly the same as the man just ahead of him ...
2008:
Gms G A Pts +/- PIM PPG
81 23 30 53 1 98 12
4. Shea Weber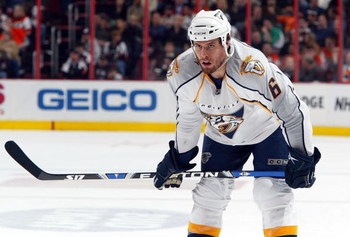 Shea Weber looks a lot like the Dion Phaneuf of a couple of years ago. But if anything, Weber is more solid defensively and has better puck control. The 24 year old had his breakout season last year and will be intent to build upon it.
Weber tied for second in goals with 23 and was a major reason for the success of the over-achieving Nashville Predators. He will be a top 5 player in goals, points, power-play goals and will have about 100 penalty minutes. And he's just getting started.
2008:
Gms G A Pts +/- PIM PPG
81 23 30 53 1 80 10
3. Nicklas Lidstrom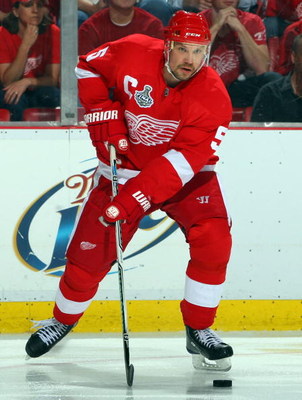 The man just refuses to slow down. Another ho-hum season for Nick Lidstrom had him 4th in goals, 3rd in points, 3rd in plus/minus and 4th in power play goals. Just call him Mr. Reliable.
Lidstrom doesn't need to rack up the penalty minutes to get the job done, he just gets it done. Lidstrom will challenge for the league lead in all the other categories.
2008:
Gms G A Pts +/- PIM PPG
78 16 43 59 31 30 10
2. Zdeno Chara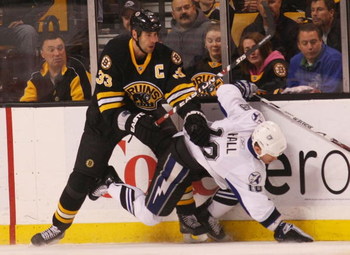 The reigning Norris Trophy winner comes in at number 2 on the list. Chara is simply a force to be reckoned with and will be amongst the leaders in all stat categories for defencemen. Fantasy imitates life as Chara has no weaknesses in his stat game, just like how he is the most complete defender in the NHL today
2008:
Gms G A Pts +/- PIM PPG
80 19 31 50 23 95 11
1. Mike Green
He struggled in the playoffs and may be one of the worst defenders on this list. That being said, fantasy pools don't measure defense, and Mike Green is the premier offensive defenceman in the league.
He actually set an NHL record amongst d-men for most consecutive games with a goal, with eight. He lead defencemen in goals, points and power-play goals last year and should repeat this year.
2008:
Gms G A Pts +/- PIM PPG
68 31 42 73 24 68 18
Keep Reading