Chicago Bears season preview(first half): It makes me feel like a kid on Christmas.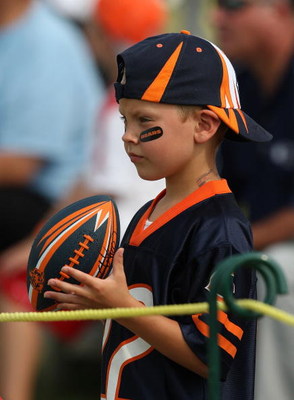 I am getting so excited for football season! I keep daydreaming about bombs to Devin Hester, and Matt Forte breaking one up the middle. I envision a healthy Tommie Harris striking fear in the heart of opposing Quarterbacks, and a much improved season defensively as a result. I can't wait to see my Bears take on our rivals in Lambeau, and see Jay Cutler throw his first official pass.On paper, the Bears technically have the easiest schedule in the NFL. This is based on the winning percentage of the opposing teams that they play. This might sound like a great setup, but the season has more difficult games than you might believe. The reason the season is ranked the easiest is largely due to the 0-16 Lions that the Bears play twice next year. The Packers and Vikings have the second and third easiest seasons this year as a result of this same statistic.
What the numbers don't show is that the Bears play the Super Bowl champions in week 2 and their runner-ups week 8. Reviewing their schedule, the season looks to be a lot more difficult than portrayed.
Week 1: Green Bay Packers in Lambeau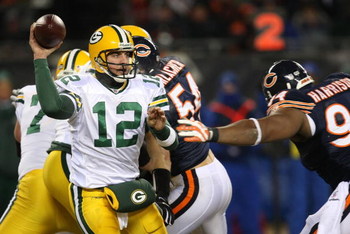 This is where the Bears need to set the tone. If Chicago can get off on the right foot, and be 1-0 against their primary division rivals, it will create the swagger they need. Green Bay has switched to a 3-4 formation on defense, and it could take them awhile to completely adjust. I think Green Bay's defensive change-up will make or break this season for them.It will play the biggest factor in this game. Can Jay Cutler come in and pick apart the secondary, or will the Packers pressure him into submission? The key match-up I see in this game is Jay Cutler vs. Al Harris and Charles Woodson. Can Jay throw pinpoint passes and avoid getting picked-off by these elite Defensive Backs? The Bears defense will also have to show up. Last time that the Bears lost to the Packers it was a blowout, and the defense played their worst game of the season. I think the Bears will be able to win this one, but it is going to be a close game. The Bears and Packers always play hard,this will be a fun game to watch.
Week 2: Defending the Champions.The Pittsburgh Steelers.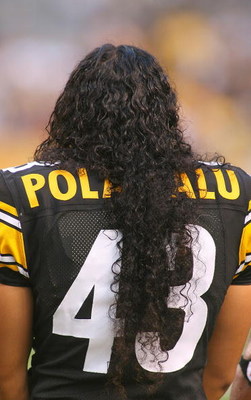 I am really looking forward to watching this game. The Bears are going to be playing the defending Super Bowl champions at home in Soldier Field. I think this may be the game that decides Chicago's season.The only way for a Chicago victory is if the Bears defense can hold Big Ben, and Jay Cutler can put a few points on the board. I think this will be a very low scoring game, and it will come down to the wire. The match-up to watch is going to be Ben Rothlesberger vs. Tommie Harris,Alex Brown, Adawale Ogunleye and Mark Anderson. If the Bears D-line can keep pressure,and get sacks, the Bears will walk away with a win. Sadly, I have to say this one will be Pittsburgh.
Week 3:The Seattle Seahawks.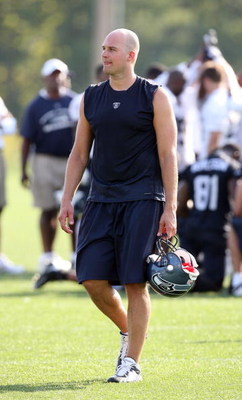 I am not sure what to expect from this game. Matt Hasselbeck has returned and is ready to play, and Seattle recently signed Wide Receiver T.J. Houshmandzadeh. This makes them somewhat of a different animal than last year.However, Seattle is in more of a transitional period than Chicago. I think that Charles Tillman vs. T.J. Houshmandzadeh is going to be the match-up of the night, and that a healthy Tillman will shut down T.J. I don't think that the Seattle defense will be able to stop the Bears offense, and that will be their Achilles heel in this game. I am predicting a solid victory for Chicago in this one.
Week 4: The new Lions.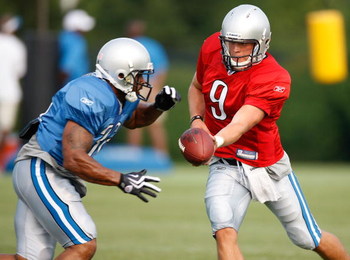 I am actually interested to see what Detroit does this year. For them, the only place to go it up. I think this game will boil down to Matt Stafford and Calvin Johnson's chemistry. If Matt and Calvin can create a tandem, and become a striking force, Detroit could have some flashes of success this year. The Lions were in a lot of close games last year, and have only improved their program by drafting a new young Quarterback. Realistically, I think the Bears should be able to coast through this one. I think the match-up to watch is Matt Stafford running away from the Bears D-line.
Week 5: Payback. The Falcons.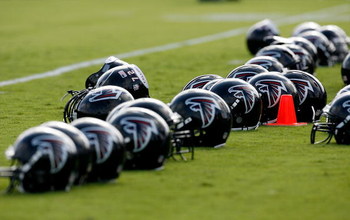 Another heart breaker from last year. The Bears lost in the last 11 seconds of the game. If they would have won, they would have made the playoffs as a wild card. The Bears are going to come to this game hungry. I think this game is going to depend Matt Ryan's ability to read the Bears defense. Last year Matt was able to complete some very upsetting passes. I think the Bears defense will play better this year, and will be able to have a solid victory over Atlanta.
Week 6: Cedric Benson and the Bengals.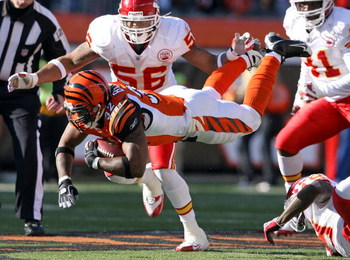 Cedric will feel that he has something to prove. He was cut by the Bears after poor performance. He was then signed by the Bengals, and is experiencing some success. I think this will be a better game than people think, and will ultimately be a match-up between Lance Briggs and Cedric Benson. I think Lance will get the better of him, and the Bears will be able to win this one.Carson Palmer will also be back, so the passing game will also be more of a threat. Chad Johnson will be a viable receiving threat, so the Bears secondary will have to shut down Palmer.Though, the loss of T.J. Houshmandzadeh will slow Palmer down a little bit. I am expecting the Bears to come out on top in this one.
Week 7: The Cleveland Browns.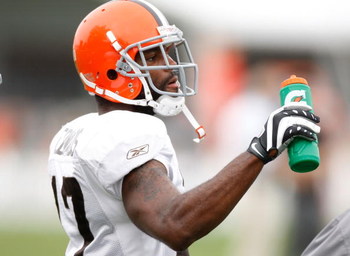 The Browns deserve more credit than they get. Last year, it seemed like they had a lot of talent, but nothing was clicking for them. Superstar Braylon Edwards dropped too many passes, and they just couldn't get it together.The Browns could win this one, if Braylon Edwards can make the catches this game, and Josh Cribbs can make an impact on Special Teams. Realistically, I just don't see this happening. I have a feeling this will be a one sided defensive stand for Chicago, with a few Jay Cutler Touchdowns to boot.
Week 8: The Cardinals
Week 8 is going to be a tough game. I think this game will be decided by Chicago's secondary. It depends on how well Charles Tillman and Nate Vasher(I am guessing Bowman will be hurt by now) can cover Larry Fitzgerald and Anquan Boldin. Larry and Anquan are arguably the best WR tandem in the NFL. I think this one is up in the air (literally), and it will take stout defense on the Bear's part. The secondary HAS to come to play.I am going to have to give this one to the Cardinals.
Summary of first half of of the season.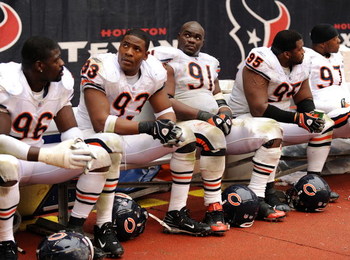 The men in the picture need to mesh back together to make this season a success. If the D-line can't start the disruption, we will see the secondary struggle again. At the half way margin, I think the Bears will be 6-2. They will have losses to the Steelers and the Cardinals. Even with a struggling defense, they can win most of these other games.
Keep Reading

Chicago Bears: Like this team?