Top Prospects in Yankees' Organization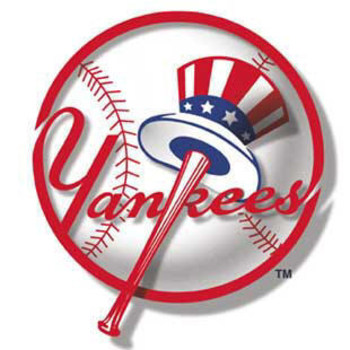 The Yankees are not known for their talented farm systems. Most of the top prospects being traded away for older veteran players. But a new trend has emerged and the Yankees are now keeping most of their prospects instead of trading them away.
This has never been more evident than this past trade deadline, where the Yanks only made one minor trade. Traditionally, a big mover at the deadline in recent years, such as acquiring Bobby Abreu a few years back and Xavier Nady and Damaso Marte last year.
All three of those players are currently not playing for the Yankees, or not playing at all.
Zach McAllister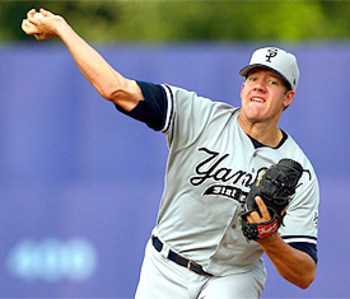 The right-hander has been stellar at the AA level this year, going 6-4 with a 2.14 ERA in 101 innings pitched. The Yankees are worried about his innings pitched and did place him on the DL earlier in the season to limit him.
They blamed it on a "dead arm". Should be at AAA next season and could see some Major League action in September. If all goes well he should be a major part of the pitching staff in the near future.
Jesus Montero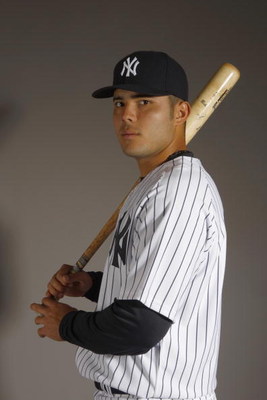 The 19 year old backstop has been very impressive. He played in his second straight Future's Game this year, and before he had to end his season due to injury he was hitting .317 with 9 homers and 33 RBI in AA.
Projected to be Jorge Posada's replacement in a few years. He doesn't have a great glove but the way he hits is going to make up for that. Might see him next year in September, but if not definitely in 2011.
Zachary Kroenke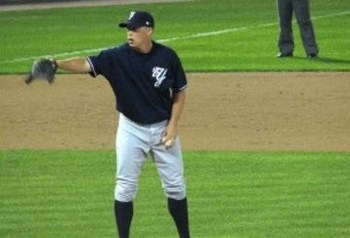 The left-handed reliever has been lights out for AAA Scranton. He has a 7-1 record to go with a minuscule 1.34 ERA. Maybe more importantly he has held left handed hitters to a .174 average against.
A strong candidate to be called up in September this year to lighten the load for Phil Coke, who is one of the leaders in appearances made this season.
Austin Jackson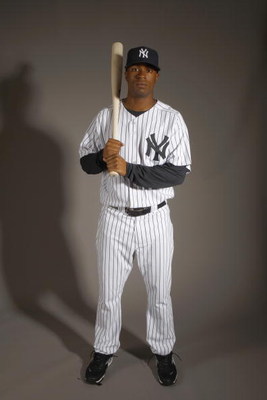 The young outfielder is one of the best in the Yankees system. Currently in AAA, his power has not transferred from AA, but is hovering around a .300 average. His speed is very impressive, something the Yankees have very little of in the Majors.
His 111 strikeouts leads the AAA Yankees which is one reason he has not been called up yet. But the 22 year old has time to improve and should become a major part of the Yankees offense in years to come, he would be a great leadoff hitter.
Might see him in September this year, but in limited action.
Mark Melancon
The 24-year-old rookie has been up and down all season between AAA and New York. In New York he has a 3.14 ERA in 11 innings pitched. At AAA he has a 2.18 ERA in 45 innings pitched. He could see some more action in September this year, but in the long run I see him as Mariano Rivera's eventual replacement.
Juan Miranda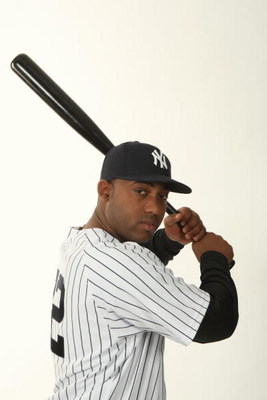 The slugging first basemen got his first taste of the Majors last year in limited action as a September call up. Has had a good year at AAA this year, with 18 homers and 75 RBI, batting .285 and a slugging percentage of .504.
Not sure where he can get much playing time for the Yankees in the Majors, unless he can play right field. A good possibility to be a call up in September.
Ivan Nova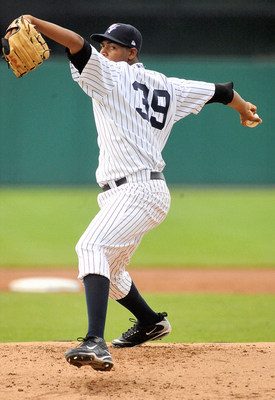 The young right-handed starter has split his time this season between AA Trenton and AAA Scranton. At AA he was 5 and 4 with a 2.36 ERA in 12 starts, at AAA he is 1 and 2 with a 5.52 ERA in 8 starts. With time he will get better and should start in AAA next season.
Kanekoa Texeira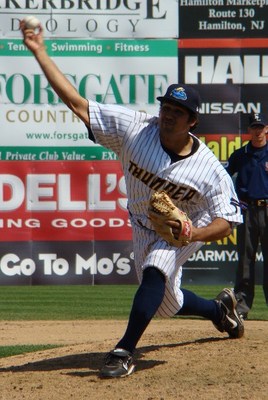 Here's a guy lots of people have not heard of but is a solid pitcher. he came over in the Swisher trade from Chicago. The Hawaii native has a 2.56 ERA in long relief for AA Trenton. Should see him in bullpen in a few years.
Keep Reading

New York Yankees: Like this team?