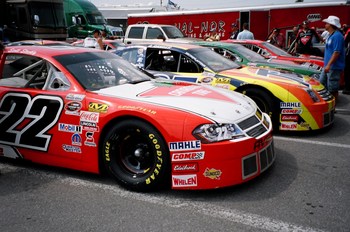 The 2009 Grand Prix de Trois-Rivieres was exciting. I have captured as many images of the event as I could during the weekend and I am presenting them to you.
This was the 40th edition of this great event and it was once again a huge success. The weather was fantastic, perfect for a memorable weekend.
I had a lot of fun and I want to share it with you. Enjoy!
Fan Favorite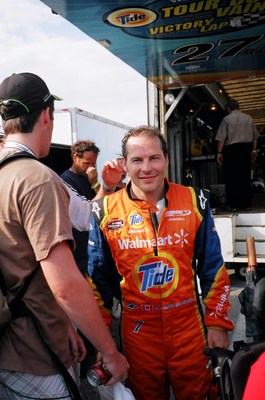 The former F1 world champion, Jacques Villeneuve was drawing a crowd each time he was stepping out of his motor home.
Villeneuve in good company
Villeneuve with a young fan.
Villeneuve drawing a crowd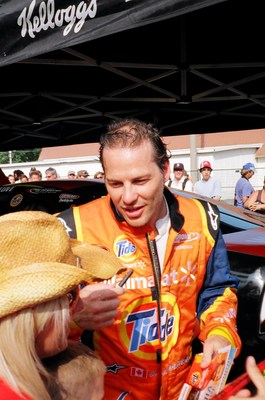 The former champ had a lot to do this weekend.
Had enough?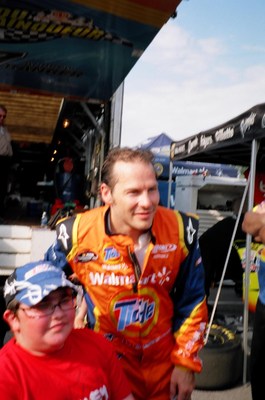 Did you have enough of Villeneuve already?
Time to race!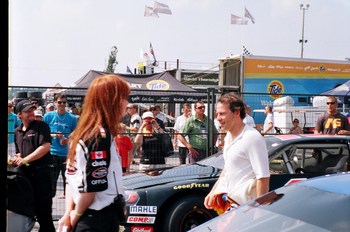 After signing hundred of autographs, Jacques was on his way to his car.
Speedy Villeneuve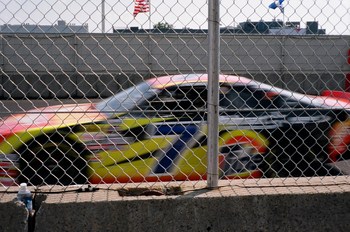 Villeneuve at full speed. He finished in 4th place.
Our young fan featured again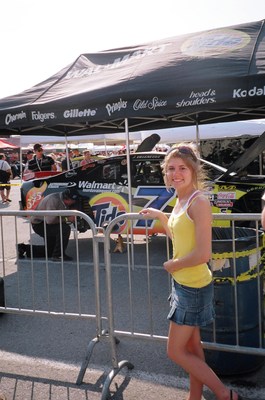 I followed our young fan and took one more pic with her.
Now, the others
This is myself with Alexandre Tagliani, the pole sitter. Unfortunately, he experienced engine problems and retired from the race.
No. 99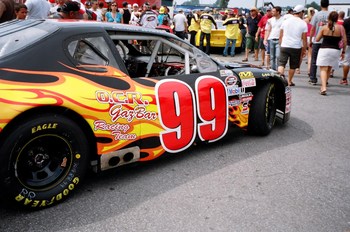 A stylish Nascar. Unfortunately it trailed behind all race long.
The pole car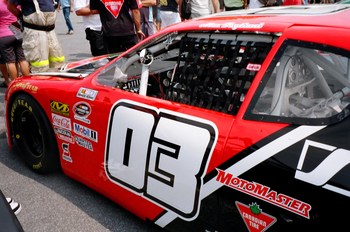 This is Tagliani's car before the race.
The winner!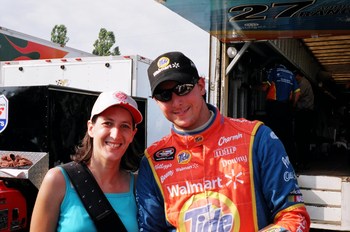 This is the winner, Andrew Ranger along with a racing fan.
The starting grid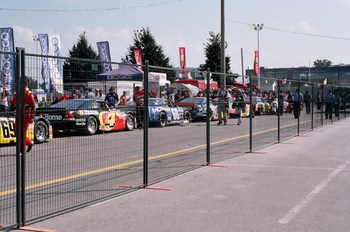 Just minutes before the race.
Pit babes!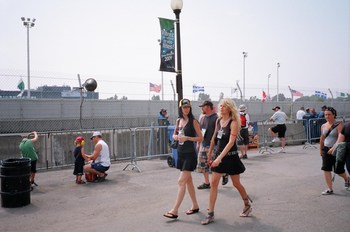 What's a Grand Prix without pit babes??? ;)
Third place car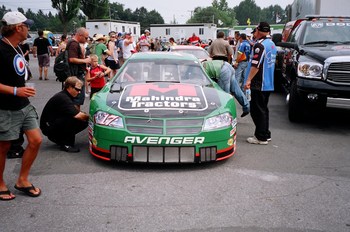 The eventual third place car.
Patrice Brisebois's car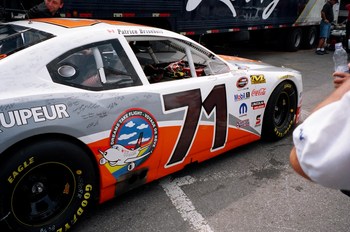 This was the car driven by former Montreal Canadiens defense-men Patrice Brisebois. The driver did not finish the race because of dehydration due to the extreme heat inside the car.
Bring the Koni challenge cars!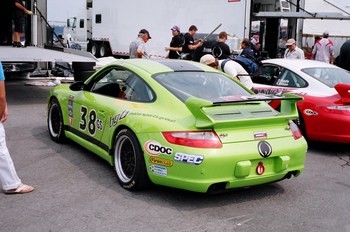 The Koni series involved many exotic cars. This is one of them.
More from the Koni No. 38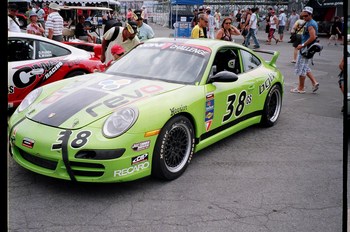 More Koni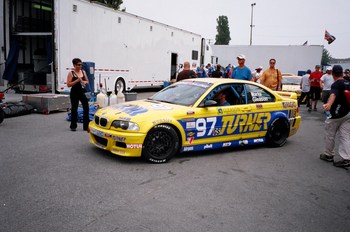 The Turner Koni team had mixed results. This is the one who survived.
The other Turner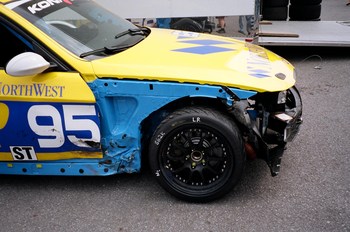 Unfortunately for this one, the race ended in the wall.
The best for last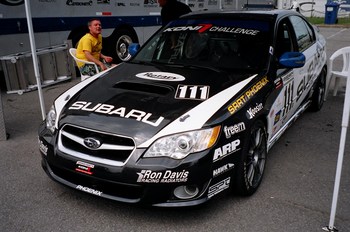 This is one hell of a car. The Subaru No. 111.
The Mazda series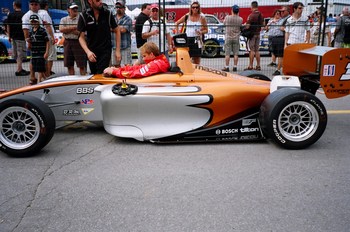 The Mazda series was another very interesting race to watch. This is No. 3 just minutes before the race.
Mazda No. 23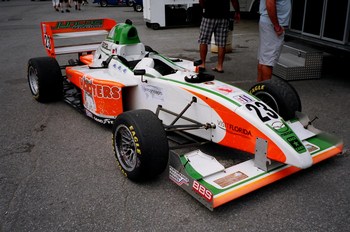 Another Mazda series car.
More Mazda!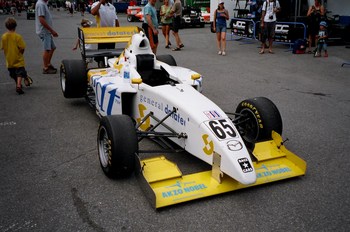 One good looking Mazda car was the No. 65.
Mazda No. 66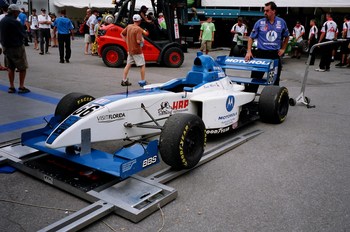 Entering the garage after the race.
The less fortunate one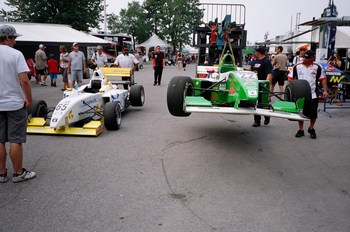 This car did not finish the race and required the lift to go back to it's garage.
The parking lot!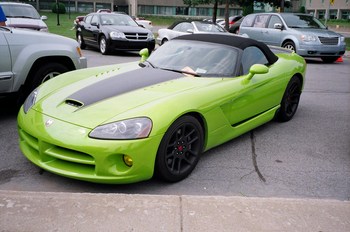 The parking lot contained some great cars. This green and black Viper looked awesome.
More from the parking lot
An awesome Lotus Elise was also there for the whole weekend.
I want one!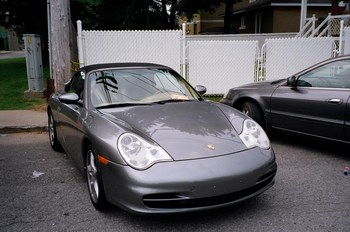 The greatest duo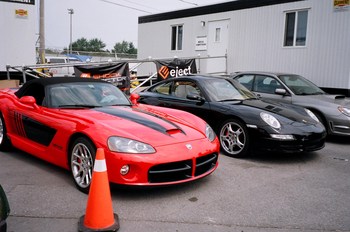 A great duo. A Viper and a Porsche.
Come back next year!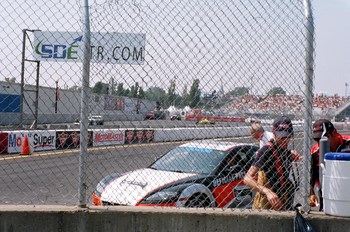 I hope you enjoyed this slide show. I will be back next year with even more pictures!
Keep Reading