SEC Football: Ranking The Coaches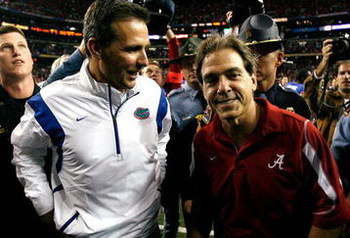 The SEC is the most dominant conference in college football. Teams like the Alabama Crimson Tide, Florida Gators, Georgia Bulldogs, Ole Miss Rebels and LSU Tigers are all ranked Top 25 in the polls.
Florida has won two of the last three national championships and Alabama was one win away from having the opportunity to play for national title No. 13 in 2008.
This article ranks the coaches in the SEC from worst to best. Consideration was made based on past success and the current states of the coaches respective programs.
12. Lane Kiffin, Tennessee Volunteers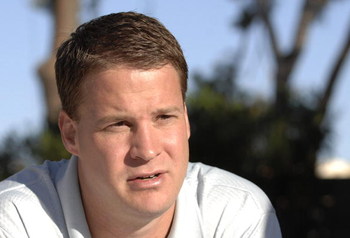 Lane Kiffin came to the Tennessee after a failed head coaching stint in the NFL and after having served as the offensive coordinator for the USC Trojans under Pete Carroll.
Kiffin served as head coach for the Oakland Raiders and led the team to a 4—12 overall record.
Oakland often seemed confused and ill prepared for games under Kiffin's leadership.
After Kiffin was named as the new head coach of the Tennessee Volunteers in December 2008, a comedy of errors and poor judgment ensued. It became quickly known that Kiffin was quite gifted at causing embarrassment to his employer.
Kiffin made numerous remarks about other SEC coaches and violated numerous NCAA rules on his way to proving that a young coach in his thirties can sound even more immature than the players he coaches.
Kiffin assembled a solid staff and was able to recruit effectively despite the outlandish remarks and childish behavior. Only time will tell if he grows up in time to coach the season.
11. Gene Chizik, Auburn Tigers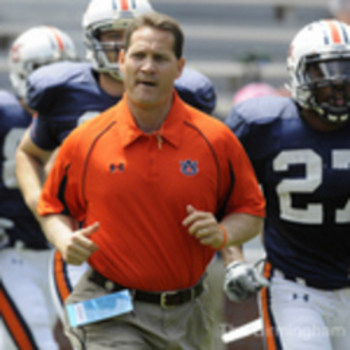 While many Auburn fans will have a public outcry over Gene Chizik being named next to last, the fact is his record as a college head coach is simply terrible at this point.
Chizik accepted the head coaching position for the Iowa State Cyclones in 2006. In his two seasons there, Chizik's teams were often outmanned and outcoached, which led to a 5—19 overall record.
Chizik was attempting to rebuild the Iowa State program through recruiting, but his classes were ranked lower than the previous three under former Iowa State head coach Dan McCarney.
Chizik has been surrounded with a solid staff at Auburn and the level of talent available to recruit will be much improved.
Only time will tell if the issues at Iowa State were a result of where he coached or a result of the caliber of coach he is. As for now, his record is simply too bad to list him any higher than 11th.
10. Dan Mullen, Mississippi State Bulldogs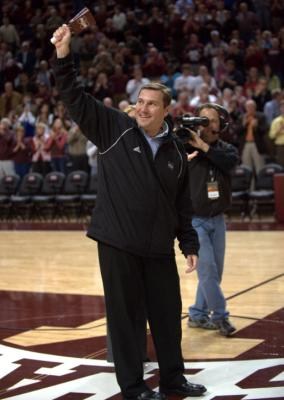 Dan Mullen served as offensive coordinator under Urban Meyer at Florida the past several seasons. He also served as the quarterbacks coach for Meyer at Utah during the 2004 undefeated season.
Mullen is widely considered one of the bright young offensive minds in college football.
While Mullen has no head coaching experience, unlike the other two new coaches in the SEC, he also doesn't have a failed stint as a head coach like they do.
How effective Mullen will be as a college head coach remains to be seen, but he was effective in his first recruiting season with the Bulldogs bringing in the 19th best class in the nation according to scout.com.
9. Bobby Johnson, Vanderbilt Commodores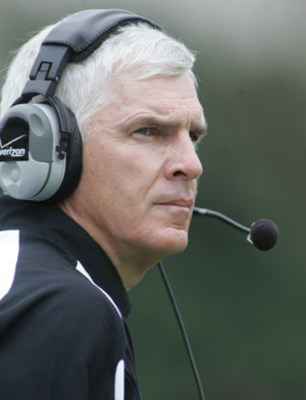 In 2001, Bobby Johnson was announced as the head football coach of Vanderbilt University after leading the Furman Paladins to the Div. I-AA national championship game.
Johnson currently is the second-longest tenured coach in the SEC behind Mark Richt, who has eight years at Georgia.
In December 2008, Johnson led the Commodores to their first winning season since 1982, going 7—6. A win over Boston College gave Vanderbilt their first bowl win since 1955.
Johnson has compiled an overall coaching record of 87—92.
8. Rich Brooks, Kentucky Wildcats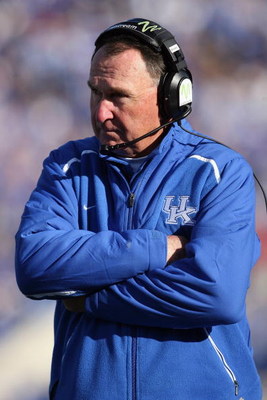 Rich Brooks has been coaching football since 1963. In 2003, Brooks was named the new head coach of the Kentucky Wildcats. Many thought it was a mistake due to the lack of recent success Brooks had seen.
In Brooks' first three seasons, his squads posted records of 4—8, 2—9 and 3—8, respectively. The effects of NCAA probation crippled the program during this three year span.
In 2006, with the NCAA probation effects fading away, Brooks led the Wildcats to a 7—5 regular season record. The Wildcats earned their first bowl bid since 1999.
In 2007 and 2008, Brooks led the Wildcats to a record of 15—11, including a win over No. 1 ranked LSU at the time.
Brooks is the first head coach in Kentucky history to win three consecutive bowl games.
7. Bobby Petrino, Arkansas Razorbacks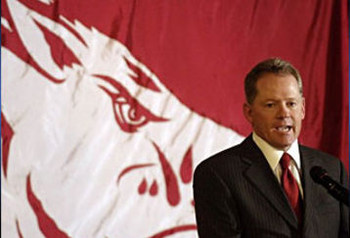 In 2003, Bobby Petrino was named as the head football coach of Louisville after a very successful career as an offensive coordinator at such schools as Auburn, Nevada, Lousiville and Utah State.
Petrino is known as one of the best offensive minds in college football.
In his four seasons at Louisville, Petrino led the Cardinals to a 41—9 overall record.
After a failed stint as a head coach in the NFL with the Atlanta Falcons, Petrino was named as the head coach for the Arkansas Razorbacks in 2008.
In his first season in Arkansas, Petrino led the Hogs to a 5—7 overall record.
For his career, Petrino is 46—16 as a head coach.
6. Houston Nutt, Ole Miss Rebels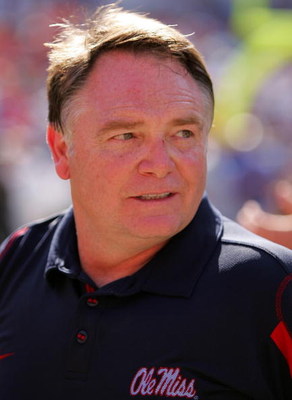 On December 10, 1997, Houston Nutt was named head coach of the Arkansas Razorbacks.
Nutt resigned as head coach of the Arkansas Razorbacks in 2007 amid several controversies and allegations.
In his ten seasons at Arkansas, Nutt compiled a 75—48 overall coaching record. He won three conference divisional titles.
In November of 2007, Nutt was named as the new head coach of the Ole Miss Rebels.
In his first season with the Rebs, Nutt led his team to a 9—4 overall record. For his coaching career, Nutt has compiled a overall record of 120—74.
5. Mark Richt, Georgia Bulldogs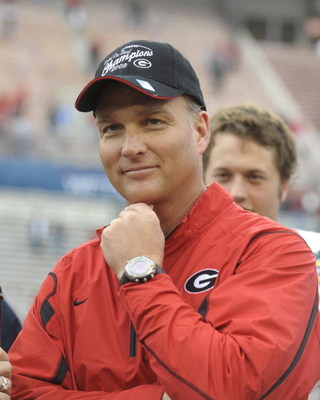 Mark Richt became the head coach of the Georgia Bulldogs prior to the 2001 college football season.
Richt had previously served as offensive coordinator for Florida State under head coach Bobby Bowden.
In his first seven seasons at Georgia, Richt's teams have won two SEC Championships and three SEC Eastern Division titles.
Richt has led Georgia to five AP Poll Top Ten finishes from 2002—2005, and again in 2007.
Richt is considered to be a very good offensive mind and a excellent recruiter.
For his overall head coaching record, Mark Richt is 82—22.
4. Les Miles, LSU Tigers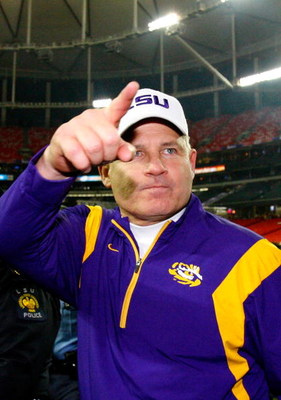 In 2005, Les Miles took over the head coaching position with the LSU Tigers after serving four seasons as the head coach for the Oklahoma State Cowboys.
During his four-year tenure with Oklahoma State, Miles compiled a 28—21 overall record.
Since arriving at LSU, Miles has made numerous controversial statements regarding Nick Saban, the former head coach at LSU and current head coach at Alabama, and has earned the nickname the Mad Hatter due to his risky play calling, outspoken nature, and defiant attitude and in reference to the old style large white hat he has worn since being at LSU.
Miles is considered to be a top coach on the offensive side of the football and a very good recruiter.
In his four seasons with LSU, Miles has guided the Tigers to a 42—11 record including one national championship in 2007.
For his career, Les Miles has compiled a 70—31 overall head coaching record.
3. Steve Spurrier, South Carolina Gamecocks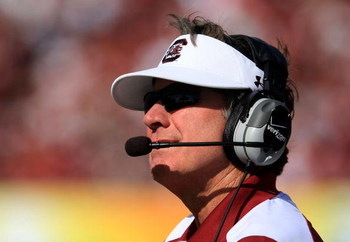 In 1990, Steve Spurrier took over as head football coach for the University of Florida. Prior to his arrival, Florida struggled to have success in the SEC.
In 12 seasons at Florida, Spurrier compiled an 87—14 coaching record. He led the Gators to five SEC conference titles and one national championship.
Spurrier was announced as the head coach of the South Carolina Gamecocks in 2005 after a failed stint as a head coach in the NFL.
Since arriving in South Carolina four years ago, Spurrier has not enjoyed the type of success he had at Florida.
Spurrier has led the Gamecocks to a 28—22 overall record. He has found it difficult at South Carolina to recruit the same caliber talent he enjoyed at Florida.
For his overall career, Spurrier has compiled a 170—62—2 career coaching record.
2. Nick Saban, Alabama Crimson Tide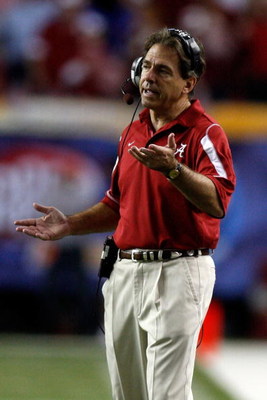 Nick Saban led LSU to the SEC title in 2001. It was the first outright title for LSU in 16 years. In 2003, Saban led LSU to the SEC title, and then to the national championship, defeating the Oklahoma Sooners for the BCS crown.
In 2007, Saban took over as head coach of the Alabama Crimson Tide after a brief stint in the NFL. In 2008, after just one full season on the job, Saban led the Crimson Tide to a 12—0 undefeated regular season, winning the SEC western division. It was Alabama's first western division title since 1999.
Saban is considered a defensive guru employing a versatile 3—4 scheme on defense.
Considered to be one of the best college recruiters in the nation, Saban recruited several top classes at LSU and has brought in back—to—back No. 1 ranked recruiting classes at the University of Alabama.
He has compiled a 105—50—1 career coaching record.
1. Urban Meyer, Florida Gators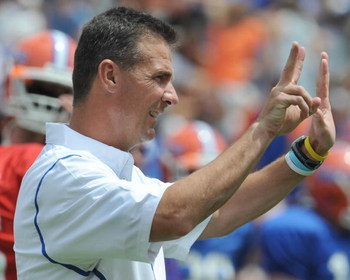 Urban Meyer took over the University of Florida program in 2005 after having had a successful run at Utah as head coach.
In his two seasons at Utah, Meyer was 22—2, winning the conference title both seasons.
Since arriving in Florida, Meyer has won two of the last three BCS national championships and compiled a 44—9 record in four seasons.
Meyer is a tireless recruiter and is considered a guru on the spread offense. With recruiting classes consistently ranked in the top five, Meyer should remain high on this list for years to come.
For his career, Meyer has compiled an 83—17 overall head coaching record.
Keep Reading