WWE Feuds That Just Have to Happen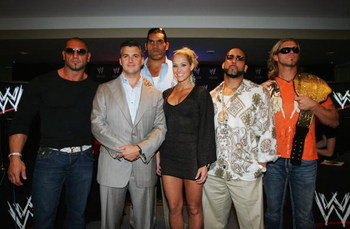 Hey Nathan here with another new article. First I wanna thank everyone for the support on my first article and I wanna thank the admins for getting me back into the Top 50 Pro Wrestling Writers right away.
Now I'm heading for No. 1. Damn that's a long way from 39 to 1. Oh well.
Anyways in this article I will give you suggestions for some feuds that might be good right now. So without anymore delays, let's start.
Edge Vs Chris Jericho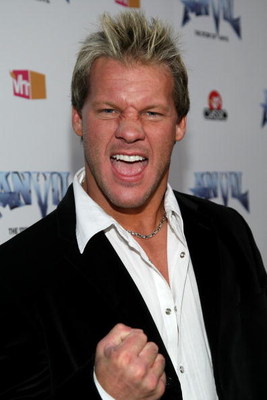 This feud is very probable for so many reasons. First of all, because it would be feud of the year material. Second of all because Edge is coming back from injury in 2010.
They can turn him face and can have Edge talk about how Chris just moved on right away not looking back or how Chris didn't help him prevent it in some way. Or that Edge was carrying the tag team.
Any of those would be fine. Edge and Chris Jericho are two of the biggest stars in the WWE and to see a feud like this would definitely be a treat.
Sadly that would mean SmackDown loses a big heel. Oh well then Jericho can asert his complete heel dominance over SmackDown. Plus you always got Punk.
When should it happen? Possibly after Edge returns so that at Wrestlemania 26 we can see Chris Jericho Vs Edge!
Batista Vs Triple H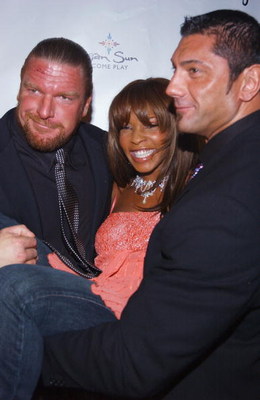 You're probably saying, "Ugh, Boretista."
You should put a hold on that. Triple H is a guy who brings out the best in Dave. He can even get his mic skills to a better level, which I find hard to believe.
Basically, the dudes have chemistry. No not the kind a girl and a guy have in bed, but the kind that makes them fight better.
I believe Triple H can make Dave look pretty good in this feud. And honestly I would love to see this feud again especially after the WM 21, Backlash, and Vengance matches.
Then again that was in Batista's good years. Despite that I still think Dave can bring something good now.
Shelton Benjamin Vs Christian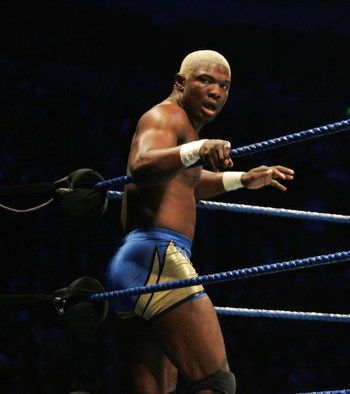 Hey, I'm not being biased here. I'm including ECW too. Shleton Benjamin is arguably the best pure wrestler in the business. He is a guy who has had a totally underrated career.
The man should've gotten so many World Titles by now and I do not know WWE's issues with him. Anyway.
I think it would be interesting to see these two face off against each other. For some reason I think Shelton is a guy who can have chemistry with Christian. Christian himself is an alright wrestler.
I think this is the kinda stuff you want if you wanna have a good ECW. And it would be nice for Shelton to get kinda close to a World title.
Shawn Michaels Vs Kofi Kingston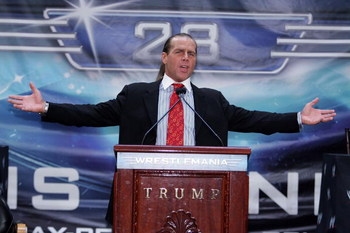 Am I the only one who wants to have these two highfliers face off. I think a feud between Kofi and HBK for the US title would be cool.
Even though I think HBK should be feuding for the World title, but I just don't think that will happen anymore. Moving on.
Kofi and HBK are both great high fliers. I think these two would have good chemistry and could give us amazing high flying events. Especially if you add ladders to it.
That's right, a ladder match for the US title. It's not only for the World Titles and MITB you know.
Basically, it would be cool to see this.
CM Punk Vs Undertaker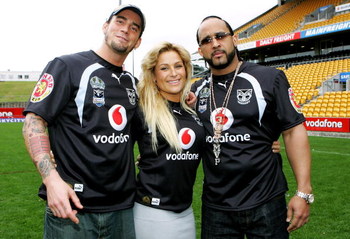 I think it would be interesting to see these two face off. Especially if this is at mania. Despite some people who still question CM Punk he is a great superstar.
He has proved that he is main event material. And his feud vs Jeff Hardy has been suprisingly good. I remember that I was one of the people who doubted this rivalry, but now I've grown to like it.
Undertaker is scheduled to return soon. Despite his age Undertaker still performs at a great level that makes him one of the best in the WWE.
I think this would be a very exciting feud to see especially if it has a Wrestlemania match in the deal.
SmackDown Vs Raw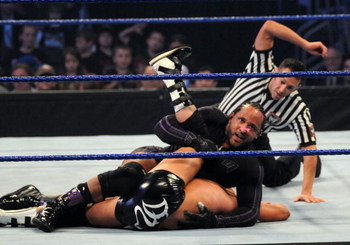 I have a good feeling that I am not the only one who wants to see this again. Does anyone remember the 2005 SmackDown Vs Raw match at Survivor Series. It was amazing.
Raw came into the feud as the "A" show. Proclaiming that they are the best show. SmackDown disagreed with that and they took it to Raw dominating them for months.
The finale was at Survivor Series. In a traditional 10 men Survivor Series match it was...
SD!
Batista(c), Randy Orton, Rey Mysterio, Bobby Lashley, and JBL.
Vs
Raw
HBK(c), Carlito, Chris Masters, Kane, and Big Show.
It was an amazing encounter and I would love to see something like that again except this time it will be Raw going in as the under dogs as clearly SmackDown is the better show at this point. This time I want something like this...
Randy Orton(c), Triple H, HBK, Evan Bourne, and MVP.
VS
Chris Jericho(c), John Morrison, CM Punk, Jeff Hardy, and Matt Hardy.
Raw has gotta win this one though and they gotta make it look good or the ratings will just keep going down.
Notes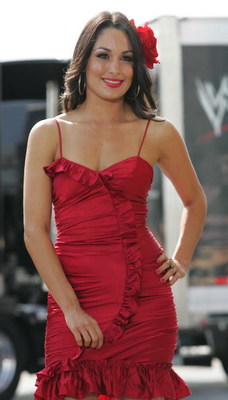 Thanks for reading guys. Enjoy this picture of Nikki Bella or Brie I can't tell (laugh).
Keep Reading