University of Oregon Ducks Voted Ugliest Jerseys?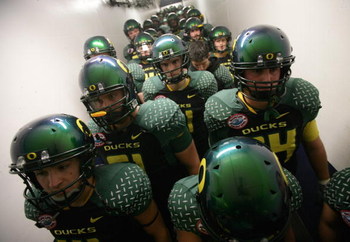 According to a poll I did nationally, fans asked, "why each year are we subjected to these ugly Oregon Ducks uniforms?" I would say that in Oregon they love them but everywhere else people do not... I did not think they were so bad last year myself but here are some national poll responses against both Oregon teams. If it helps any UCLA was third, Syracuse fourth and fifth worst was Florida State.
This year Oregeon has Duck Feathers spread across their shoulders... see this years SI College Football issue out now. Now if you're an Oregon fan I'd assume you love the change every year so defend yourselves. I'm guessing that when the yellow is predominant on the jersey, that's when it hurts the eyes??? Just a guess... All due respect Duck fans!!! Don't get mad, defend...
OREGON DUCKS
The Jersey problem goes on every year for Oregon Ducks fans... Although I didn't see anything wrong with this jersey from last year.... It may be when they bring in the yellow that the fans bark.
Oregon State Beavers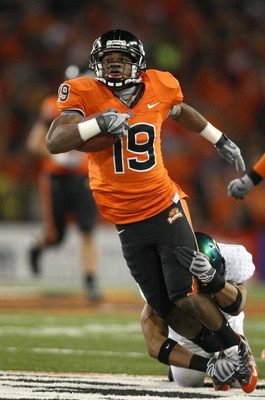 These are ugly too as voted number two... what's wrong in Oregon can't someone make a descent jersey? LOL—kidding aside—of Course all Oregonians will love both jerseys, nationally though you'll have to defend against the critics.
UCLA BRUINS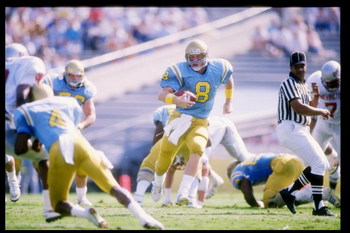 I have always loved the Bruins colors scheme, but I guess I was wrong.
Syracuse Orangemen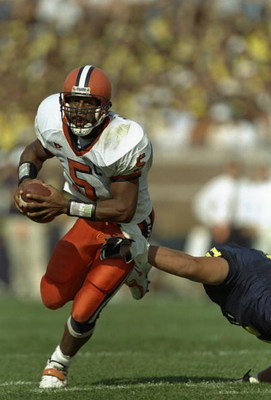 McNabb wearing white, I'm guessing its the orange jersey no one likes.
Florida State Seminoles
Over and Dunn as Florida State was listed as fifth worst.
Keep Reading

Oregon Ducks Football: Like this team?