10 NY Jets to Watch For During the 2nd Preseason Game Vs the Ravens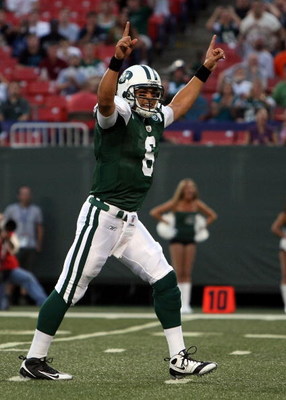 These are the 10 Jets players to watch for this upcoming preseason game that need a good performance. Whether it's for a starting job or to make the final roster, these players have something to prove. So look out for these 10 players specifically when you watch the Jets-Ravens game next Monday on ESPN.
Mark Sanchez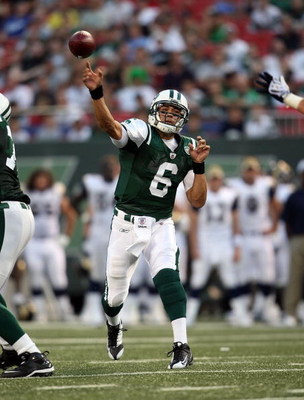 Sanchez will need to perform well to keep the edge over Kellen Clemens to win the starting job.
Kellen Clemens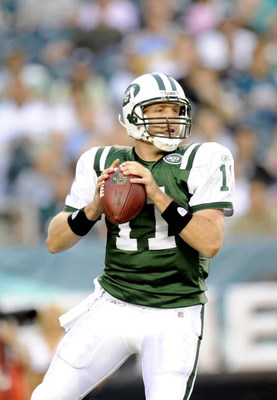 Clemens needs to pick it up and really outperform Mark Sanchez this game in order to stay in the running for the starting job.
Vernon Gholston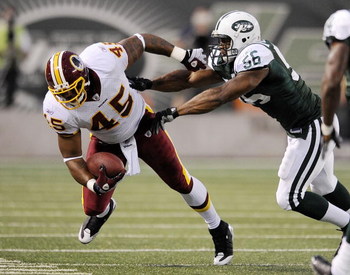 Gholston will have to prove that he's the right guy for the job to replace Calvin Pace in weeks 1-4. He wants to get that bust label off his back as well.
David Clowney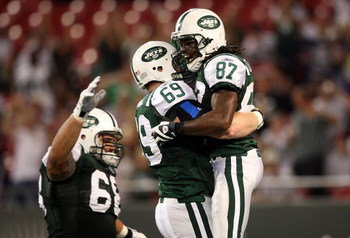 Clowney surprised the Jets coaching staff with a big performance last week. If he wants to keep the No. 2 WR job to start the season, he'll need another big game.
Brad Smith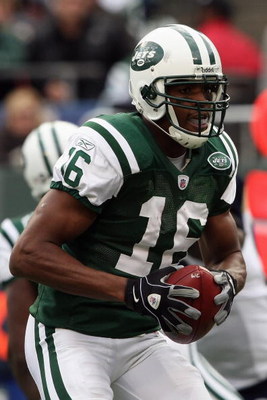 Brad Smith just got passed by David Clowney for the outside WR role opposite of Jerricho Cotchery. He needs to have a good game in order to get that starting spot back.
Dwight Lowery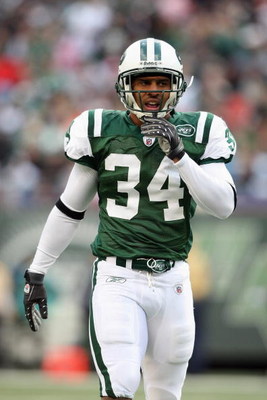 Lowery had a bad first game, where he got beat deep for a long completion. There have been questions about whether he might move to safety if he's too slow to play corner, so he'll need to prove he can keep with these receivers.
Reggie Hodges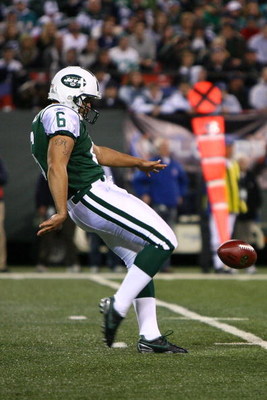 Rex Ryan was upset with the punting last game, so he brought in another punter to compete with Hodges. Hodges has looked good in practice, but he needs to translate that into the games.
Danny Woodhead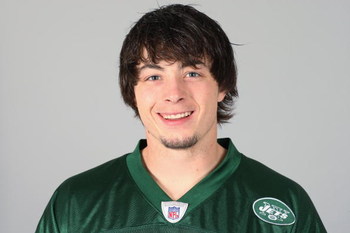 I'm not sure how likely the Jets are to keep four RBs on their final roster, but if Woodhead performs well enough, they just might do that. Woodhead is 5'7 and lightning fast with great hands. But he'll need to prove he can be valuable on special teams as well in order stay off the practice squad again this year.
Sione Pouha
Pouha is going to be spotting Jenkins a lot this year at NT when Jenkins needs a breather. He'll need to show he's capable of holding down the NT spot with the first team defense without our defense getting significantly worse.
Mike DeVito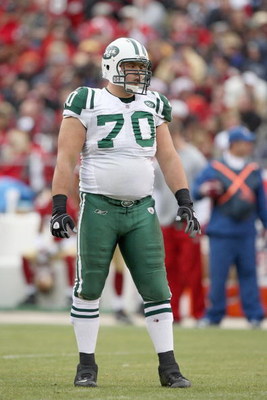 With Shaun Ellis recently getting suspended for the first game against the Texans, Mike DeVito is going to have to take his place. DeVito's a high energy work horse, but he's going to need to show that he's big enough to play a 3-4 defensive end.
Keep Reading

New York Jets: Like this team?