The Definitive AFC Preseason Report...in Limericks!
Sure, the NFC may be stealing the headlines these days (Michael Vick's 60 Minutes appearance, Michael Crabtree continuing to avoid playing football, a summer full of Vikings/Brett Favre rumors), but there's plenty going on in the AFC as well this preseason.
And what's the best way to get a quick fix of happenings around the AFC? Goofy limericks, that's what.
That said, here's the official AFC preseason report...in limericks. Just to be clear, these aren't power rankings or predictions of how the conference will shake out—just storylines and trends to watch as the regular season nears.
(As always, comments—in limerick form—are appreciated and encouraged.)
AFC East: Buffalo Bills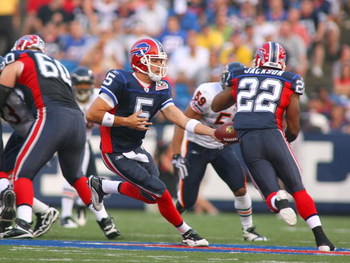 T.O. continues to try to steal the show,
Both on VH1 and local TV in Buffalo.
Be sure to watch the Bills' new no-huddle
It left the Bears' preseason defense mighty befuddled
Trent Edwards just needs time to throw.
AFC East: Miami Dolphins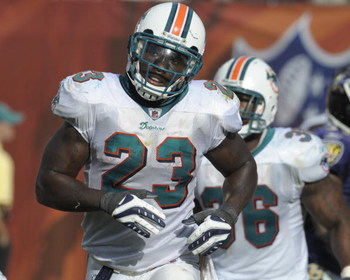 The Wildcat's a secret no more
So how will this Dolphins team score?
Pat White could play
but at the end of the day,
Ginn Jr. must step up for this team to soar.
AFC East: New England Patriots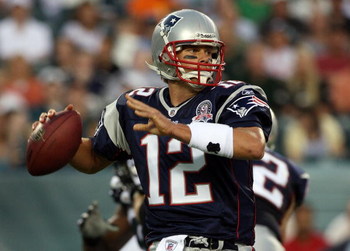 Tom Brady's knee no longer looks like bologna
But Fred Taylor's not exactly a young pony
The receivers will have their fun,
but the Pats need to establish the run.
You best stay healthy Laurence Maroney!
AFC East: New York Jets
Mark Sanchez is getting all the attention
But is this team focused on RB retention?
With three different backs,
will Thomas Jones get the ax?
Or is that just a rumor that creates tension?
AFC North: Baltimore Ravens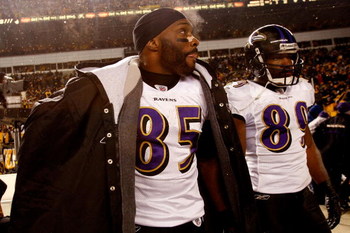 Don't say Derrick Mason pulled a Favre
Without him, the passing game would surely starve.
Ray Rice leads the RB competition
And Michael Oher is a great addition
Will a spot atop the division be carved?
AFC North: Cincinnati Bengals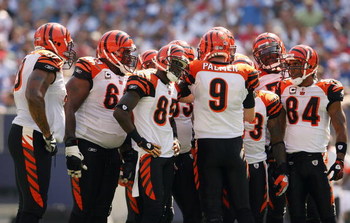 The Bengals will rely on Palmer's knees
Although he's not exactly on par with Drew Brees.
Watching the team on Hard Knocks
they need better blocking in the box
Can Cincy be a force? Psssh, child please.
AFC North: Cleveland Browns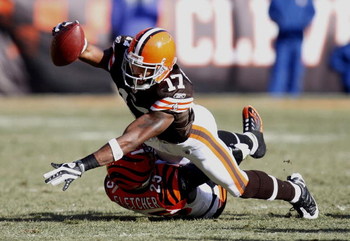 Is it Anderson or will it be Quinn?
Mangini claims it's whoever will help the team win.
If this team's not crappy,
Fans will be very happy
At least, until Braylon's dropped passes begin.
AFC North: Pittsburgh Steelers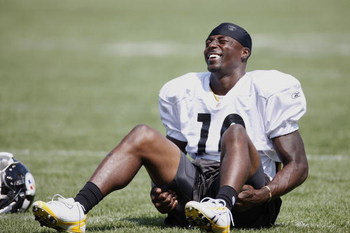 Santonio Holmes' speed is still breaking
But more sacks means a QB that will be aching.
But with Mendenhall back
and the team's core still intact
Another great run could be in the making.
AFC South: Houston Texans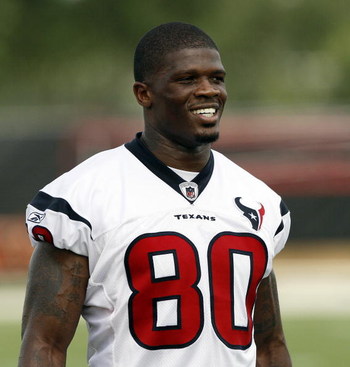 This team's putting all its stock in Matt Schaub
(I don't see Rex Grossman getting his job)
There just isn't a good reason
That A. Johnson shouldn't see the postseason
1,300 yards for Steve Slaton? No prob.
AFC South: Indianapolis Colts
With Tony Dungy off advising Michael Vick
I'm curious if this team will still click.
Harrison left town,
but fans love Donald Brown
And Anthony Gonzalez, for the most part, should do the trick.
AFC South: Jacksonville Jaguars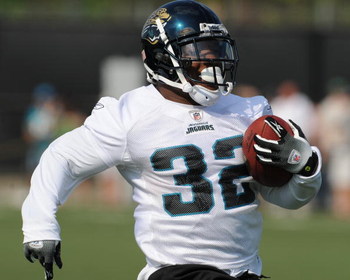 Last year in Jacksonville, all was not sunny
MJD was great, but Garrard didn't live up to the money.
The Jags added Torry Holt,
who isn't as fast as Usain Bolt
I'm sure there's a Matt Jones joke somewhere here that could be funny.
AFC South: Tennessee Titans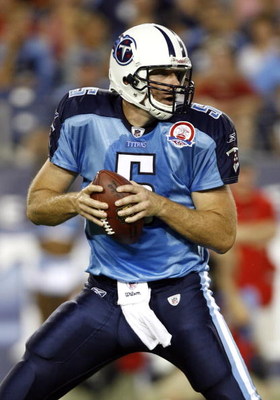 Haynesworth is gone, and Collins is 36 years old
Plus Vince Young feels left out in the cold
Sure Johnson and White are overachievers,
but why is no one talking about the lack of receivers?
If you run too much, your offense will fold.
AFC West: Denver Broncos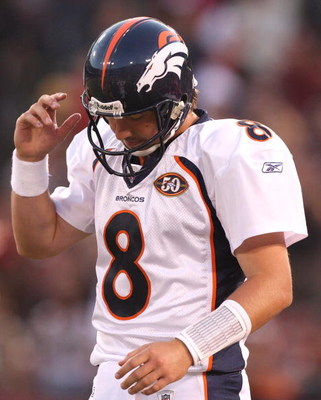 Kyle Orton's three-pick debut wasn't the best start
But he's still clearly atop the depth chart.
The Broncos' 2009 success
hinges on the B. Marshall mess
Why, again, was Cutler allowed to depart?
AFC West: Kansas City Chiefs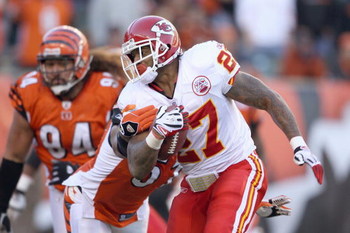 It's hard to tell if this team will be stable
But fans approve of adding Cassel, Mike Brown, and Vrabel
The playbook will be growing,
but will the ground game get going?
If not, a winning season would be a far-fetched fable.
AFC West: Oakland Raiders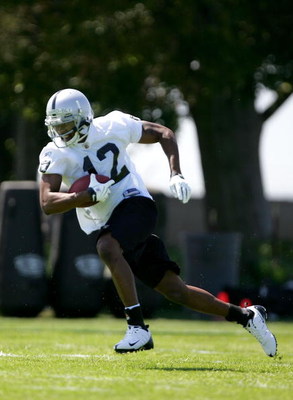 In April, Al Davis was slammed for his picks
Doesn't help that his new wideout has hands made of bricks
Will Tom Cable view Jeff Garcia
as this Oakland team's panacea?
With an experienced vet, the Raiders could be in the mix.
AFC West: San Diego Chargers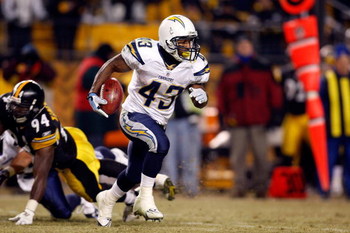 Tomlinson says he's ready to go
But Sproles could be the main back in this show.
Sorry to not be poetic,
but this division is pathetic.
And I can't stand to watch Philip Rivers throw.
Keep Reading