10 Gone and/or Forgotten Brewers of the Miller Park Era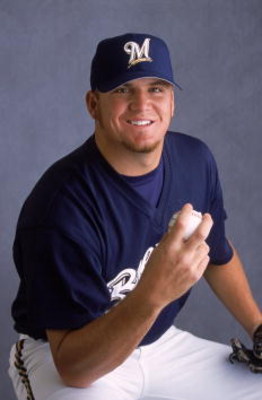 Miller Park opened at the start of the new decade/century/millennium in 2001, and throughout these first years, many different faces have come and gone in the clubhouse.
Many of these players were rising stars, now forgotten due to injury. Others were journeyman backups, picking up the garbage time in blowout games or making the spot start here and there as the starters recovered from injuries.
Some are still productive players in Major League Baseball, but are no longer with the Brewers as they were either undervalued or were moved/traded to make way for the Brewers of today. Let's take a look at some of the faces of the Brewers' Miller Park past.
Nick Neugebauer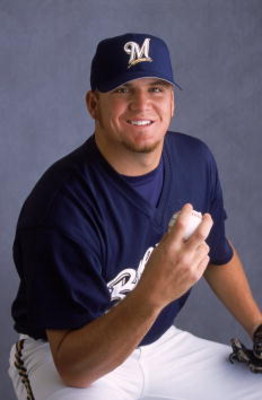 The story of Nick Neugebauer could arguably be one of someone who was pushed too fast to the majors. After starting two games in 2001 (one a good start, one a relative disaster), he was on the roster in 2002, projected to be the fifth man in the rotation.
Nick suffered a rotator cuff injury that year that ultimately killed his career. In 2004, he tried to make a comeback, but couldn't even pitch particularly well in single-A ball.
Mark Loretta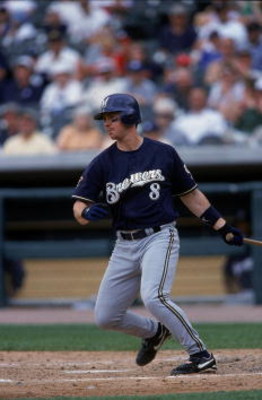 Mark Loretta began his career with the crew in 1995, and was sent packing in 2002 when the Crew traded him for Keith Ginter and Wayne Franklin.
Loretta would go on to be an All-Star in 2004 and 2006 and win the NL Silver Slugger Award in 2004. Meanwhile Keith wasn't anything particularly special (and apparently stranded 14 runners in one game according to Section 8 Softball, who is sponsoring his baseball-reference.com page), and Wayne Franklin was a somewhat mediocre in his full year as a starter for the Crew, going 10-13 with a 5.50 ERA.
But hey, he was involved in the trade to bring Carlos Villanueva to the Crew...so that was good...right?
Glendon Rusch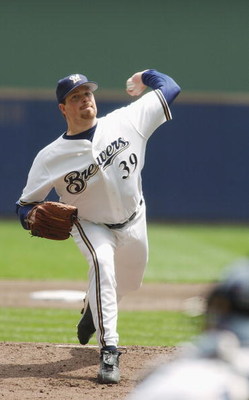 Glendon Rusch, who pitched for the Crew in 2002 and 2003, was considered to be a No. 2 starter behind Ben Sheets at one point.
After going 10-16 on a 56-win Brewers team in 2002 (while batting .288 with 1 HR), he fell out of the starter's role in 2003, going 1-12 on the season.
Ouch.
Chris Magruder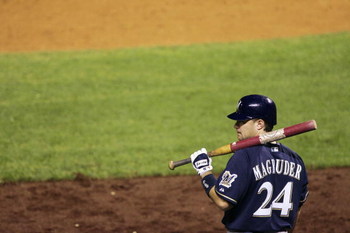 Finishing up his career with the Crew in 2004-2005, Chris Magruder was the primary backup outfielder, appearing in 101 games in 2005, hitting .203. I once saw a fan at Miller Park with an AUTHENTIC Magruder jersey. Now THAT is dedication for a mediocre backup outfielder.
Ruben Quevedo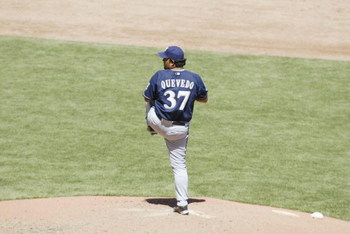 Pitched for the Crew between 2001-2003. In his three years with Milwaukee, he compiled a 11-20 record, a 5.66 ERA and gave up 49 home runs. His fastball is about as fast as a changeup.
Lyle Overbay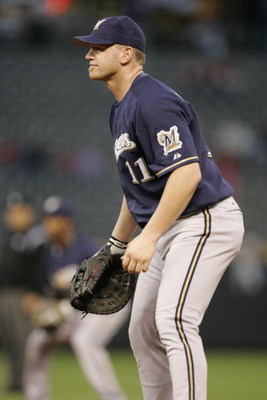 Lyle Overbay was a solid, consistent player for the Crew from 2004-2005. He was quite a fan favorite, too. During his at-bats, fans yelled out "OHHH!" something which never quite caught on during his tenure with his current team, the Blue Jays.
Scott Podsednik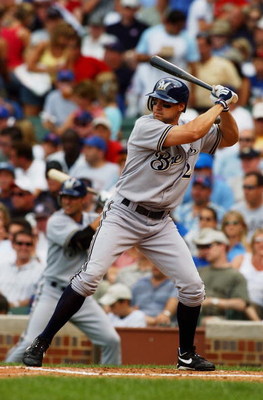 Scott Podsednik, after being mired for years in the minor leagues, finally broke out with the Crew in 2003 and finished second in Rookie of the Year honors to Dontrelle Willis. In 2004, he led the league with 70 stolen bases.
Brooks Kieschnick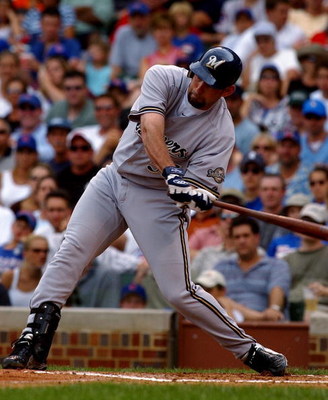 Brooks Kieschnick was essentially awesome during his two years with the Crew in 2003 and 2004. For example, in 2003 he batted .300 and had seven homers in 70 ABs.
He also spent time in the outfield, a DH in Interleague games, and was a relief pitcher. In his two years with the Brewers, he compiled a 2-2 record, pitched 96 innings in 74 games, obtained a cumulative 4.59 ERA and struck out 67 batters.
Victor Santos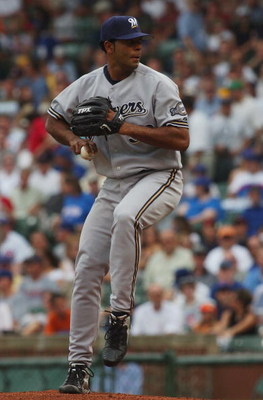 Victor Santos, the slowest pitcher in Major League Baseball history (according to me), spent two years with the Milwaukee Brewers on the Major League level (2004-2005).
He was having a great year in 2004 (started out 9-3, 3.80 ERA), but then imploded, finishing with an 11-12 record and 4.97 ERA.
Paul Bako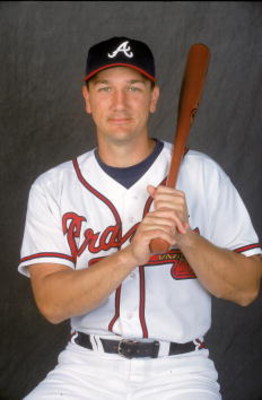 Paul Bako, current backup catcher for the Phillies, appeared in 87 games for the Brewers back in 2002. On a 56-win team, fans liked Paul Bako because his last name was only four letters, meaning that only four guys were needed to come to the game to spell out his name with body paint (which did occur!).
Keep Reading

Milwaukee Brewers: Like this team?