The Potential 2010 Boston Red Sox Roster: Position Players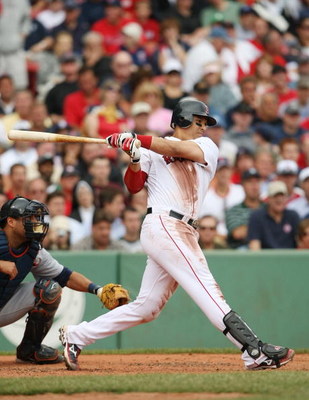 You can expect the Red Sox to make tons of moves this offseason to help bolster their roster, especially if this season turns out like 2006.
The Red Sox have already bolstered their 2010 lineup with the acquisition of Victor Marinez. You can expect a lot more coming. But this article isn't about potential move the Red Sox will make, and how the lineup is affected by it. This article is about how the 2010 Red Sox roster stands toay.
This article will be Part 1 of a 2 part series that will chronicle the potential 2010 roster of the Boston Red Sox. Part 2 will be about the pitching staff, and should be out about 2-3 weeks from now.
CF: Jacoby Ellsbury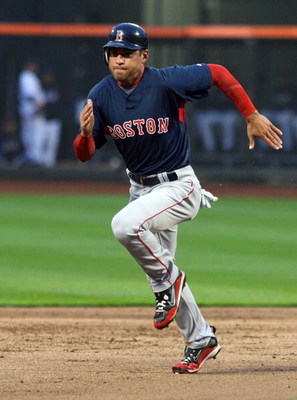 Jacoby has been great for the Red Sox, stepping in and filling the shoes left by Johnny Damon. Ellsbury will likely hit leadoff in 2010 and man centerfield for the hometown team.
RF: JD Drew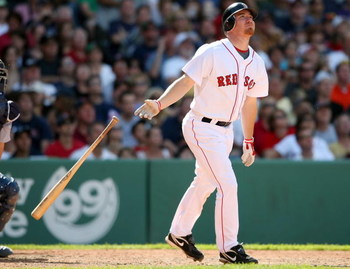 Many of you know I'm not a fan of JD Drew.
I just don't like him. I hope someone else is playing right field in 2010. But until someone is acquired, it appears as if Drew will be playing right in 2010.
LF: Acquisition or Jason Bay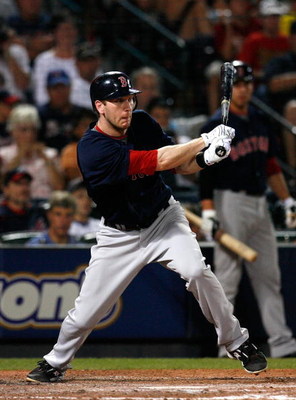 Jason Bay may walk after the 2009 season. He's asking for a ton of money. I love J-Bay, but there will be pretty good outfielders on the market, too. Matt Holliday is one of the guys I'd like to take over for Bay.
Still, if J-Bay stays, I'd be happy. If J-Bay leaves and the Sox sign Matt Holliday, I'll still be happy. If J-Bay leaves and we don't sign Matt Holliday, I'll be angry.
Catcher: Victor Martinez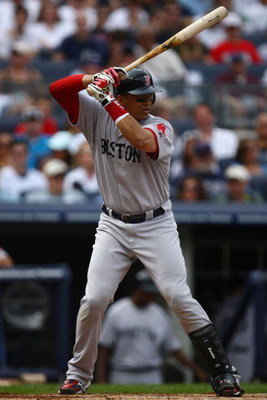 Probably one of the best acquisition's Theo's made one of his greatest moves by acquiring this dynamic backstop.
V-Mart should be the BoSox's starting catcher in 2010, regardless of what happens to Jason Varitek.
1B: Kevin Youkilis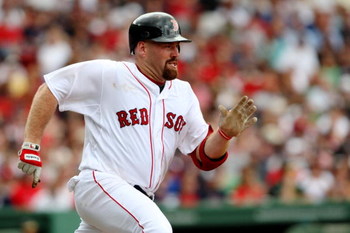 Youk has probably been among the most popular players on the Red Sox today. He finished third in the MVP voting in 2008, and may finish higher in 2009. Overall, a good player who should have some legs with the Olde Town Team.
2B: Dustin Pedroia
Who doesn't love a scrappy short guy? Red Sox Nation LOVES their Fredd Lynn-esque (Fred Lynn won the rookie of the year and MVP in 1975, his rookie season) 2nd baseman. Probably the heart and soul of the Red Sox for years to come.
3B: Mike Lowell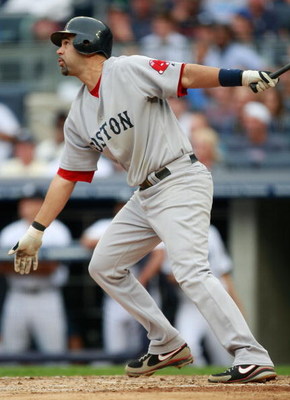 Lowell has become born-again since joining Boston, and despite being the odd-man out numerous times during Spring Training and the regular season, I think Lowell will be the starting 3rd baseman in 2010.
SS: Jed Lowrie/Nick Green/Alex Gonzalez/Acquisiton?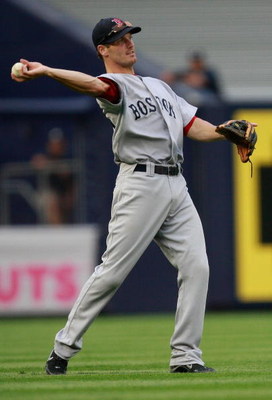 This has been Boston's most turbulent position since 2004, and it doesn't seem to have any resolution in the near future. The 2010 shortstop position could be manned by three (and potentially more) players.
The Red Sox need to make a trade and/or free agent signing to resolve this position. Until then, it appears to be a three-dog race. Stay tuned in Spring Training. Whoever doesn't make the starting job will likely end up taking a spot as the backup infielder on the bench.
DH: David Ortiz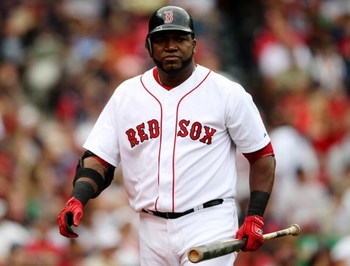 Big Papi has played more like Little Papi these past few seasons, and I don't expect that to change in 2010. He'll be the DH until his contract runs out.
Bench: Casey Kotchman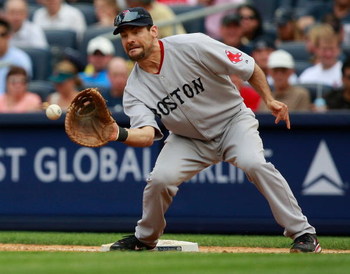 Kotchan has prooved in his short time with Boston that he isn't a reliable every day player. A more reliable first baseman seemed to be Adam LaRoche, but he was traded for Kotchman 9 days after he was acquired by Boston.
But I digress
Kotchman might be traded this offseason, so if he's not on the 2010 roster, I wouldn't be surprised.
Bench: Jason Varitek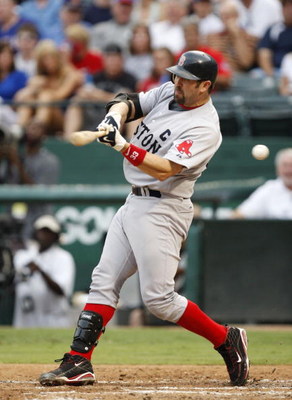 Tek has been the Red Sox captain and has stated numerous times that he wants to end his career in Boston. Which is why I think that Varitek will be resigned.
Sure, some teams with young pitching staffs like Pittsburgh or Toronto will chase after him, but I think deep down, he'd like to stay with Boston, even if he doesn't play every day.
Bench: Brian Anderson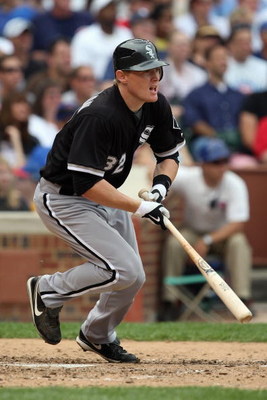 I think that Anderson will be on the 2010 big league roster, potentially replacing Rocco Baldelli on the roster. Expect pretty much the same offensive output from Anderson as Baldelli.
Bench: Josh Reddick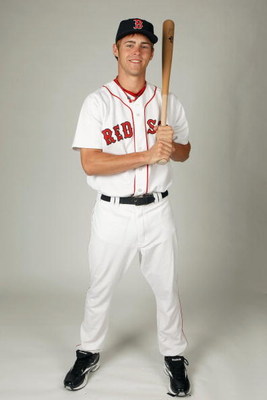 Josh Reddick has become the Sox's utility outfielder of sorts for Boston down the stretch. he could make the 2010 roster out of Spring Training as the 5th-string outfielder.
Coming Soon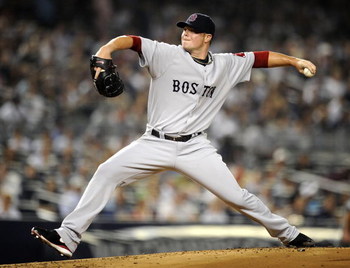 In about a week or two, I'll be back with my 2010 potential pitching staff predictions (say that five times fast). Stay tuned for more, the potential pitching staff article will be coming soon.
Keep Reading

Boston Red Sox: Like this team?