The Five NFL Franchises I Am Beyond Grateful Not To Be a Fan of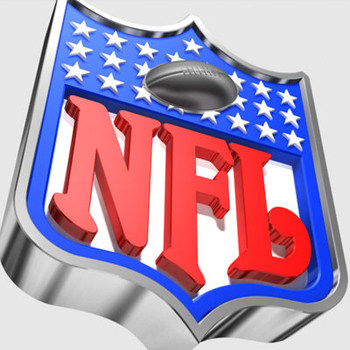 Even if you support a perennial powerhouse, any fan of any team knows suffering through a loosing season now and then is to be expected and endured.
The sad fact is, in our lives, most of us will have our favorite teams give us more duress than elation (or at least most of us will dwell on the bad rather than focus on the good).
But an even sadder fact for some fans is that for various reasons, they will spend their entire lives cheerfully pulling for teams who reach staggeringly new heights of ineptitude on a yearly basis.
Now with an uncapped sport like baseball, one could maybe understand why some teams (the Yankees) are always good, and others (the Pirates) are always bad.
But for this to happen in the NFL, where the playing field is leveled in terms of spending, how is it there are so many teams that struggle in startling fashion every season?
How can these teams' management be so awful that they spend year after year (or in some cases even decade after decade) treating their loyal fans with teams that almost instantly deteriorate into an unwatchable train wreck.
Enclosed are five NFL franchises so bad, I've actually attempted to develop a belief in God so I could drop to my knees to thank him I am not cursed to support any of these teams.
Rest assured this is not meant to be a cheap shot at the people within these fan bases, but rather a praiseworthy peace congratulating you for the fortitude you've showcased to stick it out with these turkeys.
No. 5-New Orleans Saints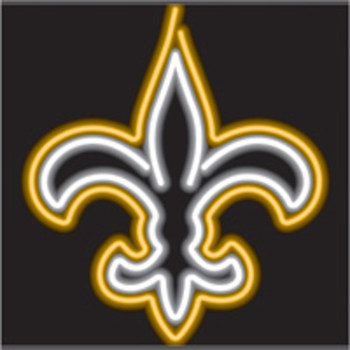 Sure, they did a spectacular job of lifting the spirits of a devastated city in 2006, and have possessed an electric passing game which has at least lifted them to the ranks of the excitingly mediocre in the last two years.
But that doesn't change the fact that few teams have been as successful in accomplishing "diddly-poo" over the past four decades than the New Orleans Saints.
"The 'Aints" did more than enough to earn that sarcastic moniker by going their first 20 seasons of existence before finally putting together a winning season in 1987. All told the franchise has above .500 a mere seven times since coming into the league in 1967.
Even worse, since their inception, the Saints have won a mere two playoff games. To put that in perspective, the Jacksonville Jaguars, hardly the prototype for NFL success, had equaled this postseason output by 1996; their second season in the league!
I would never try to undersell the cultural importance of the Saints' surprise run to the NFC Championship game in '06, but isn't there a downside to a team finding success, only to have it forever presented with the backdrop of an epically awful natural disaster?
As much as this team has become needed, you'd hope their devout followers would at least be able to count on some consistency.
No. 4- Cleveland Browns
Of all the teams on this list, the Browns are the only one (491-396-13) to possess a winning record. While there are no doubt fans who will recall the Browns glory days of the '50s and '60s, most will not, and few franchises have suffered through more than the modern-day Browns.
The primary reason Cleveland is on this list is because they are the lone team in the NFL who could make a legitimate claim to being cursed.
Sure they've had their share of on-the-field misfortunes (the back-to-back lashings of "the drive" and "the fumble" will no doubt sting eternally to Cleveland faithful,) but fans hoping to see a Super Bowl come to a city void of any major championships since 1964, had those dreams dashed not only by poor play, but by their own owner of all people.
Art Modell's decision to uproot the Browns to Baltimore in 1996 was a stunner, as this wasn't a team with floundering fan interest, but rather a move that came about because Modell just didn't want to be in Cleveland anymore; a genuine slap in the face to a very devout fan base.
The slap turned to a closed-fisted coal-cocking in 2000 when the Ravens not only made it to the Super Bowl (which the Browns have never done), but won it. This game was likely even harder to watch in Cleveland than it was in New York, the city who hosted the losing team.
While Cleveland did get their beloved Browns back in 1999, it's hardly been a successful ride. One playoff game, two winning seasons, disastrous draft picks (Tim Couch, Courtney Brown), and a 54-106 record have more or less solidified their standing as a modern day punching bag.
No. 3-Cincinnati Bengals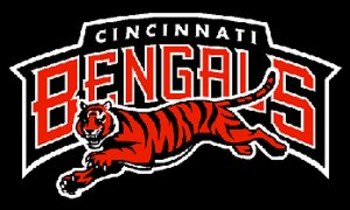 The Bengals saw great success in the '70's and '80's. While they've never won a championship, they have found some success, most notably loosing two Super Bowl heart-breakers to the seemingly unstoppable San Fransisco dynasty of the '80s in 1981 and 1988.
But with the mess that's followed their '88 conference title, another Super Bowl appearance is the only thing that could make the franchise's "accomplishments" of last two decades seem like anything higher than an appalling failure.
Since loosing Super Bowl XXIII, the Bengals have amassed a record of 118-201-1 (second worst only to the Cardinals in that span). They have had two winning seasons, been to the playoffs twice, with one playoff win in 1990.
By contrast, they have had 10 double-digit losing seasons, seven of which saw them amass 12 or more losses.
To make matters worse, even when the Bengals have had talented teams, much of their potential success has been derailed by countless issues of character.
Whether it has been drafting grade-A scumbags like Lewis Billups, or dealing with nine players being arrested in a nine month span, no team has been more distraught with off-the-field issues.
Even worse, the organization seems to be doing little to curb this problem (i.e. signing Tank Johnson, applying the stern 36-strikes-and-your-out rule to Chris Henry.)
Even in the '80s the Bengals weren't consistently great (they only had two winning seasons that didn't end in a Super Bowl appearance, one being in a strike-shortened 1982), but any decade that ends with two conference titles always looks great upon reflection; especially when their Super Bowl appearances in that decade equal their number of winning seasons since.
Maybe another Bootsy Collins video would give the franchise the adrenaline shot they so desperately need. Who do they think gonna beat them Bengals? I certainly don't have an answer.
No. 2-Chicago/St. Louis/Pheonix/Arizona Cardinals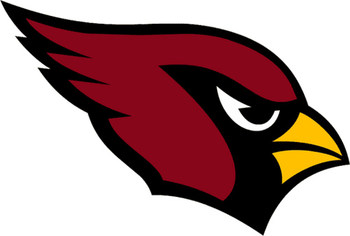 Sure, things are sweet in Cardinal Land after an improbable Super Bowl run last season, but prior to their NFC title, it was hard to make a case that any professional team in any professional sport was worse than Arizona.
Last season marked the first time the Cardinals had won, or even qualified, for a playoff game since 1998. Even more alarming, their Wild Card win in '98 was the franchises first playoff victory since 1947! No wonder they've been run out of so many cities.
Since 1970, the Cardinals have not only the worst record in the NFL, but their .407 winning percentage is the second worst in all professional sports, trailing only the Los Angeles Clippers (.364). Not exactly elite company.
And while their recent success no doubt offered vindication to those who have dealt with their decades of losing, there are factors that may indicate their ride near the top will be short- lived.
When the Cardinals drafted Matt Leinart, Arizona fans likely would have been thinking dynasty if you told them they'd be in the Super Bowl by his third year.
But seeing as how such a push was led by 38-year-old Kurt Warner, one always has to take into account the potential frailty that comes with such an accelerated age (see Rich Gannon in 2003).
No. 1-Portsmith Spartans/Detroit Lions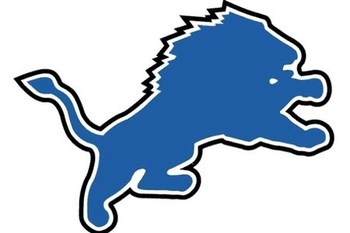 Odd to think that at this time last year, the decision to put the Lions or Cardinals at the top of this list would have merited serious debate. Interesting how something as simple as one team nearly winning the Super Bowl, while the other stumbles to the worst season in NFL history can make one's perspective so clear.
Things were looking up for the Lions in 1957, as they claimed their fourth NFL Championship, their third in six years. Sadly, the elation quickly subsided, as the Lions wouldn't win another playoff game, let alone another championship, for 38 years. Lion fans are still waiting for postseason follow-up No. 2.
Despite that lengthy bout of futility, the worst was yet to come. Since 2001, Detroit has compiled a staggering 31-91 (.242) record, the second-worst eight-year span in NFL history (trailing those damn Cardinals again from 1938-45).
It was only fitting, after several close calls, that Detroit would finally be the team to give the world what it wanted to see: an NFL team go winless for the duration of a 16-game season.
Now it wasn't even the team's first winless season (they were 0-11 in 1942) and they probably weren't the worst team in the league last year (how the Rams won two games is beyond me) but this was still special.
Only fitting the ultimate doormat in sports the past decade now has the distinction of being, by record, the worst team in NFL history.
Really, there is too much material just in the last decade to bash the Lions on (losing so much it forced Barry Sanders to retire 1,457 yards from obtaining the all-time rushing title, Matt Millen, nude driving arrests, Charles Rogers, etc.) it couldn't possibly be contained in one slide.
Despite being an avid follower of one of their division rivals, even I can sympathize with Lion fans because I know how much they care about this team.
No city has been buried worse by the recession than Detroit, and as the '06 Saints proved, a team can, in fact, serve as an uplifting force. That being said, the Saints were essentially all New Orleans had.
With the perennial powerhouse of the NHL, a first-place baseball team and a faltering but still consistently good basketball team, money-strapped citizens of the Motor City may soon be forced to leave their abysmal Lions in the dust.
This would make me sad. One because it always sucks to see a team fade away, but also for the selfish reason that I would sorely miss having such an awful franchise in my own beloved teams division.
Keep Reading