The 100 Best Players in Baseball Today (Part Three of Five)
Here is part three of the five part countdown. In case you missed part two, here's 80 through 61...
80. Brandon Phillips
79. Francisco Rodriguez
78. Andre Ethier
77. Lance Berkman
76. Javier Vazquez
75. Derrek Lee
74. Chone Figgins
73. Chad Billingsley
72. Jose Reyes
71. Cole Hamels
70. Shane Victorino
69. Jacoby Ellsbury
68. Robinson Cano
67. Brian Roberts
66. Brandon Webb
65. Troy Tulowitzki
64. Joe Nathan
63. Brad Hawpe
62. Aaron Hill
61. Cliff Lee
Here's part three!
60. Mark Reynolds, Diamondbacks 3B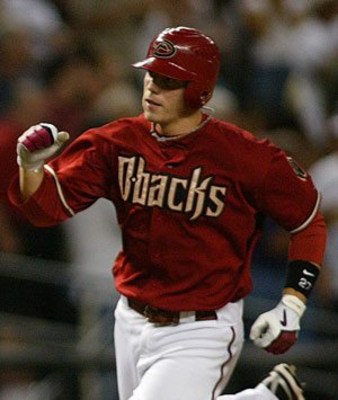 It's been pretty hard for Diamondbacks fans to watch their team this year, but Mark Reynolds has been as good a reason to watch as anything.
While his strikeout totals are still completely unacceptable, Reynolds has compensated by finally hitting for decent average and also drawing more walks. He's become a force on the base paths as well, swiping 21 bases thus far and looking like a bona fide 30-30 threat this year.
While he has seemingly patented the diving catch into the stands, he still needs to improve at third base.
59. Roy Oswalt, Astros SP
With only six wins on the year, the Astros ace has been victimized by poor run support and has recently dealt with injuries.
He's had a great career thus far, winning almost exactly twice as many games as he's lost (135-68), posting back to back 20 win seasons in 2004 and 2005, and never once finishing a season with an ERA over 4.
Though I doubt he'll ever win 20 in a season again, Oswalt should continue to be a productive front of the line starter for a few more years.
58. Raul Ibanez, Phillies LF
The best signing of last offseason, Ibanez has been as consistent as anyone in the majors over the last few years, driving in 100 every year since 2006 and well on his way to doing it again this season.
Ibanez was actually enjoying such a breakout at age 37, that skeptics suspected him of PED use (which Ibanez vehemently denied). Too classy a guy to cheat like that.
Replacing a fan favorite in Pat Burrell (ironically, one of the worst signings of the offseason), Raul Ibanez seems to have won over the city of Brotherly Love less than a year into his tenure there.
57. Michael Young, Rangers 3B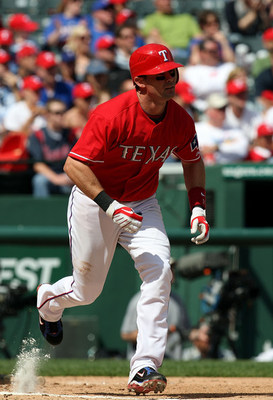 One of the steadiest and most underrated players in the game today. Young has twice changed positions for the Rangers and has played gold glove defense at both positions.
From 2002 to 2008, he never appeared in fewer than 156 games, and posted a sub .300 average only once in that span.
It's nice that the Rangers are winning now, because Young deserves it given everything he's done for that organization.
56. Brian McCann, Braves C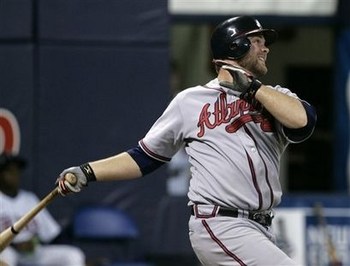 Is there any other team besides the Braves whose best power hitter is their catcher? That fact alone gives McCann tremendous value.
He's no slouch behind the plate either, currently ranked in the top 10 in the league in runners caught stealing and is known for calling a good game.
Speed isn't his strong suit, but he brings enough to the table already that it doesn't really matter.
55. Jon Lester, Red Sox SP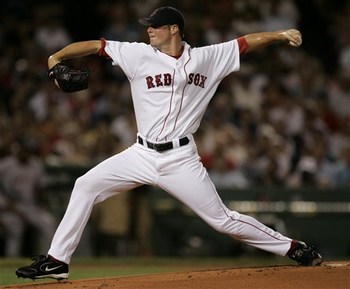 A little over a year after winning a battle with cancer, Jon Lester won the clinching game of the 2007 World Series.
Less than two years later, he pitched a no-hitter.
Another great feel-good story, Lester has established himself as one of the top southpaws in the game; some will tell you he's got better stuff than Johan Santana.
He has stepped up as the Red Sox No. 2 starter, making up for an injury to Tim Wakefield and the inconsistencies of Daisuke Matsuzaka and Brad Penny.
54. Edwin Jackson, Tigers SP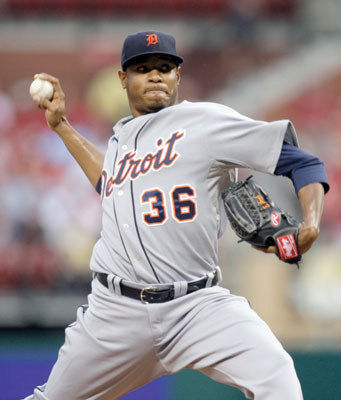 Edwin Jackson has finally turned potential into production since landing with the Tigers in one of the most lopsided deals in recent memory.
The key to Jackson's breakthrough is simple; he's stopped beating himself, lowering his walks while the strikeouts have increased. He is currently tied with teammate Justin Verlander for the fifth lowest WHIP in the AL.
As a Tigers fan, you can trust me when I tell you there's no way they'd be in first without him.
53. Jason Bay, Red Sox LF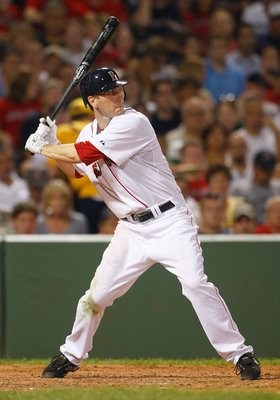 After admirably replacing Manny Ramirez after the 2008 Trade Deadline, and winning the hearts of Red Sox Nation in the process, 2009 has been a bit more turbulent for Jason Bay.
A lengthy summer slump has likely damaged his stock on the market this upcoming offseason a little. Despite the drop in average, Bay is still driving in runs and could still easily surpass his impressive 2008 totals.
Not an elite player, but a very good one.
52. Aramis Ramirez, Cubs 3B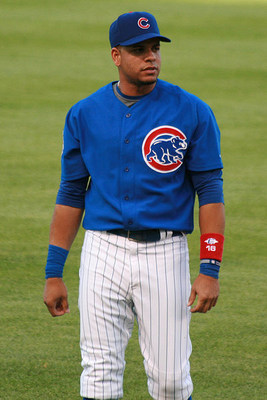 Aramis Ramirez has been a stable in the heart of the Cub lineup since they stole him from the Pirates back in 2003.
An elite run producer who drove in at least 100 runs all but once from 2003 to 2008, Ramirez hits the ball to every part of the field and rarely strikes out.
He is notorious for his lack of range at third base, and he's been injury prone over the course of his career. And boy do the Cubs sure miss him when he's not around, as was the case earlier in 2009.
After years of obscurity at the hot corner since the departure of Ron Santo in 1973, the Cubs finally have a keeper manning that position.
51. Jake Peavy, White Sox SP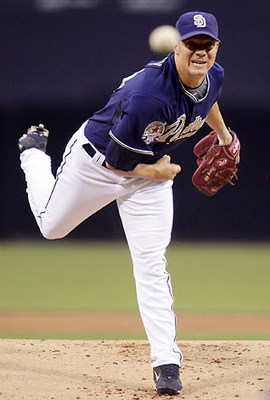 Another of those high upside guys marred by injury or inconsistency in recent times. After his marvelous 2007 campaign, some were calling him the best pitcher in baseball not named Johan Santana.
Since then, Peavy has battled injuries and has been on the DL since May 22. No doubt he's a force to be reckoned with when healthy.
He should get much more run support from the White Sox than he did from the Padres the last few seasons; the catch is that US Cellular Field is a far cry from Petco Park (they're polar opposites in fact).
Peavy has the talent and tenacity to succeed anywhere though.
50. Torii Hunter, Angels CF
A winning ball player, Torii Hunter helps his team in every aspect of the game.
He is arguably the best defensive player at any position in the game right now and knows only one way to play centerfield; 110 percent effort.
After a somewhat disappointing first year in Anaheim following several consistent seasons with the Twins, Hunter was having the best offensive season of his career before landing on the DL with an oblique injury.
In off the field matters, Hunter is arguably the most likable player in the game and has been renowned by teammates past and present as a fantastic presence in the clubhouse.
49. Ryan Zimmerman, Nationals 3B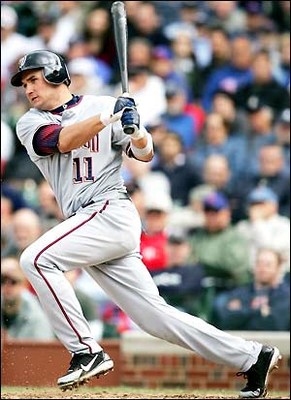 The Nationals are so bad, their play has completely overshadowed the fact that Ryan Zimmerman can flat out play.
The biggest knock on Zimmerman coming into the year was that he could stand to hit for a better average; he's responded by batting .305, putting his consistency on display with a 30 game hit streak earlier in the year. He is a sensational defender at the hot corner.
The face of an organization whose fans have literally nothing else to feel good about (especially not the organization's chances of signing Stephen Strasburg), Zimmerman at least is a ton of fun to watch.
48. Curtis Granderson, Tigers CF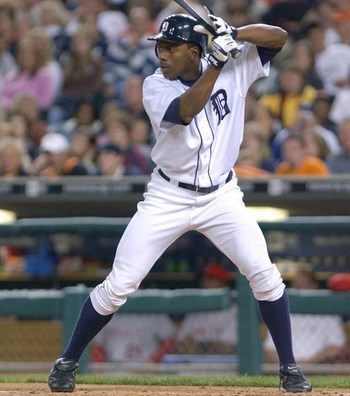 Recently becoming a 20-20 man for the second time in his career, with a realistic shot at 30-30 still, it almost seems like nothing compared to what Granderson did back in 2007.
That year, Granderson became the third member of baseball's 20 doubles, 20 triples, 20 home runs, 20 steals club, along with Willie Mays and Frank Schulte (Jimmy Rollins subsequently achieved the feat as well).
He makes highlight reel plays in centerfield, and boasts a .992 career fielding percentage. The biggest knock on Granderson is his inability to hit left-handed pitching, and he definitely does not walk enough for a leadoff man. A dynamic player though, one who possesses the work ethic to keep improving.
47. Victor Martinez, Red Sox C/1B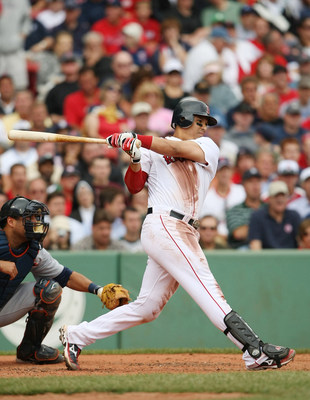 Does anyone remember how badly this guy struggled last year?
I didn't think so; he's been that good this year, so good it's amazing Boston didn't have to part with Clay Buchholz to get him.
Martinez, who alternates between catcher and first but is definitely more suited for the latter position, is batting a solid .284 this season and is eighth in the AL with 77 RBI.
Already paying huge dividends for the Sox, Martinez will likely play a major role if Boston does make their third straight postseason appearance.
46. Matt Cain, Giants SP
After years of being the league's posterboy for no run support, losing 30 games total from 2007 to 2008 despite a sub 4 ERA in both years, Cain is finally getting favorable results.
Currently trailing only teammate Tim Lincecum in the NL Cy Young race. Cain is 12-4 with a 2.44 ERA and 124 strikeouts, and was named to his first All Star game this season.
Hardcore Giants fans can keep crucifying Brian Sabean all they want; he still assembled the best one-two punch in the game.
45. Carlos Lee, Astros LF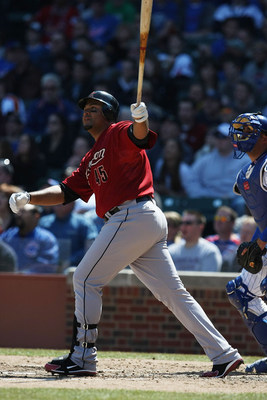 "El Caballo" has never finished a season with fewer than 80 RBI and is well on his way to keeping that trend up in 2009. Not only is Lee this consistent, he rarely strikes out, a rarity for big sluggers like him.
He's hit every where he's played but since coming to Houston, Lee has really taken his hitting ability to another level, consistently posting averages several points above .300.
It amazes me he's so solid in the outfield as big as he is, but even if he were a defensive liability, he'd still do enough with the bat to compensate.
44. Jonathan Papelbon, Red Sox RP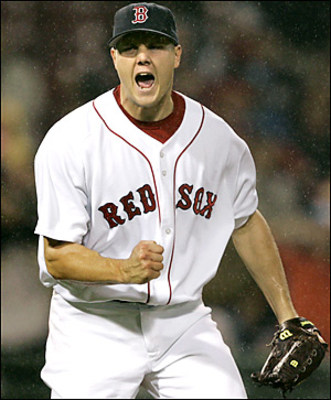 The eccentric, flame-throwing Papelbon is the most intimidating closer in the game when he's on top of his game.
Possessing the ideal closer mentality, Papelbon exploded onto the major league scene in 2006, boasting a sub-one ERA and saving 35 games in his first full season. Since then, he's just been getting better.
His stats don't reflect it, but he's been much more of a "heart-attack closer" this year, getting into jams but more often than not getting out of them.
I recall a game against the Tigers earlier this year when he loaded the bases with nobody out, and promptly struck out the next three batters.
Dominant on the mound, quirky and fiery off of it, it's really no wonder Red Sox Nation loves him so much.
43. Chipper Jones, Braves 3B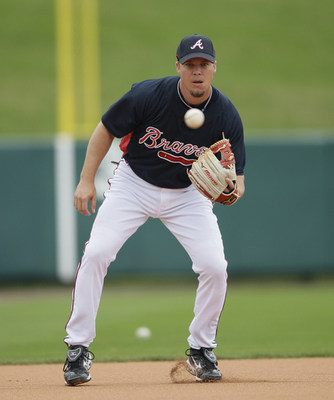 Though injuries have kept him from playing more than 137 games every year since 2004, the future first ballot hall of famer still knows how to drive in runs and get on base (currently ranks seventh in the NL in walks, eighth in OBP).
The 2008 campaign saw the switch-hitting Jones win the NL batting title with a robust .364 average, the highest of his career at the ripe young age of 36.
He is still productive enough to play for several more years if he can keep his body from falling apart. Like I said though, he could retire tomorrow and still make it to Cooperstown his first year on the ballot.
42. Jimmy Rollins, Phillies SS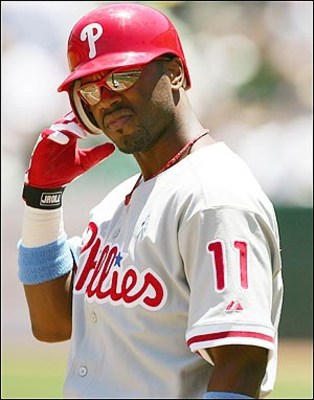 After an abysmal first three months, Rollins began turning his 2009 season around in July; it was seemingly only a matter of time before he got hot. It now seems a good bet he will end the year with more than respectable numbers.
After hitting 30 home runs and swiping 41 bags in 2007 en route to the NL MVP award, the power numbers fell in 2008 though they were still respectable for a shortstop.
Whether hitting for power or not, Rollins was the motor that propelled the Phillies from opening day through the 2008 World Series win.
A catalyst for the offense, and a sensational glove at shortstop, Rollins' value to the Phillies cannot be understated.
41. Chris Carpenter, Cardinals SP
One of the game's absolute best pitchers, when he's healthy.
Unfortunately, that just hasn't been often enough since he won the NL Cy Young award in 2005. His absence in 2007 all but assured a rough season for the Cardinals a year after they won the World Series.
Even this season, which has been a good one for him no doubt (2.27 ERA, 12-3, .98 WHIP), he has gone to the DL twice.
If only he could just stay healthy for a whole year.
Keep Reading