The Top 100 Chicago Athletes of All Time: No. 81-100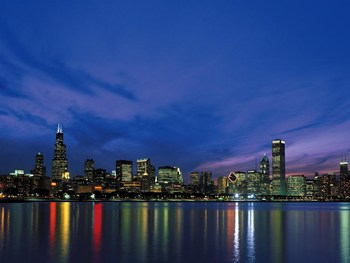 As a life long Chicagoan, I have seen my fair share of great athletes in this city. So, I decided to attempt to put together my list of the Top 100 Chicago Athletes of All Time.
A few ground rules before we get started:
I only went as far back as World War II, or 1945, because of how difficult it is to compare athletes from different eras.
Second, I only included athletes who played professionally in Chicago. For example, Dwayne Wade was born on the South Side and was a high school basketball star at Richards High School. However, he is not included on the list because he plays in Miami.
The only exception to this was with Olympic athletes, as I included four who were born in Chicago, but did not necessarily compete in Chicago.
All major sports were considered, and I hope I have done a good job fairly representing everyone.
A special thanks to Tab Bamford, who helped me out in assembling my list of 100, when i could only come up with 70-something.
His knowledge of Chicago sports is incredible, and I can't thank him enough for his help.
I am going to do this in five different slideshows, so I hope you will follow the series as it progresses. I look forward to your feedback, and I hope you enjoy reading this as much as I enjoyed writing it.
No. 100: Ron Kittle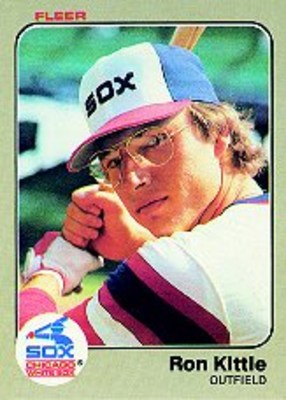 White Sox: 1982-1986, 1989-1991
Stats: .237 BA, 140 HR, 374 RBI
Kittle was a consistent power threat throughout the 1980s, starting with his rookie season in 1983.
He posted a line of .254 BA, 35 HR, 100 RBI, winning the Rookie of the Year Award and making the All-Star team.
Although he never posted numbers better than that, and struggled to hit over .250, he was a power hitter, and fans love the power hitters.
No. 99: Bobby Sippio
Chicago Rush: 2006-2007
Stats: 163 Receptions, 2,396 Yards, 70 TDs
Sippio was the face of one of the AFL's best teams in 2007, as he put up an incredible season, even for AFL standards.
He caught 125 balls, for 1,742 yards and 53 TDs, as he completely dominated—to the point that he was signed by the Kansas City Chiefs following the AFL season.
He played a limited role with the Chiefs, and is set to play for the Detroit Lions this season, following a brief stint with the other Chicago semi-pro football team the Slaughter.
No. 98: Ozzie Guillen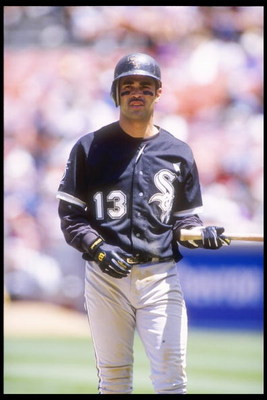 White Sox: 1985-1997
Stats: .265 BA, 24 HR, 565 RBI, 163 SB
Guillen took home the Rookie of the Year Award in 1985, posting a line of .273 BA, 1 HR, 33 RBI, 7 SB while playing stellar defense.
The peak of his career came from 1988-1991, as average a line of .266 BA, 1 HR, 50 RBI, 23 SB, making the All-Star team three times and winning a Gold Glove.
With the incoming age of power hitting shortstops in the 1990s, Guillen was viewed as a lesser shortstop, but he was the perfect example of what a team looked for in a shortstop in the 1980s.
No. 97: Jim Harbaugh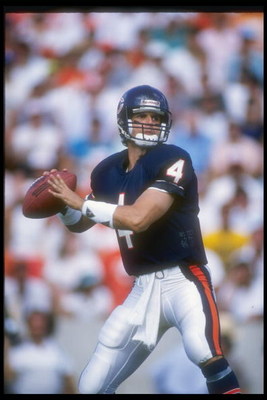 Bears: 1987-1993
Stats: 1,023-for-1,759; 11,567 yards; 50 TD-56 INT, 74.2 QB Rating
If nothing else, Harbaugh brought more stability to the quarterback position than anyone else has since Jim McMahon.
He posted a 10-4 record as a starter in 1990, followed by an 11-5 record in 1991 as he was no doubt a winner.
He was also one of the more mobile quarterbacks of his time, rushing for at least 200 yards in each of his five seasons as starter, and logging 15 rushing touchdowns.
No. 96: Steve Maltais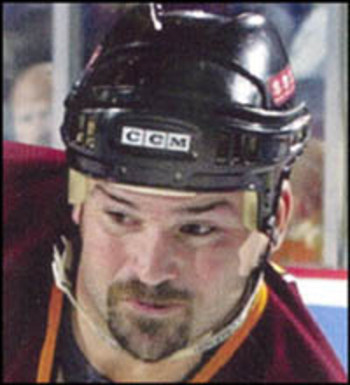 Wolves: 1993-2005
Stats: 596 goals, 496 assists
Even though the Wolves are a minor league hockey team, there is no denying how impressive Maltais' career stats are.
He is the Wolves all-time leading scorer, and his 596 goals are the eighth highest career total in minor league hockey history.
Combined with his brief NHL experience, and his 605 goals are the 22nd highest total in professional hockey history.
He is one of two Wolves players to have their numbers retired, as his number 11 was hung from the rafters on April 15th, 2006.
No. 95: Mike Brown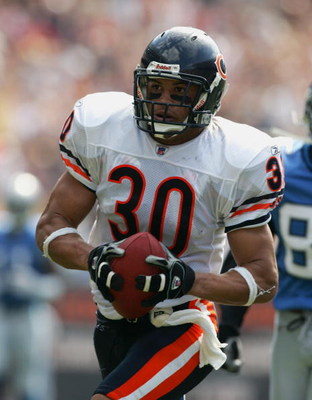 Bears: 2000-2008
Stats: 421 Tackles, 17 INT, 7 Defensive TDs
Brown may have been one of the more injury prone Bears in recent memory, but there is no denying the impact he had on the team when he was healthy.
No Bears fan will ever forget his back to back game winning interception returns in overtime during the 2001 season. The image of him running straight out of the back of the end zone and into the locker room is still fresh in my memory.
Brown was named to the All-Pro first team in 2001, and made his only Pro Bowl appearance in 2005.
No. 94: Roberto Hernandez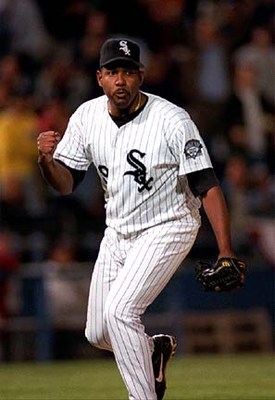 White Sox: 1991-1997
Stats: 161 Saves, 2.87 ERA, 411 Ks
Hernandez was a steady force in the back end of the bullpen for the White Sox throughout the 1990s, and was one of the most dependable closers in baseball.
In his first full season, Hernandez took over the closer's role by midseason, and ended with a line of 7-3, 1.65 ERA, 12 Saves in 43 appearances.
He went on to top 30 saves four times in the next five seasons, and he had his best season in 1996 with a 6-5 record, 1.91 ERA, and 38 saves that netted him a sixth place Cy Young finish.
No. 93: Olin Kreutz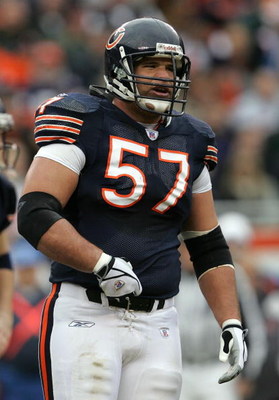 Bears: 1998-Present
Stats: 159 Games, 151 Starts
A third round pick in the 1998, Kreutz has been a staple in the middle of the Bears offensive line for a decade now, and he is currently the longest tenured Bears player.
He has started all but one game since the 2002 season, and in the process has made six Pro Bowl appearances and been named to one All-Pro first team.
He has blocked for six 1,000 yard rushers, and has helped the Bears "come off the bus running," as they like to say.
No. 92: Glenn Beckert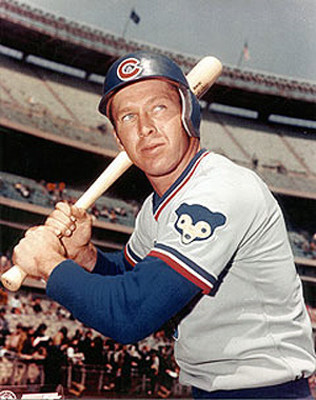 Cubs: 1965-1973
Stats: .283 BA, 23 HR, 353 RBI
Beckert was a member of the infamous 1969 Cubs team, and was one of the better second basemen of the 1960s, both offensively and defensively.
He hit over .270 seven different times, which was actually something for a second basemen in an era known for light hitting middle infielders.
His best season came in 1971, when he hit .342 which was good for third best in the National League. He finished 11th in MVP voting as well that season.
Beckert was named to four All-Star teams and won one Gold Glove in his nine seasons with the Cubs.
No. 91: Toni Kukoc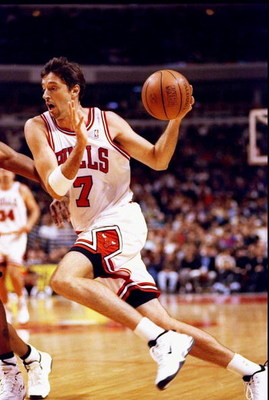 Bulls: 1993-2000
Stats: 14.1 PPG, 4.8 RPG, 4.2 APG, 32.7% 3-Pointers
A second round pick out of Croatia in the 1990 Draft, Kukoc did not join the Bulls until the 1993-1994 season, but he proved to be well worth the wait.
The 6-10 swingman was the definition of versatility, as he combined ball handling and passing ability with size and an above average outside game.
He made the All-Rookie Second Team in 1993-94, and was named Sixth Man of the Year in 1995-96.
No. 90: Joe Horlen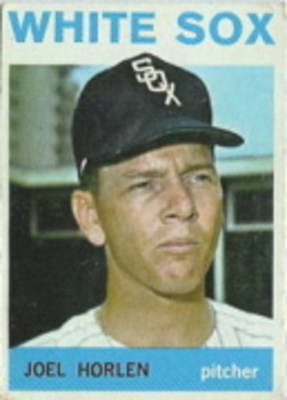 White Sox: 1961-1971
Stats: 113-113, 3.11 ERA, 1,007 Ks
Horlen was a staple at the front of the Sox rotation throughout the 1960s, as he won at least 10 games in seven straight seasons.
His consistency gets him the nod here over guys like LaMarr Hoyt, and while he was no more than a .500 pitcher, he did have a breakout season in 1967.
Horlen posted a 19-7, 2.06 ERA, 103 Ks line as he led the AL in ERA, shutouts (6) and WHIP (0.953). He finished second in Cy Young voting and fourth in MVP voting that season.
No. 89: Bill Madlock
Cubs: 1974-1976
Stats: .336 BA, 31 HR, 202 RBI
The shortest tenured Chicagoan in the list of 100, Madlock was only a Cub for three years, but he more than made his mark in those three years.
After coming over from the Rangers for legend Fergie Jenkins prior to the 1974 season, Madlock had a solid first season with the North Siders, hitting .313 with nine HR and 54 RBI and finishing third in Rookie of the Year voting.
The following season he only got better, hitting .354 with seven HR, 64 RBI and winning the NL Batting Title while finishing 12th in MVP voting.
He took home his second straight batting title in 1976, with a .339 BA, 15 HR, and 84 RBI. However, after that season he was traded to the Giants for an aging Bobby Murcer in one of the dumbest trades in Cubs history.
No. 88: Mark Carrier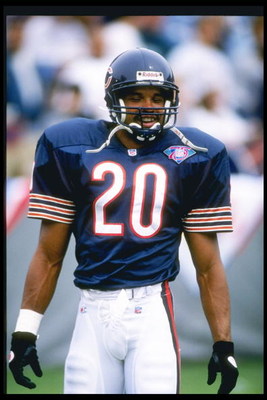 Bears: 1990-1996
Stats: 551 Tackles, 20 INT, 10 FF
Few defensive players have had better rookie seasons than the one Carrier put together for the Bears in 1990.
The sixth overall pick in the 1990 Draft, Carrier did not disappoint, with a monster line of 122 Tackles, 10 Interceptions, and 5 Forced Fumbles.
He won the Defensive Rookie of the Year award and was named to the Pro Bowl for his stellar season.
Although he would go on to record 10 more interceptions and make three more Pro Bowl appearances, he never again duplicated the success he had in 1990.
No. 87: Bill Melton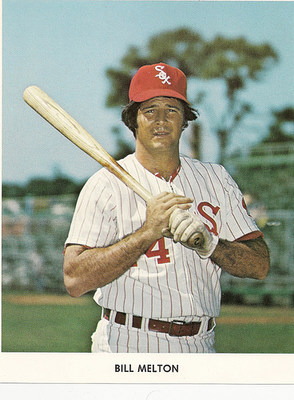 White Sox: 1968-1975
Stats: .258 BA, 154 HR, 535 RBI
He is best known now for his work on Comcast Sportsnet, but in his playing days, Melton was one of the American League's top sluggers.
He hit at least 20 HR five times as a member of the White Sox, topping the 30 HR mark twice.
His best season came in 1971, when he hit .269 with 33 HR and 86 RBI, leading the AL in HR and making his only All-Star appearance in the process.
His 154 HR are the eighth most in White Sox franchise history, and his 867 games at third base are third most in franchise history.
No. 86: Kerry Wood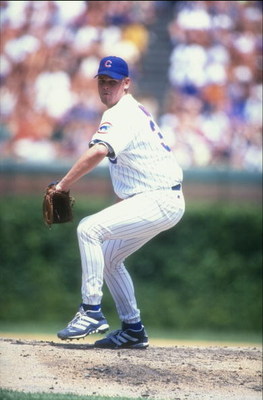 Cubs: 1998, 2000-2008
Stats: 77-61, 34 Saves, 3.65 ERA, 1407 Ks
As many times as he disappointed Cubs fans, he also did his fair share of making them awful happy.
Starting with his 20-Strikeout performance against the Astros in 1998, all the way to his final appearance as the Cubs closer in 2008, Wood was always fun to watch.
After going 13-6 with a 3.40 ERA and 233 strikeouts in a rookie season that earned him the Rookie of the Year Award, Wood underwent Tommy John surgery. And what seemed like a career bound for Cooperstown was derailed.
He again played a big part in 2003, going 14-11 with a 3.20 ERA and 266 strikeouts and leading the NL in Ks and making his first All-Star appearance.
He also dominated in his two playoff starts against the Braves, going 2-0 with a 1.76 ERA and 18 strikeouts in 15.1 IP.
In his final season with the team, and his first as closer, Wood again made the All-Star team, and finished the season with 34 Saves and an 11.4 K/9 rate.
No. 85: Keith Magnuson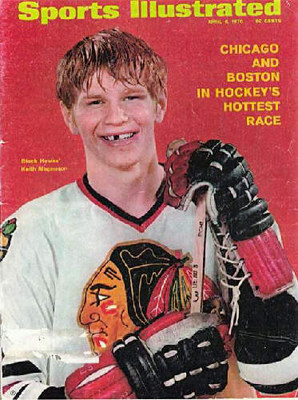 Blackhawks: 1969-1980
Stats: 14 Goals, 125 Assists, 1,442 PIM
Magnuson was the definition of an aggressor, and was part of a line of great Blackhawks defenders, falling between Pierre Pilote and Doug Wilson.
He is the Blackhawks all-time leader in PIM, and he had a reputation of never backing down from a fight, endearing him to teammates and fans alike.
He was the Blackhawks captain from 1976-1979, and his number three, which was also worn by Pilote, was retired in 2008.
No. 84: Horace Grant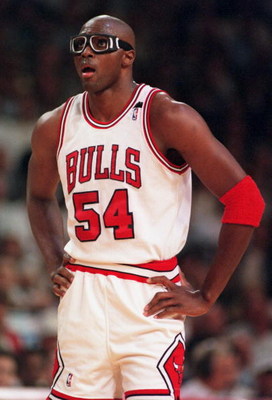 Bulls: 1987-1994
Stats: 12.6 PPG, 8.6 RPG, 2.4 APG, 1.1 BPG
Grant was one of the best rebounders in the game during his time with the Bulls and was also a solid low-post scoring option.
The 10th overall pick in the 1987 Draft, following a senior season at Clemson that earned him Second Team All-American honors, Grant was a starter by his second season.
He averaged a double-double twice during his time with the Bulls, putting up 14.2 PPG, 10.0 RPG in 1991-92 and 15.1 PPG, 11.0 RPG in 1993-94.
Grant was named to two All-Defense Second Teams and one All-Star game in seven seasons with the team.
No. 83: Leon Durham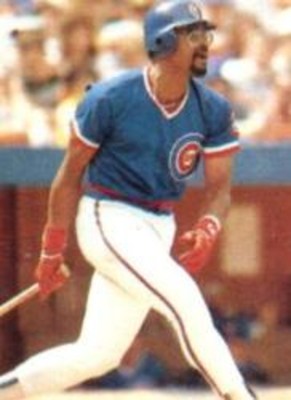 Cubs: 1981-1988
Stats: .279 BA, 138 HR, 485 RBI
Even though the Cubs acquired him in the trade that sent Bruce Sutter to St. Louis, and even though he is best remembered for a missed groundball, Durham was still a solid player in his time on the North Side.
A two-time All-Star, Durham topped the 20 HR plateau five times with the Cubs, winning a Silver Slugger in 1982.
Durham put together a line of .312 BA, 22 HR, 90 RBI, 28 SB in '82, and he also made his first All-Star appearance.
He also played an important role in the success of the 1984 team, with a .279 BA, 23 HR, and 96 RBI, posting career highs in HR and RBI while finishing 12th in MVP voting.
No. 82: Gary Peters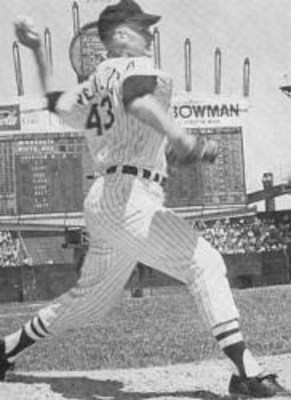 White Sox: 1959-1969
Stats: 91-78, 2.92 ERA, 1,098 Ks
Peters came out of the gates firing on all cylinders in 1963, as he put together a 19-8 record with a 2.33 ERA and 189 strikeouts as a 26-year old rookie. He led the AL in ERA and won the Rookie of the Year Award in the process.
The next season he led the AL in wins with a 20-8 record. He also posted a 2.50 ERA and struck out 205 batters.
Peters would go on to win double digits in four of the next five seasons before he was traded to the Red Sox in 1970.
Peters was a two-time All-Star, and he finished in the top 10 in MVP voting three times.
No. 81: Bob McMillen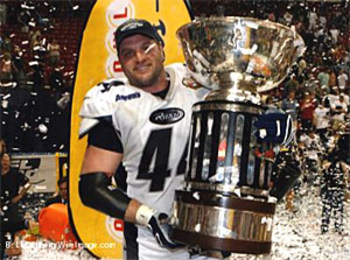 Rush: 2003-2007
Stats: 751 Rushing Yards
The cover man for the Arena Football game that was released in 2006, McMillen was one of the most prolific runners in AFL history.
He is the AFL's second leading rusher, with 1,514 career rushing yards. His 85 rushing touchdowns also rank fifth best all-time.
He was named as one of the 20 greatest players in AFL history, and he is the only player to rush for 100-plus yards in six straight seasons.
Keep Reading