The 10 Hottest Sports Chicks in Movies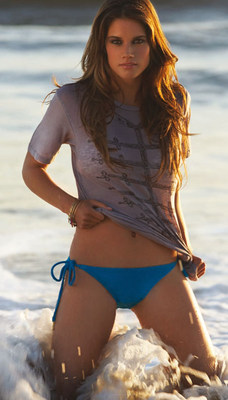 When it comes to sports movies, women usually have two roles to play.
They can either go with the "love interest," the woman that the man is trying to win along with his respective game (think Talia Shire in Rocky), or they can play the "wet blanket," the woman that drags them down the whole movie (think Talia Shire in Rocky IV).
However, there are the rare occasions where the ladies get to shine and suit up.
In honor of sexy Gina Carano getting top billing in this Saturday's MMA fight, let's take a look at the 10 Hottest Sports Chicks in Movies.
Hilary Swank—Million Dollar Baby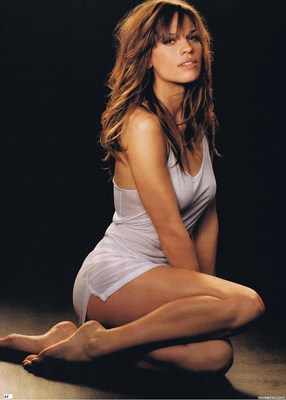 Hilary Swank has made a profession out of playing characters that aren't hot: a dude, a boxer, etc. But she can't fool me.
She showed off that great body in Million Dollar Baby and also won me over with her toughness.
She can knock me out any day.
Sanaa Lathan—Love & Basketball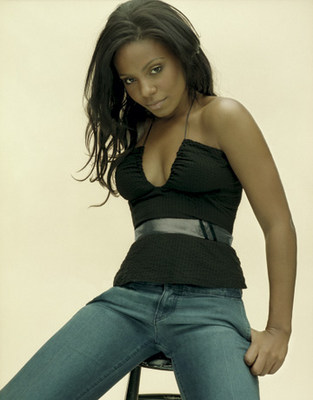 Sanaa Lathan has got tons of qualities that I like in a woman. She's hot, she can hit a jumper...um...I guess I really don't need more than that.
Kathy Ireland—Necessary Roughness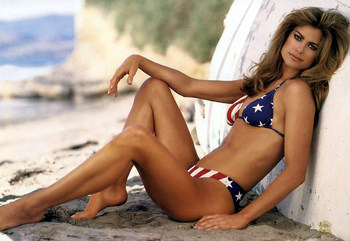 Kathy Ireland? Playing football? Where do I sign up for that league?
Ireland booted her way into my heart when she played the kicker in Necessary Roughness. I didn't even care that she was wearing those big, cumbersome football pads instead of her normal bikini.
I'd like to play tackle football with her.
Kirsten Dunst—Wimbledon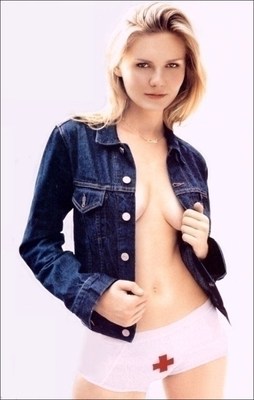 Admit it, you thought I was going to put her in here because of Bring It On. Nope, Dunst makes this list because of her turn as a sexy tennis player in Wimbledon
This may be one of the only instances in history where a movie character is equally as hot as the profession they are playing.
For instance, you never see sexy FBI ladies in real life, but they're all over the movies. But with tennis, there's so many hotties running around now, Dunst would fit right in.
Eliza Dushku—Bring It On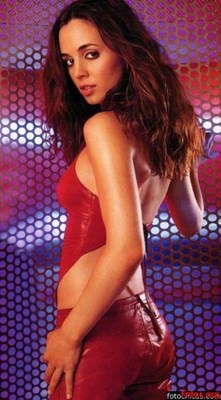 Okay, I did have to include Bring It On after all.
Cheerleading may not be a sport in my mind (dodges rotten fruit), but I do think cheerleaders are athletes.
Dushku's, um, flexibility as an actress really helped her do well in this role. I thought the carwash scene was one of the finest pieces of cinema I had seen in a while.
Geena Davis—A League of Their Own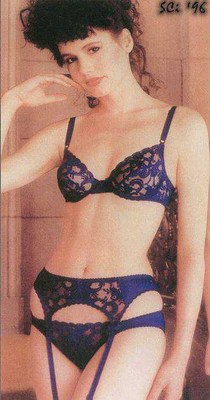 If the players would have worn this as their uniforms in the women's baseball league, it might still be around today.
Or maybe it would just become the Lingerie Football League.
Whatever the case may be, Geena Davis still oozed sexuality in her regular baseball uniform, and somehow she made being a tomboy the hottest thing ever.
Keira Knightley—Bend It Like Beckham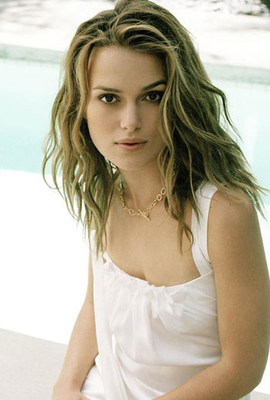 Before Knightley was running away from pirates, she was running all over the soccer pitch in Bend It Like Beckham. Even if she was just 17 at the time, she clearly had hottie potential. Looks like we were right on that one.
I don't really care about soccer, but if Knightley wanted to get back out there and score some movie goals again, I think it might pique my interest.
Christine Taylor—Dodgeball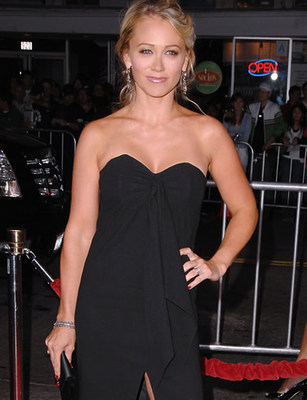 What is it about a woman's ability to chuck a ball at a guy's head that makes her hot? I'll admit it, men are just suckers for a woman that has got some skills.
As if she wasn't enough of a man's fantasy in Dodgeball, Taylor topped off the film with a lesbian kiss. If she had been holding two pitchers of beer at the same time, she would have hit the fantasy trifecta.
Kate Bosworth—Blue Crush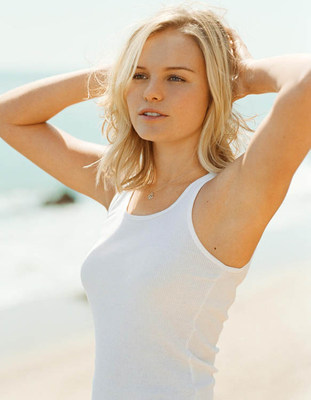 Bosworth is the quintessential sporty chick for movies. In Blue Crush she was fine and also had a spunkiness that was really endearing. It doesn't hurt that she was in a bikini for most of the movie either.
She really made you believe that she could kick some ass and take some names with that surfboard, and we were totally willing to go along for that ride.
Missy Peregrym—Stick It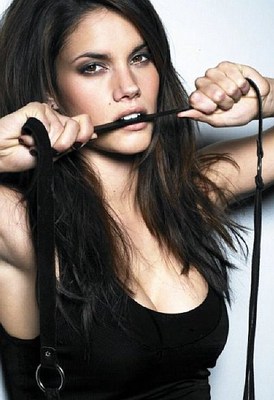 To close out our prestigious list, who better to have than Ben Roethlisberger's girlfriend and the star of Stick It!, Missy Peregrym?
I admit that I never saw this movie about gymnastics, but seeing her in the trailer actually made me want to check it out.
Did I say that out loud? Ah, who cares—she is smokin'.
Keep Reading