MLB All Time New York Team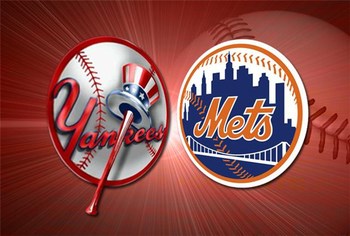 This is the All Time New York team
Lets see this team will have:
9 Starters in the line up
5 man rotation
8 Relievers
And a back up for each position.
Oh yeah defense played no part in creating the team, so that way we could be fair to both teams.
This article might brew up some debate, but please bbe respectful when commenting and not use insults
C. Mike Piazza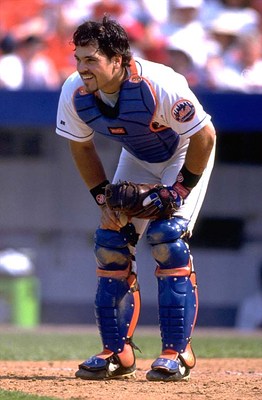 Games in NY
Games 1014
Runs 553
Hits 1075
HR 229
RBI 690
. 295
The greatest offensive catcher of All Time, Mike Piazza is your catcher.
He no doubt is going to the HOF on first ballot, he impressed everyone in NY with his great power for nearly a decade.
In 8 seasons he hit over 20 HR 6 times and had 100 RBI a couple of times and 6 times hit at least .280.
Back Up:
Yogi Berra
1B. Lou Gehrig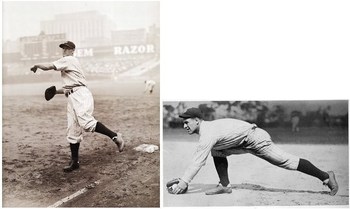 Games 2164
Runs 1888
Hits 2721
HR 493
RBI 1995
.340
The greatest first basemen of All Time is you NY All Time first basemen.
Unfortunatly he was taken from us too young, but the legacy he left behind will live on forever.
13 times scored 100+ Runs, 8 times had over 200 Hits, 13 times had 20+ HR and only 3 tiems hit under .300.
Truly a All Time great.
Back Up:
Keith Hernandez
2B. Robinson Cano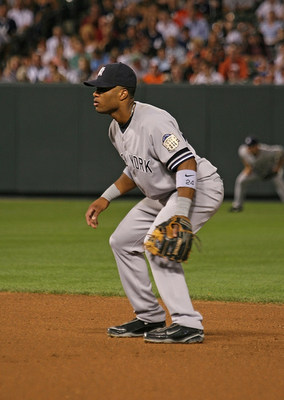 Games 686
Runs 380
Hits 816
HR 80
RBI 369
.305
Current Yankees second basemen is your starting 2B.
The Yankees and Mets are very weak at this position, and one day Cano will belong on this list.
No one else really jumped out at me when I looked at their numbers.
In 5 seasons Cano has hit higher then .290 4 times, he drove in 70 Runs 3 time ( 4 times if you include this year) and never had more then 85 K's.
Back up:
Edgardo Alfonzo
SS. Derek Jeter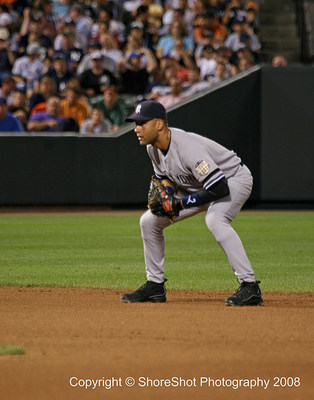 Games 2093
Runs 1543
Hits 2680
2B 431
RBI 1050
.316
The Yankee captain Derek Jeter is your starting SS.
Since 1998 he has the most Hits in MLB and since then he has had 6 times 200+ hit seasons.
11 times he hit over .300 and has a life time .BA over .380%.
Back Up:
Jose Reyes
3B. David Wright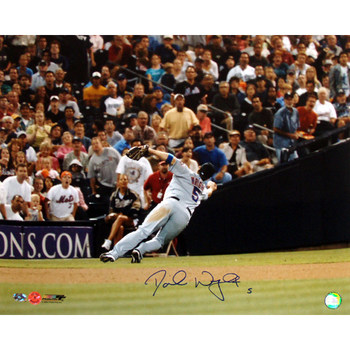 Games 816
Runs 538
Hits 956
HR 138
RBI 544
.311
David Wright is the starting 3B.
He beat out A- Rod because when Alex came to NY he was in his prime, David is just getting into his prime. So, he can still grow.
David has 4 100 RBI seasons in 6 seasons and 4 20+ HR seasons. 4 150 Hit seasons as well.
Back Up:
A-Rod
OF. Mickey Mantle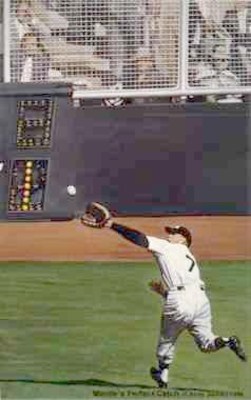 Games 2401
Runs 1677
Hits 2415
HR 536
RBI 1509
.298
The greatest switch - hitter of All Time is one of your NY OF.
The great number 7 was the most dominate player of his era along with Willie Mays.
14 times he launched 20+ HR in a seasons and 6 times he hit 35+ HR.
8 times he had a OPS over 1.000 and he was a 3 time MVP.
Back Up:
Daryll Strawberry
OF. Joe DiMaggio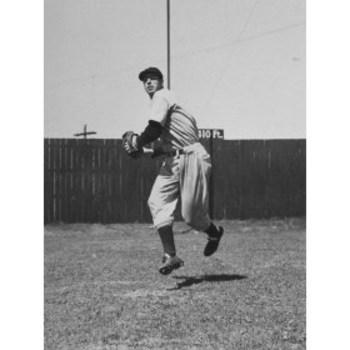 Games 1736
Runs 1390
Hits 2214
HR 361
RBI 1537
.325
Jolton Joe is also in the All Time NY OF.
DiMaggio played 13 seasons but lost 3 seasons to serve in war, those 4 seasons were when he was 28, 29 and 30.
Even though he had to serve duty he still ended his career with 9 100 RBI seasons, 11 20+ HR seasons and hit under .300 2 times.
Oh yeah he never struck out more then 36 times in a season.
Back Up:
Roger Maris
OF. Carlos Beltran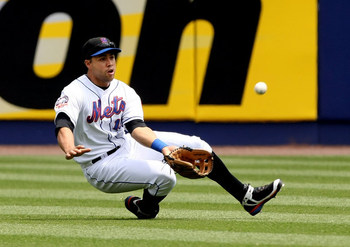 Stats in NY
Games 658
Runs 459
Hits 701
HR 125
RBI 458
.281
One of the true 5- Tool CF in the game today is your final OF, in basically 4 full seasons and a quarter of a season he has been pretty impressive.
In 4 full seasons he hit over 20 + HR 3 times, 3 100 RBI seasons, 150+ Hit seasons 4 times and also 5 times as a Met stole 15+ bases.
Back Up:
Bernie Williams
DH. Babe Ruth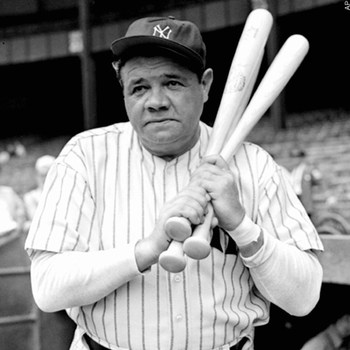 Stats in NY
Games 2084
Runs 1959
Hits 2518
HR 659
RBI 1975
.349
The Babe is your NY All Time DH, and he is your greatest player of All Time.
He was ridiculously great, he never hit less 22 HR and 11 times had 100+ RBI.
Oh yeah he never hit less then .288 in any of his years with NY.
I still can't get over he had a streak of 8 straight 1.000 OPS seasons.
Back Up:
Dave Winfield
The BN Players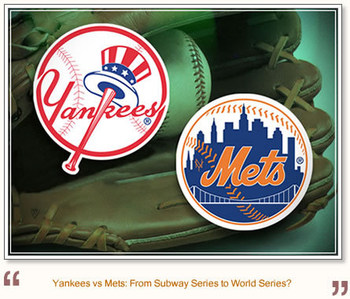 Role players but still good enough. lol
Yogi Berra
Keith Hernandez
Edgardo Alfonzo
Alex Rodriguez
Jose Reyes
Darryl Strawberry
Roger Maris
Bernie Williams
Dave Winfield
The Rotation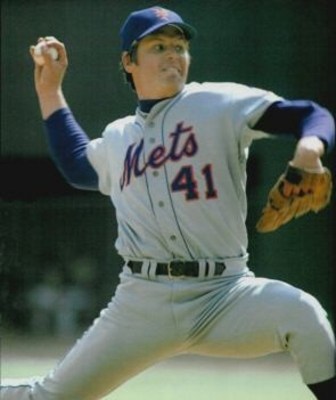 Number 1 SP: Tom Seaver, his stats in NY, 198/124, 2.57 ERA and 2541 K's
Number 2 SP: Whitey Ford, his stats are, 236/106, 2.75 ERA and 1956 K's
Number 3 SP: Doc Gooden, his stats in NY, 177/97, 3.31 ERA and 2067 K's
Number 4 SP: Lefty Gomez, his stats in NY, 189/101, 3.34 ERA and 1463 K's
Number 5 SP: David Cone, his stats in NY, 156/116, 3.42 ERA and 2265
The Bullpen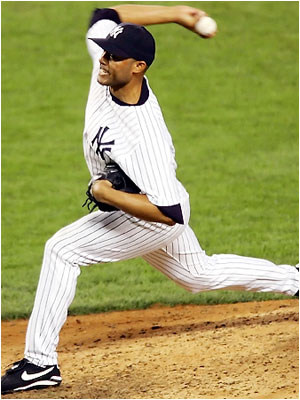 CL. Mariano Rivera, 515 Saves
Set Up. Rich Goose Gossage, 310 Saves
Set Up. Billy Wagner, 385 Saves
Set up. Tug McGraw, 180 Saves
Mid Reliever. John Franco, 424 Saves
Mid Reliever. Sparky Lyle, 238 Saves
Left Specialist. Mike Stanton, 3.92 ERA
Long Man. Jeff Nelson, 3.41 ERA
Keep Reading