The All-Motorsport Power Rankings: Week 30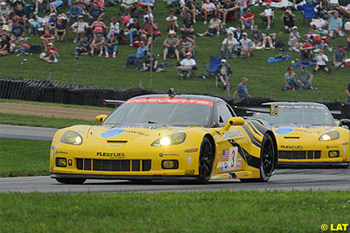 That was the week that was, Michael Schumacher came then went and Luca Badoer came, while everyone only seems to remember why he went.
However, as one comeback is called off, another (almost) came of, as the Corvette works team re-entered the American Le Mans Series, dropping a class to GT2, to actually (shock! horror!) find some competition at Mid-Ohio, while Indycar returned to form after the Interest at Kentucky, with Ganassi and Penske battling for the win.
Oh, and there was some NASCAR, which solely seemed to involve drivers driving into the same tyre barrier all weekend before Tony Stewart and Marcos Ambrose took the plaudits.
The Power Rankings may also be heard on the Midweek Motorsport program on Radio Le Mans, every Wednesday at 8 p.m. UK time, 3 p.m. Eastern, noon Pacific and available on iTunes shortly thereafter for recreational purposes.
All photos copyright Getty Images, except the cover, slide 9, and slide 10, which are copyrighted by the LA Times.
15. Danica Patrick (Indycar)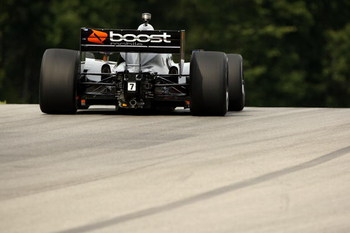 Apparently she's "too big" a name for USF1.
Replace "a name" with "an ego" and you have the truth.
14. Sebastien Bourdais (Failure)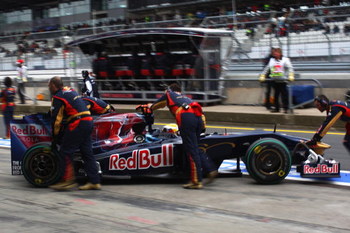 13. Joey Logano (NASCAR)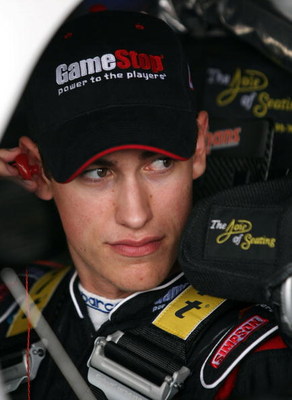 12. Michael Schumacher (F1)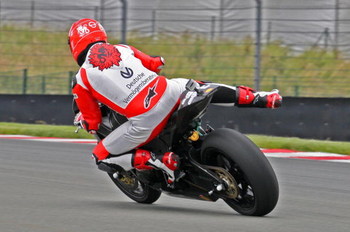 You can put the crucifixes down now.
11. Alexander Wurz (F1)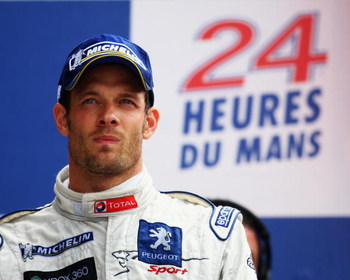 10. Jorge Lorenzo (MotoGP)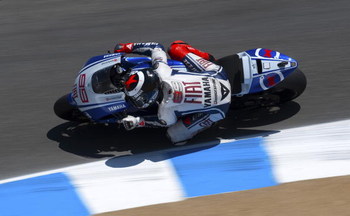 Miracle of miracles he's fully fit.
Quick! Someone fetch the bubble wrap!
9. Franck Montagny (Indycar)
The Frenchman is to take an AFS sponsored Andretti Green car at Sonoma.
AFS – that's Automatic. Fire. Sprinklers.
Tony Kanaan has got be asking himself what else he has do to do to get that contract
8. Justin Wilson (Indycar)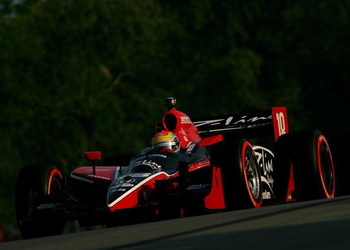 Justin's formative years on Yorkshire's roads overtaking tractors no match for the Milka tanker.
7. Mika Kallio (MotoGP)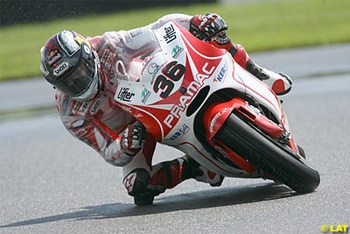 6. Patrick Long (ALMS)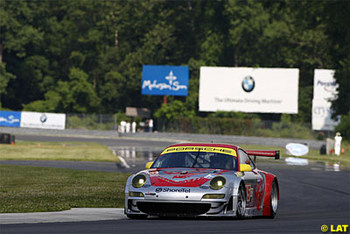 A fifth class win on the bounce for Flying Lizards in the ALMS, and the first team to beat Corvette to a class win in three years (but such things will happen when you actually have to race someone else.)
5. Scott Dixon (Indycar)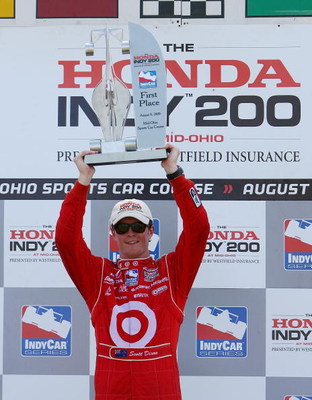 After an underwhelming road course debut for the overtake assist button, Indycar looking at a "Duno Pass" button, which deploys an inflatable Milka Duno ahead of rivals.
4. Marcos Ambrose (NASCAR)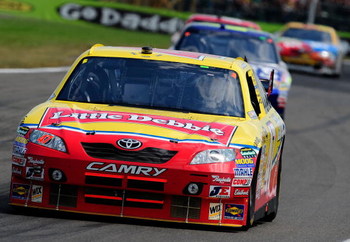 Good to see an Australian coming second in something.
3. Gil de Ferran (Taking over racing)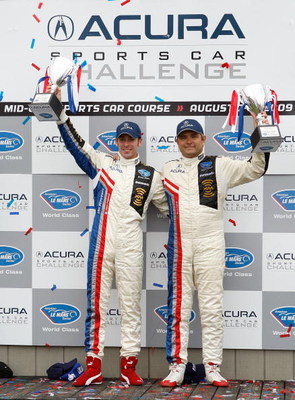 2. Luca Badoer (F1)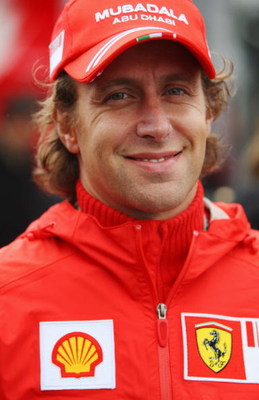 "He [Badoer] couldn't drive a nail into a piece of wood." Martin Brundle.
1. Tony Stewart (NASCAR)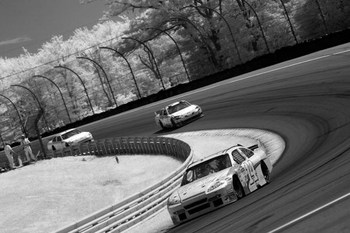 OK, let's agree on something.
Tony Stewart is good at driving, he also owns the team.
We can work the rest out.
Keep Reading