10 Things Patrick "Raising" Kane Could Buy With $1.20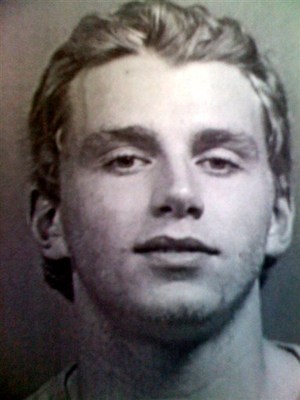 With the economy down, it seems even millionaires like Patrick Kane are looking to make their dollar go a little bit farther.
After reading yet another account of the Patrick Kane robbery/assault case yesterday in the Chicago Tribune, I started to speculate about all the crazy reasons he could have needed that $1.20.
Here are a few:
1. Buffalo Wing at The Anchor Bar (50 wings for $49.99)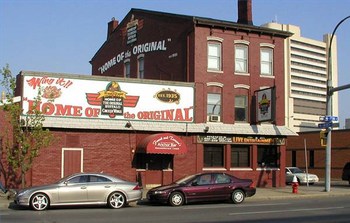 According to their pricing, $1.20 could buy you only one wing, but they make damn good wings. Maybe Patrick was just looking for something to soak up the alcohol...uhhh, I mean...chew on.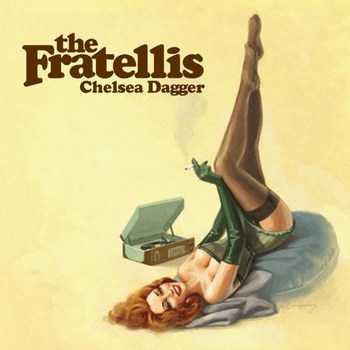 The hit song by the Frattellis is the tune they play when a Hawk scores a goal. No cabbie was going to get in the way of Kane enjoying his favorite song.
I can just imagine a drunk Kane pacing around his holding cell, banging a tin cup against the bars and singing "Duh, Duh, Duh, Duh..." Plus, the cover art is worth the purchase.
Facebook Gift (99 cents)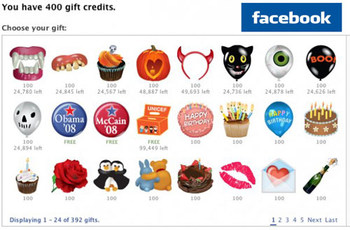 Kane is the lovable, kid-friendly, sweetheart of the Blackhawks' organization. Maybe such an amicable guy was trying to send a Facebook gift to one of his many adoring fans? At 99 cents per gift, he could not afford to part with any change. Perhaps he wanted to send a big smiley face to Internet-guru Martin Havlat (more on him later).
Pool Noodles ($1 for Three at Dollar Tree)
There's really not a lot I can say here, except that they're cheap. I read an interview that Kane did after it was revealed that he would be the cover boy for NHL10, and he talked about his rigorous offseason regimen of lounging.
He seemed to imply that he tries to avoid all strenuous activity/workouts/fighting the elderly (two outta three ain't bad). What better to help aid his laziness, than pool noodles. They take all the swimming out of swimming. Set up a couple noodles, and one can just float til the start of camp.
Blackhawks Mini Zamboni ($3)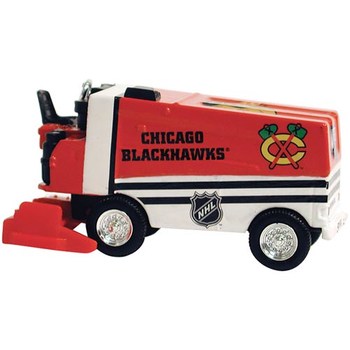 So this is obviously a little out of Kane's price range, but it's a sweet toy. Man, look at the detailing on that! I forget who it is, but someone in the NHL collects these bad boys. Don't forget that P-Kane is, at 20, still a kid. This die-cast beauty is difficult for anyone to resist.
Ramen Noodles (1,000,000,000 Packages for $1)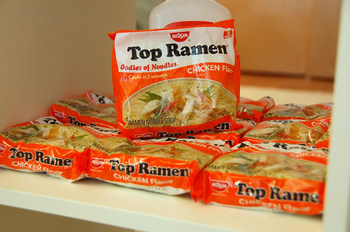 I assume this is what he is eating, since he can't seem to put on any weight or increase his musculature. The price is also mighty attractive to this Buffalo spendthrift. I mean, c'mon, you can eat for weeks with $1.20's worth of Top Ramen. This is the type of comfort food you want to be eating when you're floating on your pool noodles, doin' nothing.
POGS ($1 for 500 on EBAY)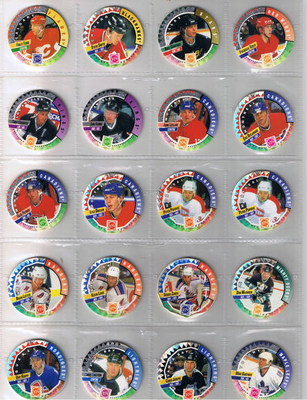 OH YEAH! POGS!
Remember these things?
In the early 1990s, these little discs were worth their wait in gold. I would like to assume that, like every other kid in North America, Patrick Kane played with POGS.
On EBAY, you can get about 500 POGS for about $1. Patrick and his cousin may spend their summers in a basement, seeing who has the biggest SLAMMER! Now is the time to buy, before the POG Renaissance happens.
MD 20/20 ($2 per Bottle)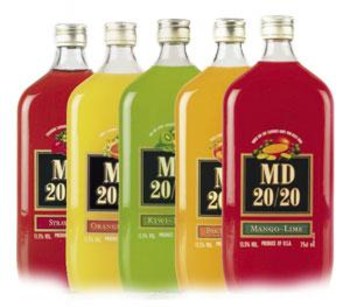 This was my first alcohol purchase (at the humble/illegal age of 18). This deadly concoction is the DEVIL! Mix Olde English and cherry/grape/lime/? syrup, and you eventually arrive at Mad Dog 20/20.
In the US, it's like liquor with training wheels. Underage drinkers must summon their courage to drink the only thing cheap enough for them to comfortably afford. If you're F-ed up enough to punch the elderly, you might just have had MD 20/20.
It also has the distinction of being the only thing that tastes worse than Hypnotiq.
Mouthguard ($2 for a Cheap One)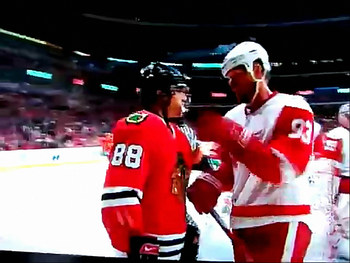 He's going to have to buy a new one after Johan Franzen took his away from him for not keeping it in his mouth. I think this is just funny by itself.
Reading Material ($1 Bargain Bin at Borders/B&N)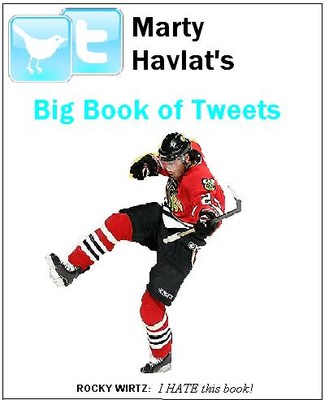 It's always nice to get some light reading in during the summer. The right book can enlighten the mind and stir the soul.
Unfortunately, while thumbing through the classics (which are always in the bargain bin...it's a damn travesty) Kane finds a book that arouses his interests:
Keep Reading

Chicago Blackhawks: Like this team?