Top 10 Names You Will Only Find in the NFL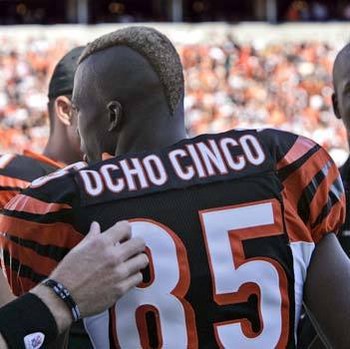 The NFL is fantastic. The competition, the big hits, the touchdowns, the T.O.s.
And above all...the names.
The NFL has shown us, among other things, that in America anything is possible. Some of the most marvelous and unbelievable names have been brought into our lives through the National Football League, bringing us endless joy and laughter.
I, being the philanthropist that I am, have embarked on a task to bring you the 10 most wonderful names that the NFL has brought us.
The only catch is that said players must currently be in the NFL. So former players such as Hannibal Navies and Dermontti Dawson won't make it, nor will future NFL'ers such as Jacquizz Rodgers or McKenna "Bear" Pascoe, who will have to wait a few years.
(Disclaimer to any NFL player on the list possibly reading this: Please don't tackle, throw, block, carry, or intercept me after reading this. This is from a strictly appreciative point of view. Honest.)
No. 10—BenJarvus Green-Ellis—New England Patriots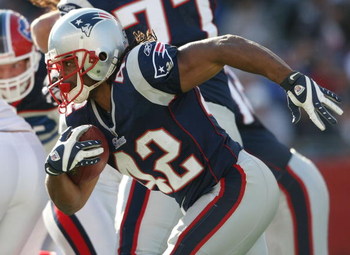 This is a name where everything comes together perfectly:
Ben Green—Perfectly normal (see: boring) name
Ben Ellis—See above
Jarvus Green—Intriguing, but mainly because he has a teammate in New England named Jarvis Green
Jarvus Ellis—Not as intriguing as Jarvus Green
Ben Green-Ellis—Better than Ben Green, but lots of people have hyphenated names
BenJarvus Green—Okay, getting better but it just sounds like you mumbled something before saying something about Jarvis Green
BenJarvus Ellis—Better, but still lacks a little zip
BenJarvus Green-Ellis—Absolutely perfect. Mixes in two different ways of combining names with the capitalization AND the hyphen. Has a pattern of one syllable followed by two syllables in both names, which is impressive.
Classy, classy name.
No. 9—JaMarcus Russell—Oakland Raiders
The former first overall pick shows how much more creative we can all be in naming our children.
It's a simple, but brilliantly effective strategy in which you take a normal name (in this case "Marcus") and add an unnecessary yet essential prefix (in this case "Ja").
Since we hear his name very often due to his high status, sometimes we can overlook how great his name really is, so just say it out loud, slowly.
Seriously, do it.
In fact, name your first-born (or whatever number kid you're on right now) child JaMarcus and see how powerful it is.
No. 8—Lardarius Webb—Baltimore Ravens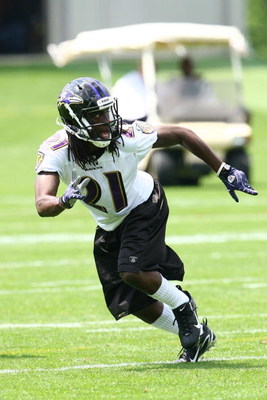 This is a bit of a continuation of JaMarcus Russell, but it has one key added factor.
We already have the common name (Darius) and the flashy prefix (La), but the added element that puts the Nicholls State product over the top is the addition of a silent letter.
That's right, the "R" is silent. So it's not "Lar-Darius", it's "La-Darius".
He hasn't even played a game in the NFL, but I already see a Pro-Bowl laden career culminating in a Hall of Fame induction. Yes, this is all based on the silent R.
OK, maybe it has a bit to do with my Ravens favoritism.
No. 7—Aundrae Allison—New York Jets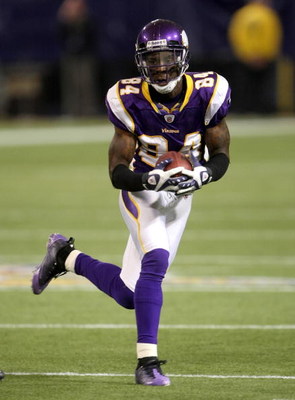 25 years ago...
Doctor: Congratulations Mrs. Allison, it's a baby boy! What are you going to name him?
Mrs. Allison: Well, I've always liked the name
Andre...but it's kind of boring.
Doctor: Why don't you add a useless vowel?
Mrs. Allison: I'll add two!
And thus we have Aundrae Allison.
No. 6—Herana-Daze Jones—New England Patriots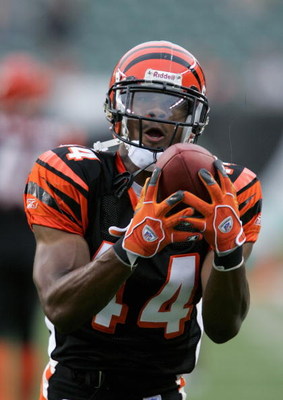 This is the first name on the list where the interest lies not only in the spelling but in the pronunciation. According to the Wikipedias, his first name is pronounced like "Hernandez".
Now, if his first name actually was Hernandez, that in itself would still be pretty unique (I know a lot of people with the last name Hernandez, not so much with the first name).
But if you break it down into two separate entities via hyphen, spell the first part different than it sounds, and throw an "E" at the end, well I don't know what to tell you other than I'm glad I live in America.
No. 5—D'Qwell Jackson—Cleveland Browns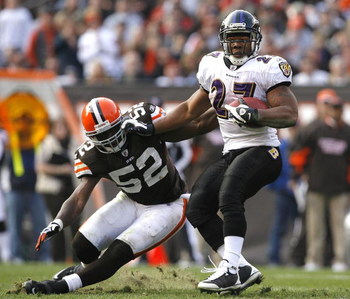 The 2009 league leader in tackles brings a new dimension to this list with the addition of the apostrophe.
Traditionally only used for contractions and possession, the use of the apostrophe in Jackson's name ingeniously eliminated a use for a vowel, thus successfully puts the letters "D" and "Q" right next to each other in ways previously thought unfathomable.
Also, you have to love that there's a "W" following the "Q". The only other place I've seen that is Qwest Field. It's a pretty nice field.
No. 4—C.J. Ah You—St. Louis Rams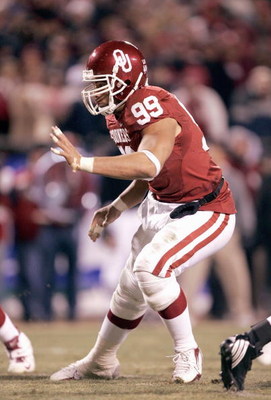 Out of all the players on this list, he has far and away the worst first name. Charles. Pitiful. Makes me want to throw a bunny out a window.
However, he more than makes up for it with one of the most glorious last names that the league, nay the world, has ever seen.
Not only is it awesome to look at and say, it's very functional as well. If a coach doesn't know his name and just refers to him "Hey you", he's pretty close to actually calling him by name.
No. 3—D'Brickashaw Ferguson—New York Jets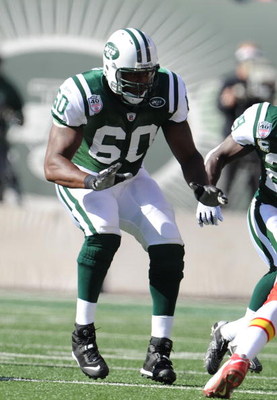 I'm going to go out on a limb and say that Mr. Ferguson is the only person in the world named D'Brickashaw. I will bet my entire life savings of $3.50 on it.
First of all, what's a Brickashaw? Whatever it is, it's quite enhanced when it's D'ized. Like D'Qwell Jackson.
Brickashaw Ferguson would have sufficed as a majestic name only found in the NFL, but the D and apostrophe only make it that much better. Like the cherry on top of a sundae...which happens to be on top of a stack of pancakes.
No. 2—Frostee Rucker—Cincinnati Bengals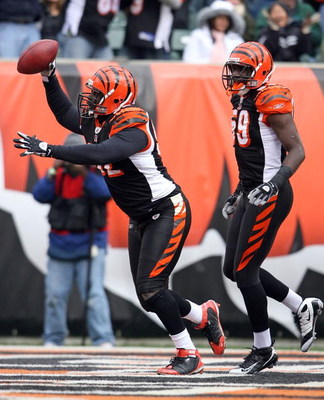 Naming your child incorrectly after a snowman requires balls. And Mr. and Mrs. Rucker have balls (don't worry Sir and Madam, it is a compliment).
And I know what you're asking and the answer is no. I assure you that it is not a nickname. His given name is Frostee Rucker. Take a moment to let that soak in.
The only downside is that he plays for the Bengals so therefore he gets in trouble with the law. I just think that if your name is Frostee, you can't go to jail because that just lets down the children of the world.
If somebody named Frostee can't stay out of trouble, what hope do the rest of us have?
No. 1—Syndric Steptoe—Cleveland Browns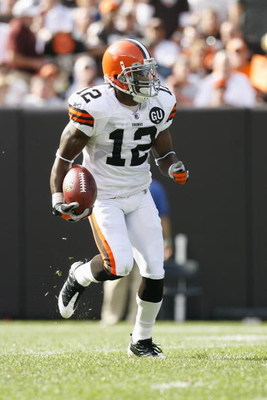 Syndric Steptoe. Syndric Steptoe. Syndric Steptoe.
I will never get tired of typing, saying, writing, and thinking about that name. Excuse my moment of Bill Walton-ness, but this is a name that reassures my faith in the human race. I don't even know which name I like more.
Syndric is unlike any other name I can think of. While other unique names are twists on classic names, this one is purely original.
What amazes me even more is that his parents and brother's names are James, Anette, and James Jr. Where in the world did Syndric come from and how do I come up with something that amazing?
Then you have Steptoe. He must have been a great K-6 bully back in the day simply due to that last name. Give him your lunch money or he will live up to his name or step on your toe.
Either that or he would have to be a tap dancer which would eliminate the chances of him taking your lunch money.
Put it all together and you have an alliterative masterpiece that proves that in America, particularly in the NFL, anything is possible. Especially when it comes to names. Mind-numbingly fantastic names.
Keep Reading